Visions of Angkor by...La Mo
by La Mo
Photographic essays by famous or budding photographers. A forum for young and confirmed talents.
Author: La Mo
When La Mo visits Angkor Wat and other Khmer temples, the mystic of ancient worlds and current beliefs is revived through his camera lenses. His talent for capturing the harmonious meeting of tradition and modernity reminds us of photographer Marc Riboud expressing the "Buddhist serenity" in his 1992 book about Angkor.
With his love for untouched landscapes, La Mo equally reflects a worldview in which mountains are as sacred as man-made temples. "Photography is my passion", he likes to say, and it is possible to add that revealing us worlds behind this world is his special talent.
Tags: photography, sacred, monks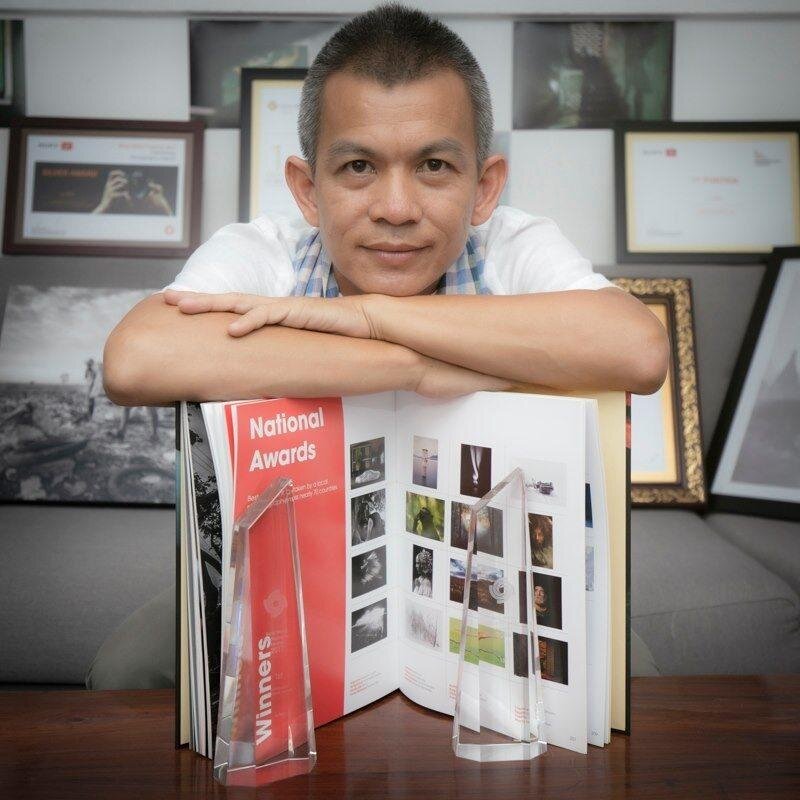 La Mo
Award-winning photographer La Mo (Ly Min) (24 Apr 1977, Siem Reap) is known for his photo-essays on wildlife, nature and people in Cambodia. He excels at capturing the magical and the sacred in daily life, with a keen eye on religious and folk celebrations.
An ambassador for FujifilmX, he constantly explores his country as a poet of the image, and recently started to share his travel experiences with Unseen Cambodia.