Visions of Angkor by...Marie-Joseph Guesdon
by Marie-Joseph Guesdon
Linguist and geographer, Deacon Guesdon was also an amateur photographer who captured daily life scenes of Cambodia in the years 1870s and 1880s.
Published: 2021
Author: Marie-Joseph Guesdon
Some photographs amongst the 25 made available online by Gallica:
General view of Angkor
A Cambodian family in Takeo
Female musicians in Phnom Penh Royal Palace
Ceremonial racing boat near Phnom Penh
A lady at Phnom Penh Royal Palace.
Tags: Modern Cambodia, photography, linguistics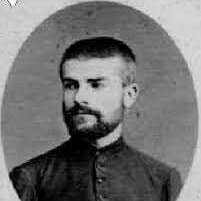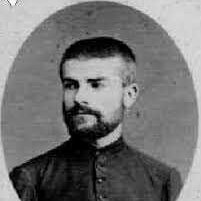 Marie-Joseph Guesdon
Marie-Joseph Guesdon (20 Jan. 1852, Palluau, Vendée, France - 31 Oct. 1939, Paris), known as Père (Father) Guesdon, was a French Catholic priest (´diacre´, deacon, ordained 1874) who was active in Cambodia as a photographer, linguist geographer and researcher in 1874-1881, then in 1883-1888 (after a time spent in Hong Kong). He went back to Cambodia once more, in 1892, but had to leave the country that same year due to illness.
Author of two French-Khmer dictionaries, of several studies on Khmer dialects, Abbé Guesdon was also the author of the first Khmer typefaces, helping to the development of Khmer printing.
Back to France in 1900, he kept alive his interest for Khmer linguistics and epigraphy, and extensively studied Lao language from 1924 while serving as Chaplain of the Filles de la Charité in Paris.
In 1927, he had a collection of some 600 photographs on Cambodia and Khmer monuments, which he wished to sell to the French authorities in Indochina. The deal was never settled. Before his death, he bequeathed his personal archive to EFEO.
About J. Guesdon's contribution to Khmer typefaces, read Zachary Scheuren's dissertation.