Visions of Angkor by...Soeum Hoeung
by Hoeung Soeum
Photographic essays by famous or budding photographers. A forum for young and confirmed talents.
Author: Hoeung Soeum
"The Covid-19 pandemic was at its peak, the temples were empty, I decided to pick my camera and go back to these familiar places, and I was amazed by the amount of details I could finally see without the space being so crowded", explains Soeum Hoeung, 31.
During these eerily quiet weeks of spring 2020, Hoeung was particularly attracted by the apsaras, at Angkor Wat and other temples, including Preah Khan and the Bayon: "I was struck by how every one and each of these female figures expresses its own personality, its own features and character. It is like they were modeled after specific real women. I was not attempting to make an inventory of their particular garments or head ornaments, the way researchers and artists did it before, just to capture the facial expressions, gestures, postures that appealed to me."
Hoeung's black-and-white photos render the serenity and gracefulness of the apsaras, and also the way light and shadows enhance their setting on bas-reliefs. And the aesthetical emotions they keep awakening in us, centuries after centuries.
All photos © Soeum Hoeung.
Tags: apsaras, photography, Preah Khan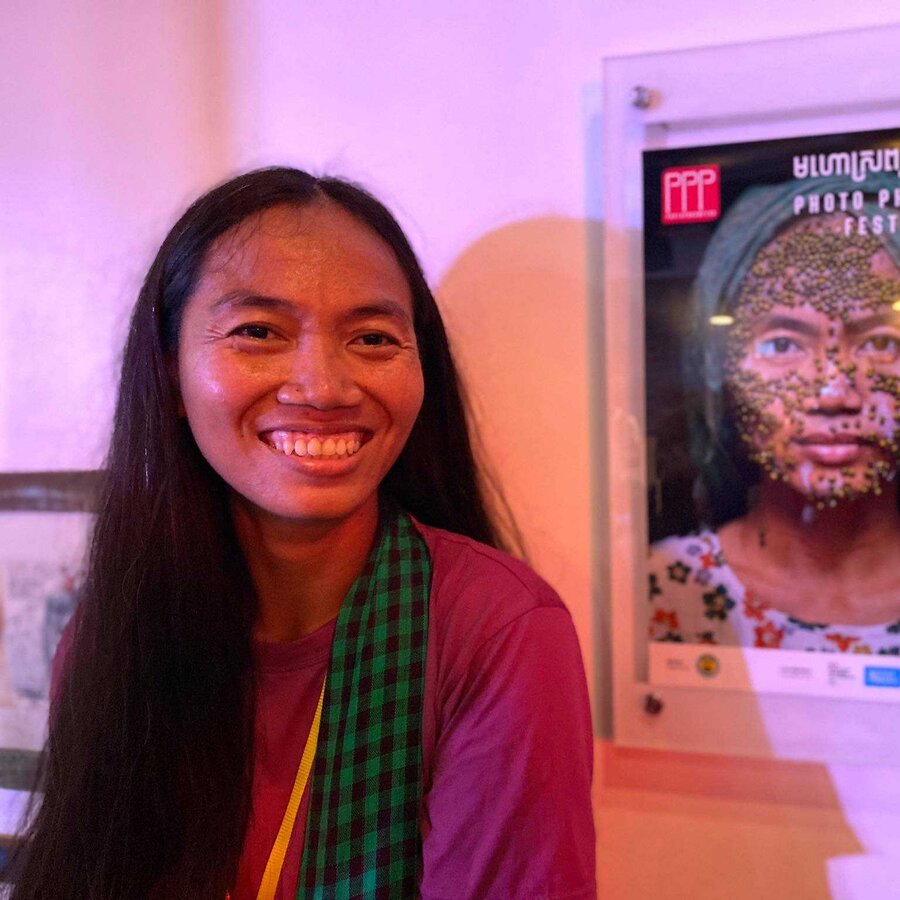 Hoeung Soeum
Soeum Hoeung (1989, Siem Reap Province) was encouraged to take photography as more than a hobby by friends already familiar with the medium.
In love with the Cambodian countryside, with a particular fondness for horses, she started with friend Sophon a full tour of the country on their motorbikes, keeping a written and photographic diary she will publish soon.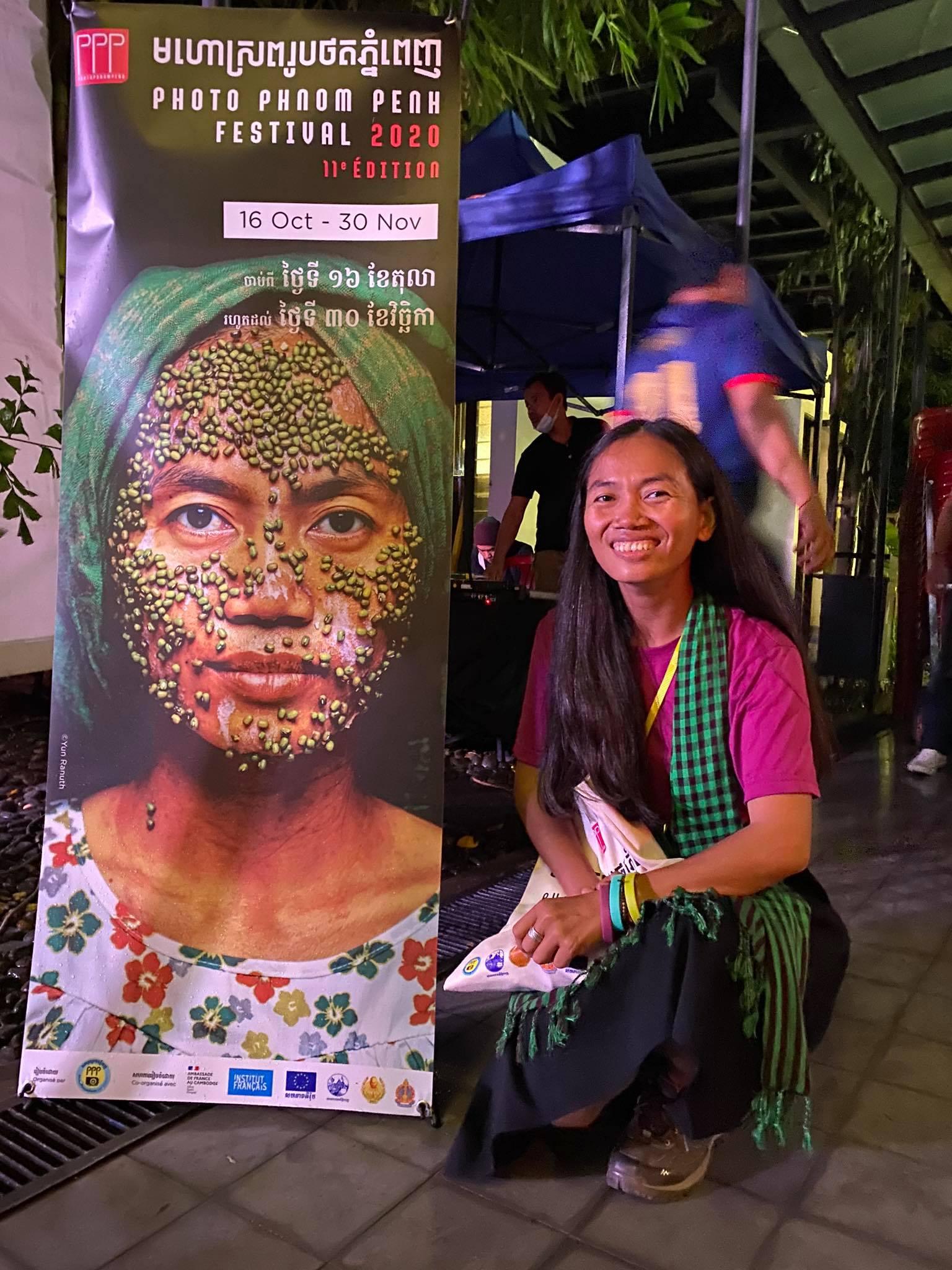 ---
At the 2020 Phnom Penh Photo Festival, the poster being a portrait by Yun Ranuth for which she modeled (Photo J.F. Perigois)