Visions of Indochina by...Maurice Menardeau
by Maurice Menardeau
A talented, wandering artist who visited Vietnam and Cambodia twice in the 1930s.
Author: Maurice Menardeau
'Official Visual Artist of the French Navy' may suggest some pedestrian art, bombastic tributes to the martial and foregone glorial of warships, but Maurice Menardeau's body of work was more centered on exotic junks and rowing boats, women by the sea (sailors' wives or fishmongers), and inspired by a consuming passion for navigation.
While most of Menardeau's paintings and personal papers remain in Mauritius or La Réunion islands, we are trying to find more about his stays in then-called Indochina.
Tags: navigation, sea, French explorers, French travelers, boats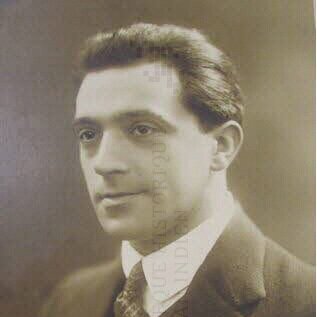 Maurice Menardeau
Maurice Raoul Gabriel Menardeau (6 Feb 1897, Limoges, France - 11 April 1977, Curepipe, Mauritius) was a French Navy officer and a post-impressionist painter who pictured many maritime and river scenes across French colonies, including 'Indochina'.
After starting his studies at Paris Ecole des Beaux-Arts, he joined the Navy because of the first world conflict, serving as radio-telegraphist on the 6,000 tons merchant ship Kuang-Si, which was torpedoed by German U-boats on 21 Sept. 1917, towed back to Falmouth and repaired in Cardiff before sailing back to the Far East. He carried on at sea after World War I, with the Messageries Maritimes and later with the Compagnie générale transatlantique (CGT). In 1924, he settled in the Briton harbor of Concarneau and dedicated himself entirely to his art. His foster father was Charles Fouqueray (1869-1956), a renowned painter.
From 1932 to 1936, thanks to a government grant, he sailed in the Indian Ocean, and lived on La Réunion island. Appointed 'peintre officiel de la Marine' (POM, French Navy Official Painter) in 1936 (A. Silice, a close collaborator to George Groslier, was granted the same title in 1928), he settled in Indochina in 1937-1938, then visited South Africa in 1940-1941, Uruguay in 1942, then Brazil, Argentina and Chile as a French Navy press attaché. After Spain, Portugal and Morocco in the 1950s, he resided again in Indochina from December 1952 to April 1953.
A lover of Mauritius Island, which he had first visited in 1964, he decided to spend his last months there with his second spouse, Marguerite Marie-Josephe Riviere, passing away in 1977. In July 2012, the Faouet Museum(Brittany, France) dedicated a exhibition to his body of work. The Léon-Deirx Museum in La Réunion holds several of his paintings and sketch books. Prof. Colombe Couelle Lecturer in Ancient History at CRESOI – OIES - Université de La Réunion, has published several essays on Maurice Menardeau.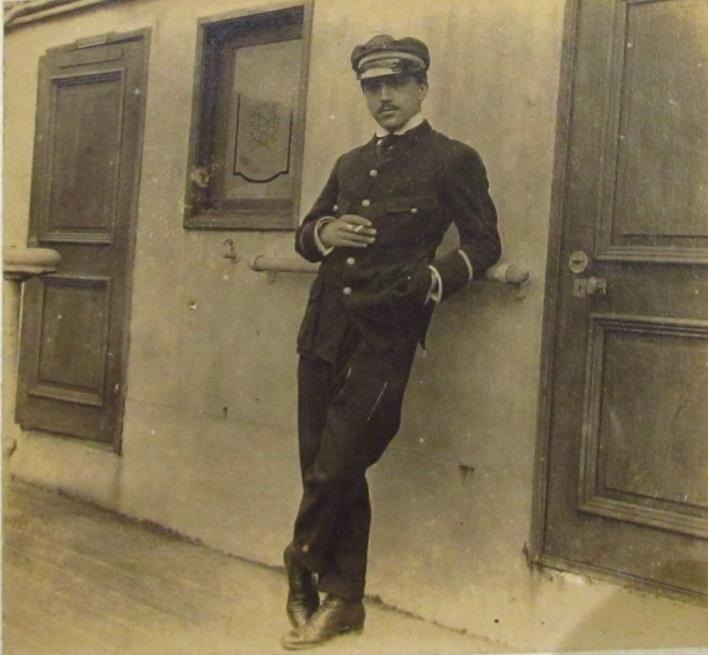 Maurice Menardeau on board the Kuang-Si, 1916 (private collection Menardeau-Riviere, courtesy of Colombe Couelle).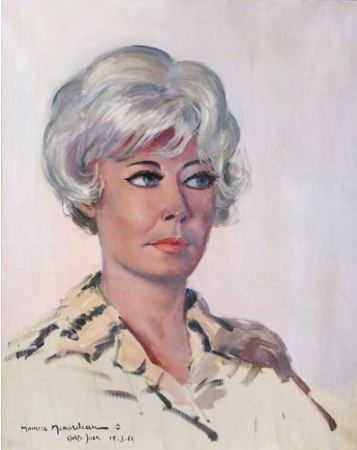 Maurice Menardeau, 'Portrait de femme', 1966 (depicting the author's second wife, Marguerite Riviere)