Apsara Authority Research and Documentation Center មជ្ឈមណ្ឌលអន្តរជាតិស្រាវជ្រាវ និងតម្កល់ឯកសារអង្គរ" វិញដែលមានថ្ន
As the 30th anniversary of ICC-Angkor launching approaches (November 2023), a visit to ANA's discreet but promising documentation center.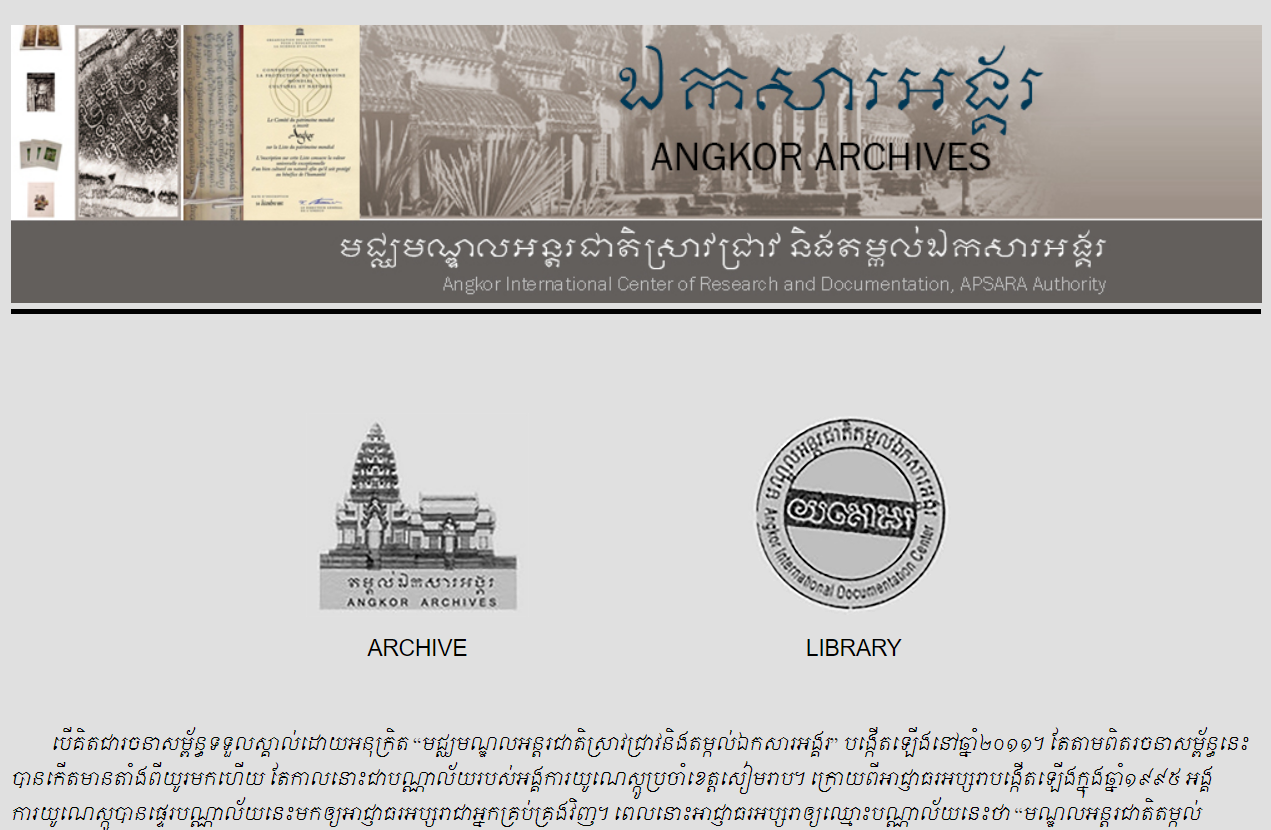 Published: 2021
Languages : English, French, Khmer
Nestled in the vast and leafy Apsara Authority compound, Bakong commune, Siem Reap province, the recently launched Research and Documentation Center is quietly processing tons of documents and publications pertaining to the modern history of Angkor preservation and restoration.
It is a formidable task, and the funding seems to be quite not up to the amount of work. Yet, even if the online platform needs some tweaking, the center is welcoming researchers in its quiet reading room (just require appointment on the website). What remains unclear is the level of integration between rich archives such as the Angkor Conservation's or EFEO Siem Reap's.
Tags: libraries, Cambodian libraries, resources, Apsara Authority