Artistic Syncretism at the Sanctuary of Truth, Thailand
A joyful explosion of Thai, Khmer, Chinese, Hindu and Buddhist artistic influences in a sanctuary dedicated to devotion and creative woodcraft.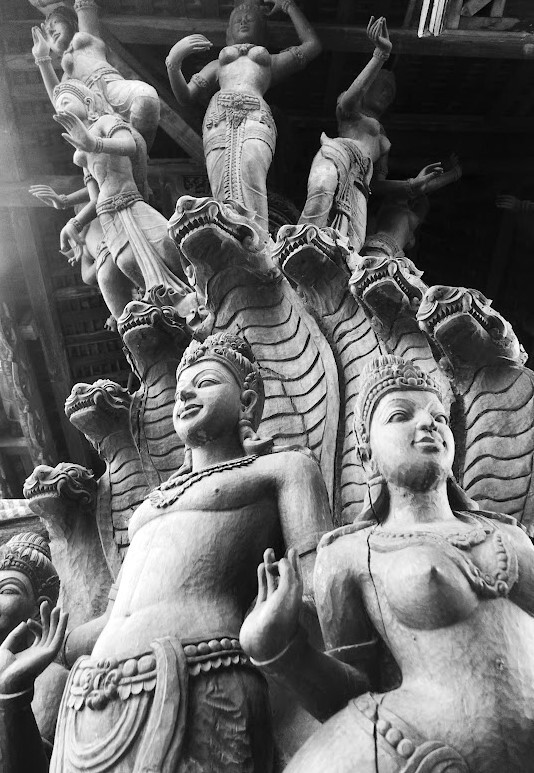 Published: May 16th, 2014
Language : English
When applied to art, one tends to speak of 'eclecticism' when different traditions and style meet (and sometimes clash) into a happy geyser of creativity. Yet when wooden carve artists spontaneously gang together to rise and expand a sculped monument to "Ancient Vision of Earth, Ancient Knowledge and Eastern Philosophy", in a country which has always embraced many cultural influences, the phrase "artistic syncretism" easily comes to mind.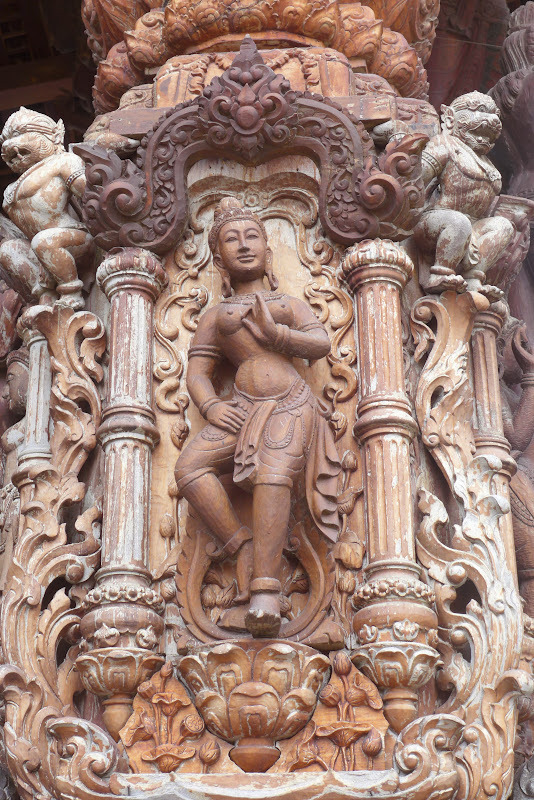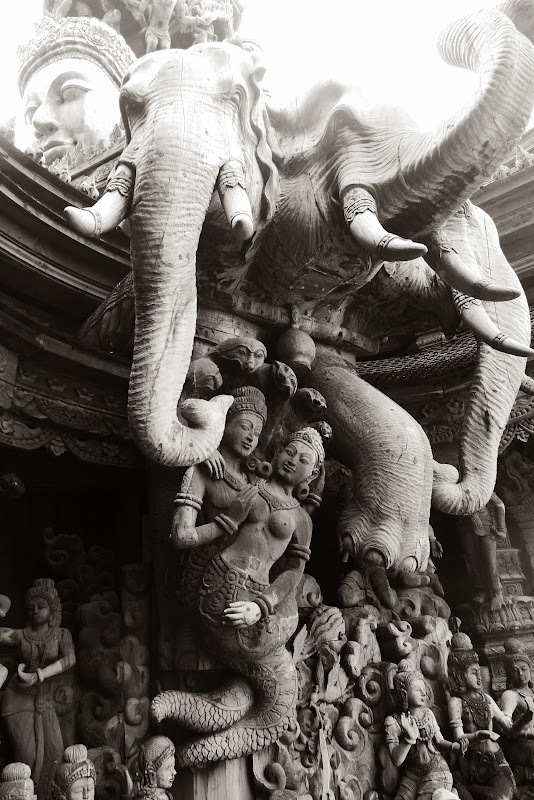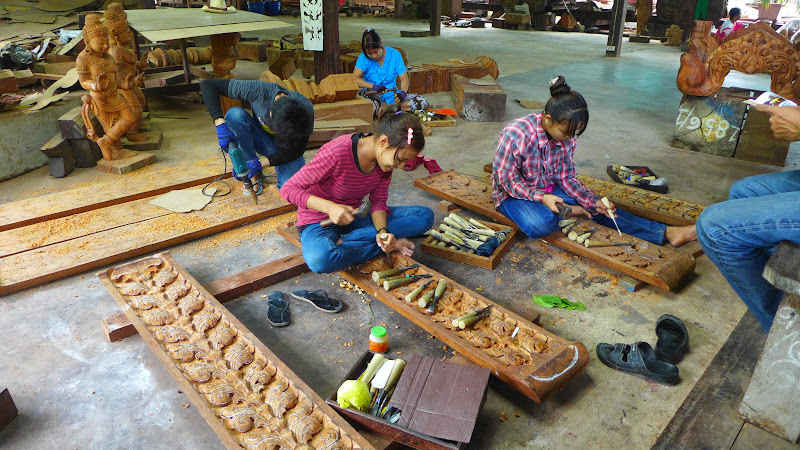 Photos © Swabhava/Eugene Gorny
In his 'visual diary', Swabhava, photographer Eugene Gorny has published no less than 121 views of this remarkable center of worship, meditation, and creative energy located near Pattaya, Thailand -- on a beach at Cape (Laem) Ratchawet, Na Kluea Subdistrict, Chonburi Province.
The Sanctuary of Truth (ปราสาทสัจธรรม) is in fact an unfinished museum (completion is scheduled for 2025),first designed by Thai businessman Lek Viriyaphan in 1981 (2524 in the Thai-Buddhist calendar). Architecturally speaking, the structure is a hybrid of a temple and a castle inspired by the heydays of the Ayutthaya Kingdom, and reflecting Buddhist and Hindu beliefs, as well as Southeast Asian myths and legends, in its carved walls, pillars, roofs, arches, sculptures, made entirely out of hardwood (local species, including teak).
"The purposes of decoration with wooden carve sculptures are to use art and culture as the reflection of Ancient Vision of Earth, Ancient Knowledge, and Eastern Philosophy, [so that] visitors will understand Ancient Life, Human Responsibility, Basic Thought, Cycle of living, Life Relationship with Universe and Common Goal of Life toward Utopia," explained the official website at the time of this photo-essay.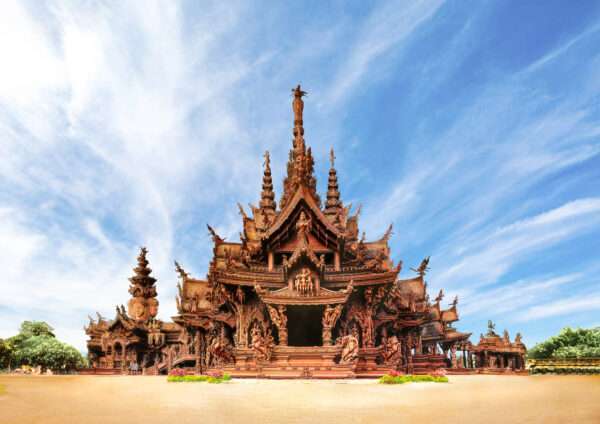 General view, © Sanctuary of Truth official website
Read a 2023 description of the "amazing wooden castle facing the sea" by Anushka Tomar.
Note: the URL previously associated to the sanctuary-museum now refers to a gallery of contemporary art in Williamsville, NY, USA.
Tags: syncretism, Thailand, Khmer art, Thai art, Chinese art, woodcraft, sculptures, spirituality, Hinduism, Buddhism, cultural tourism