Asian Historical Architecture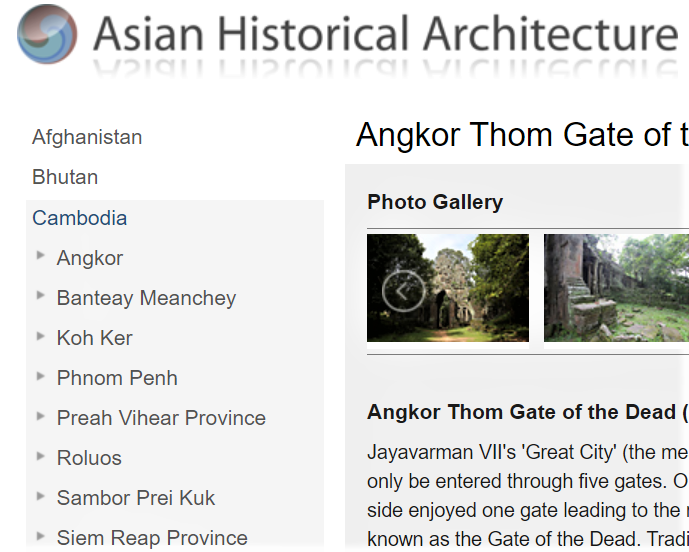 Published: 1998
This ongoing survey of Asia's architectural heritage has gathered so far 39,000 photos of 1,438 sites in twenty-three Asian countries, including Cambodia.
The collections of photopgraphs from many different contributors (a "labor of love", according to the presention) are completed with background information and virtual tours. Everyone is invited to join in.
ADB input: an interesting contribution to public knowledge, even if the background information regarding Cambodia is quite limited in scope and time.
Tags: photography, architecture, Early Southeast Asia, India, China