Chuon Nath's Khmer Dictionary
Samdech Porthinhean Chuon Nath's Khmer Dictionary, a reference for Khmer linguists and researchers.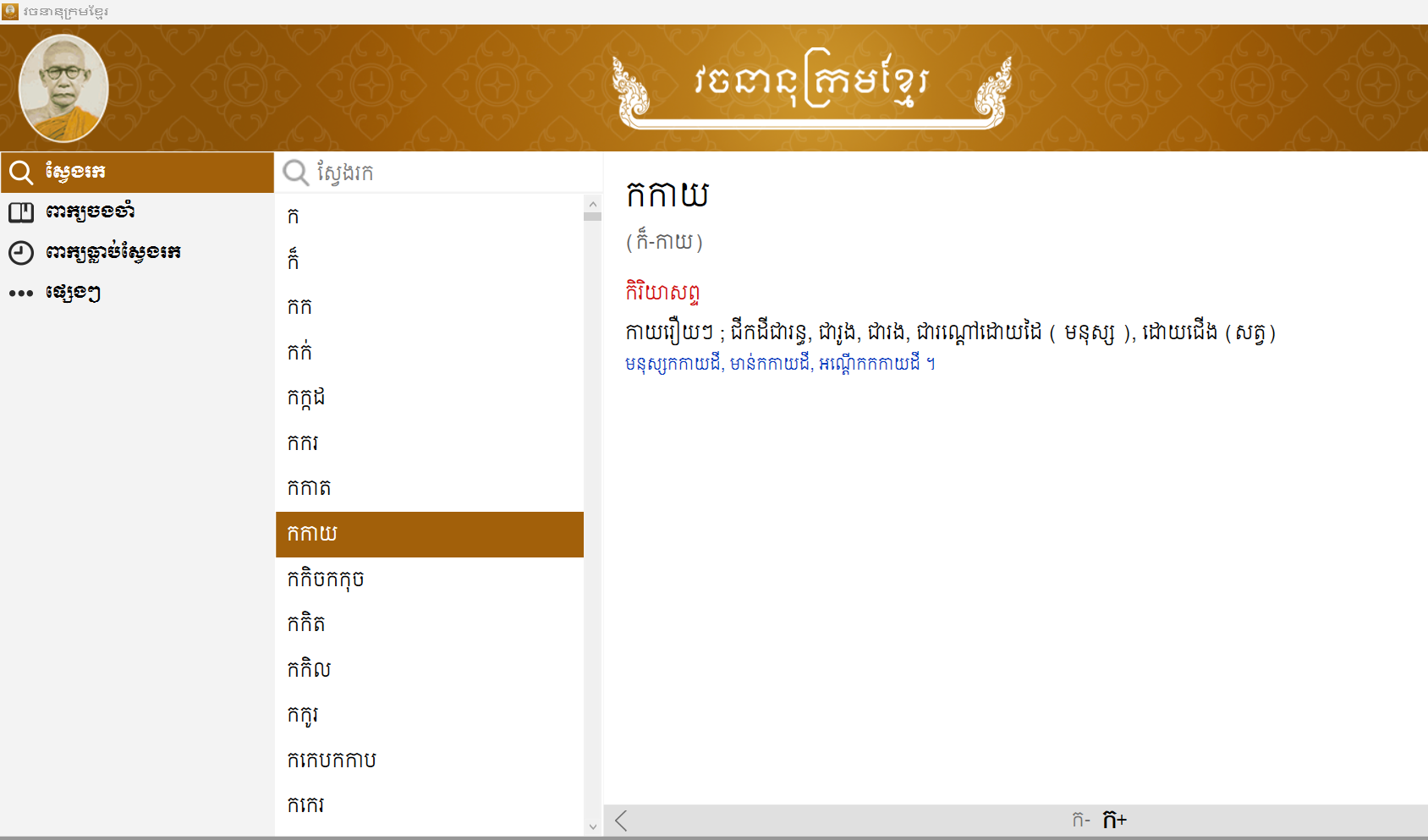 Published: 2016
Language : Khmer
Now made available online (desktop and mobile [1] versions) by the Royal University of Phnom Penh សាកលវិទ្យាល័យភូមិន្ទភ្នំពេញ, this is the digital version of the famous dictionary's fifth edition (1967), under the initiative of H.E. Dr. Aun Pornmoniroth, Senior Minister of Economy and Finance of Cambodia.
Among many accomplishments, Samdech Porthinean Chuon Nath is also credited to have partly authored Cambodia's National Anthem, Nokoreach :
All Khmers, please remember the root and history of our great country
Our boundary was wide and well known
Others always thought highly of our race
And always placed our race as the elders.
We have great heritage and culture
Which has spread far and wide in the Far East.
Religion, arts and education,
Music, philosophy and strategies are all that we have spread.
All Khmers, please remember our roots and history
Which speaks of the grandeur of our great race
Make up your mind and body and try hard to rebuild
In order to lift the value of our nation
To once again rise to the greatness that we once had.
(English translation by Stuart Alan Becker, Phnom Penh Post, 2011)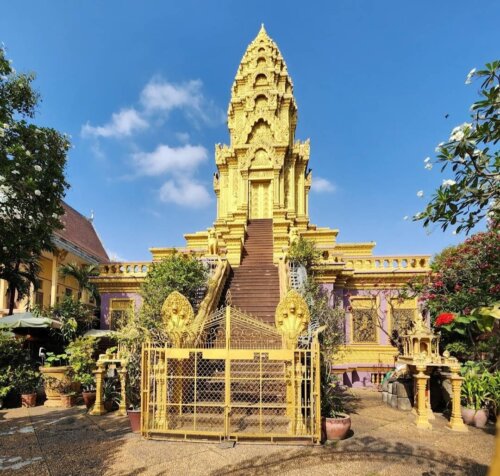 [1] Unfortunately, the original mobile app is no longer supported by Android. We recommend to redesign it with Webapps. A version combining this dictionary and the KH-ENG Heading dictionary is available at KOD.

Tags: dictionaries, Khmer language, linguistics, reference books