Jean Despujols Collection at The Meadows Museum of Art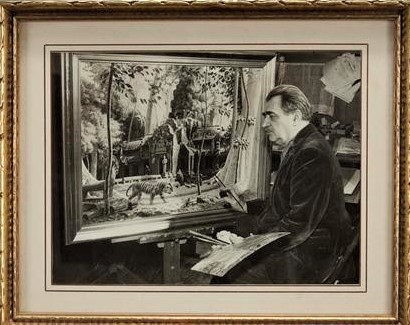 Published: 1975
The Meadows Museum of Art at Centenary College opened its doors in 1975 thanks to a gift from Algur H. Meadows, a Texas oil millionnaire and a Centenary alumnus, originally to house 350 paintings, watercolors and drawings of Indochina by the French Academic artist Jean Despujols, created between 1936-1938. Jean Despujols died in that same city of Louisiana, USA, Shreveport, where the Museum was opened.
Since that time, the permanent collection has grown to over 1,600 works reflecting a variety of world cultures and traditions, including the Stein Collection of Inuit Art, the Miller Collection of Haitian Art, and the Carlton Collection of African Art.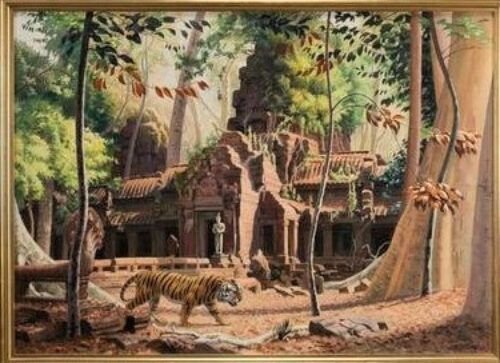 'The Temple in the Jungle' by Jean Despujols (1952).
Tags: museology, paintings, French explorers