Siddham, The Asia Inscriptions Database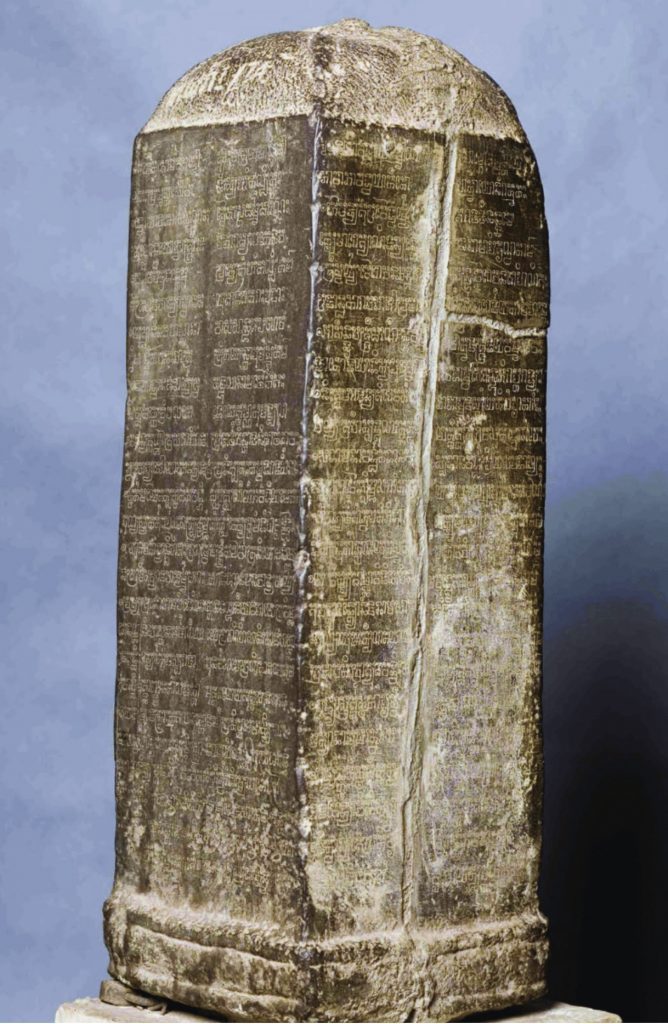 In partnership with many research organizations such as the British Library, EFEO, University of Toronto, SOAS, Siddham is an open-access reference tool built by contributors with special expertise in language and epigraphy.
The online resource covers languages with substantial epigraphic traditions: Sanskrit, Prakrit, Tamil, Telegu, Kannada, Persian, Arabic, Tibetan, Pyu, Burmese, Mon, Khmer and related languages. Siddham embraces South, Central, and South-East Asia with a chronological horizon from the early centuries BCE to the nineteenth century.

Photo: Inscription on a hospital stele mentioning Jayavarman VII at Say Fong, Laos (Siddham Collection)
Tags: inscriptions, Southeast Asia, Old Khmer, linguistics, scriptural studies, epigraphy