A Historiography of Angkor's River Network
by Veronica Walker Vadillo
How road transportation took precedence over fluvial and lake navigation in the development of 13th-century Angkor.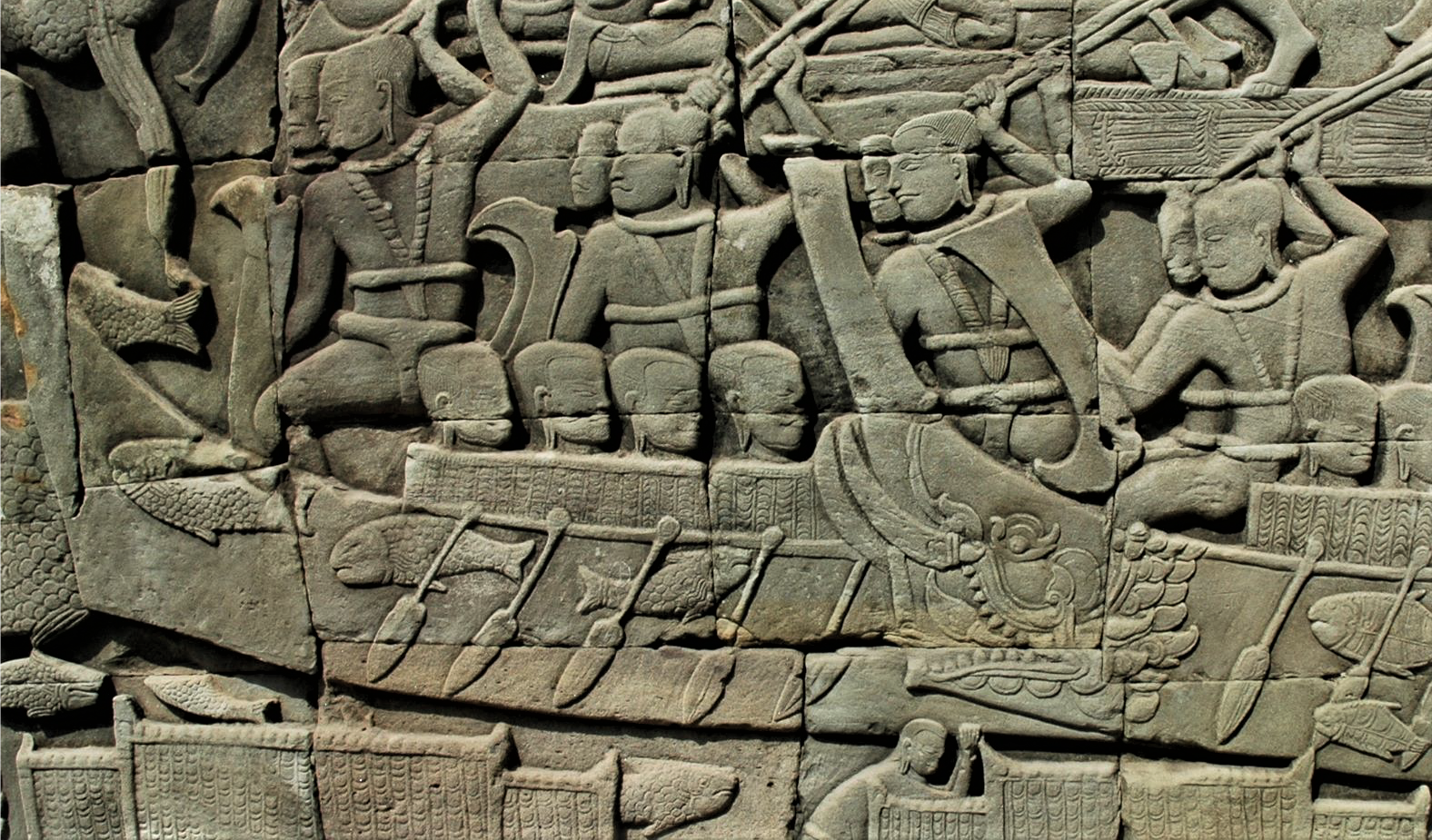 Publication: SEAMEO SPAFA, SPAFA Journal Vol 3 | DOI: http://dx.doi.org/10.26721/spafajournal.v3i0.609
Published: October 1st, 2019
Pages: 30
Languages : English, Khmer
The author, a nautical archaelogist, opens this study with a historiographical and critical analyzisis of the shared knowledge on navigation techniques and waterway network in Angkorean times.
In particular, she notes that 'the first article to take on the task of analysing the fleet of Angkor was La Batellerie Cambodgienne (George Groslier 1917). The text sets out to discuss Angkor's fleet as represented in the reliefs, drawing comparative information from historical and ethnographic data. Like Parmentier, Groslier had a tendency to use a variety of boat terminology without providing any reflection on the reasons that lead him to use those terms. He indistinctly called the boats of Angkor pirogues, junks, and sampans without acknowledging that these terms refer to specific kinds of boats with very different characteristics. There are controversies surrounding the use of the term junk, which are often identified as Chinese-built ships. The French often used the word jonque to refer to any traditional Vietnamese sailing vessel, but in some instances also used the term to refer to boats propelled by poles or sweeps. However, the term junk originates from the Malay term jong and it refers to Southeast Asian-built ships of considerable tonnage.'
As for George Coedès' contribution, remarks the author, 'perhaps the most influential piece of George Coedes' work for the study of Angkor's fluvial activities was the expansion on his initial proposal of a Cham naval invasion of 1177, this time echoing Maspero's proposition in Le Royaume du Champa that a Chinese pilot had helped the Cham navy to travel up the Mekong River to invade Angkor. There is no reflection on the reasons why a Chinese pilot would have been needed to navigate upriver, when the Cham were indigenous to the region and had a long-standing connection to Angkor.'
Referring to her previous works, the author proposes that 'the mega-monsoons of the 14th and 15th centuries described by Buckley and Lieberman would have had a devastating effect in Angkor's riverine transport network, and likely contributed to Angkor's collapse, but if the prolonged droughts documented in the 13th c. are taken into account, it seems plausible that Angkor's river transport system begun deteriorating as early as the 13th c., and that bridges were made to enhance road transport at this time.'
Full title: A historiography of Angkor's river network: shifting the research paradigm to Westerdahl's Maritime Cultural Landscape.
Photo: Rowing into the battle, Angkor Wat bas-relief (author's photo)
Tags: navigation, boats, water, historiography, roads, Khmer Empire, decline and fall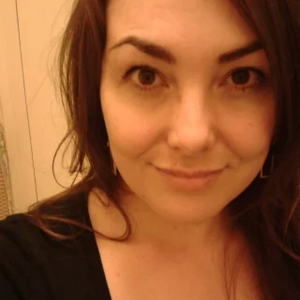 Veronica Walker Vadillo
After graduating from UAH (Universidad de Alcala, UAH, Spain) and researching with the Far East Asian Studies Department at Universitat Oberta de Catalunya (UOC), Veronica Walker Vadillo (Ph. D. in Maritime Archaeology, 2017, University of Oxford, England, with her thesis on the fluvial cultural landscape of Angkor) is a post-doctorate researcher, Department of Cultures, University of Helsinki (Finland).
She studies the ecological history and navigation cultures of the Mekong River, and researches the history of navigation in Angkorean times.