A History of Siamese Music Reconstructed From Western Documents, 1505-1932
by Jarenrchai Chonpairot & Terry E. Miller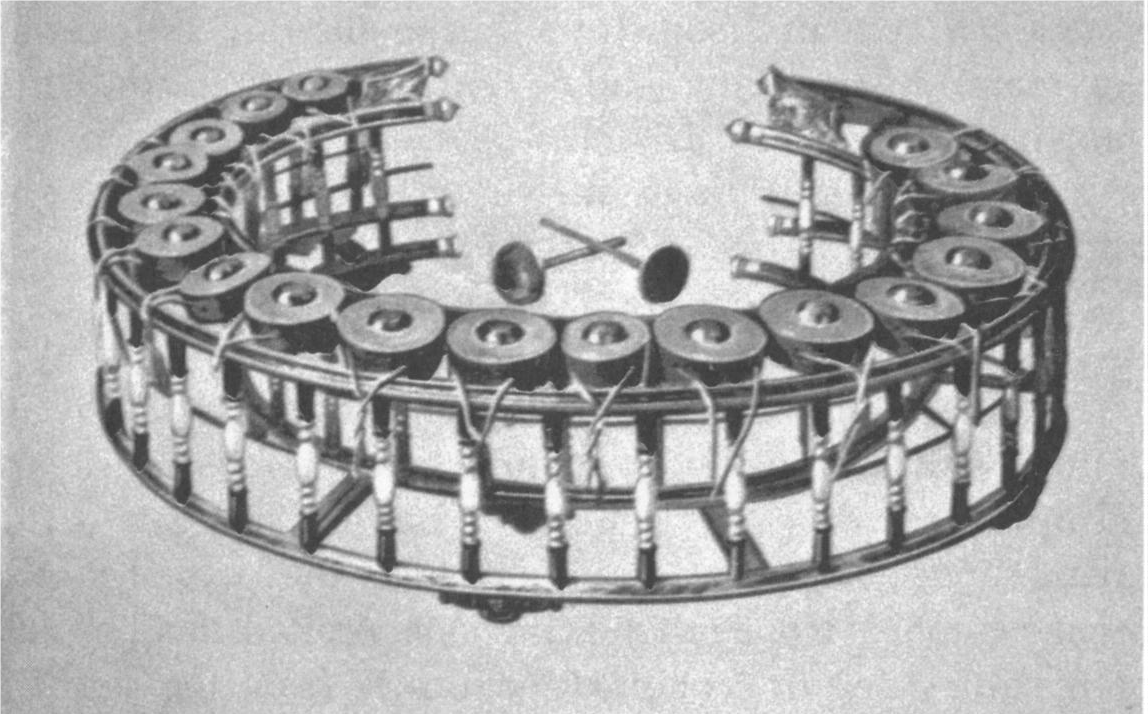 Publication: Crossroads: An Interdisciplinary Journal of Southeast Asian Studies, Vol. 8, No. 2,A History of Siamese Music Reconstructed from Western Documents, 1505-1932, pp.1-192| Northern Illinois University, Center for Southeast Asian Studies| JSTOR
Published: 1994
Pages: 185
Language : English
The interconnection between Mon, Khmer, Burmese and Thai traditions is clearly apparent in this well-documented essay.
Classical Siamese musical themes are minitiously studied, with a detailed analyzis of melodies and lyrics.
Photo: A Siamese khawng (kong vong in Khmer) illustrated in Hipkins, A. J., Musical Instruments Historic, Rare, and Unique. Plates by William Gibb. London: Adam, 1888).

Tags: music, musicology, musical instruments, Siam, Western explorers, Khmer music, Burma
Jarenrchai Chonpairot
A doctor in musicology and ethnomusicology, Jarernchai Chonpairot teaches at the College of Music, Rajabhat Maha Sarakham University, Maha Sarakham, Thailand.
In 2019, Dr. Jarernchai Chonpairot gave the opening speech to the 45th International Council for Traditional Music (ICTM). Among many published research work, we noticed the biographical essay on Luang Pradit Phairoh (Sorn Silapabanleng), the musician who developed classical Thai music in the 1920's and 1930's, and contributed to the adaptation of Khmer classical repertoire to the Thai repertoire.
Terry E. Miller
Terry E. Miller (19 Feb.1945, Dover, Ohio, USA) is Professor Emeritus at the School of Music, Kent State University, Ohio. A US Army chaplain in the 1960's, he started field studies on ethnic music around Southeast Asia, becoming a specialist in Thai and Vietnam musical forms.
Co-founder of the Institute for Vietnamese Music, member of the Siam Society, the Society for Asian Music and the American Musicological Society, he co-authored (with Sean Williams) in 1998 the monumental Garland Encyclopedia of World Music: Vol. 4, Southeast Asia.