Angkor Vogue: Sculpted Evidence of Imported Luxury Textiles in the Courts of Kings and Temples
by Gillian Green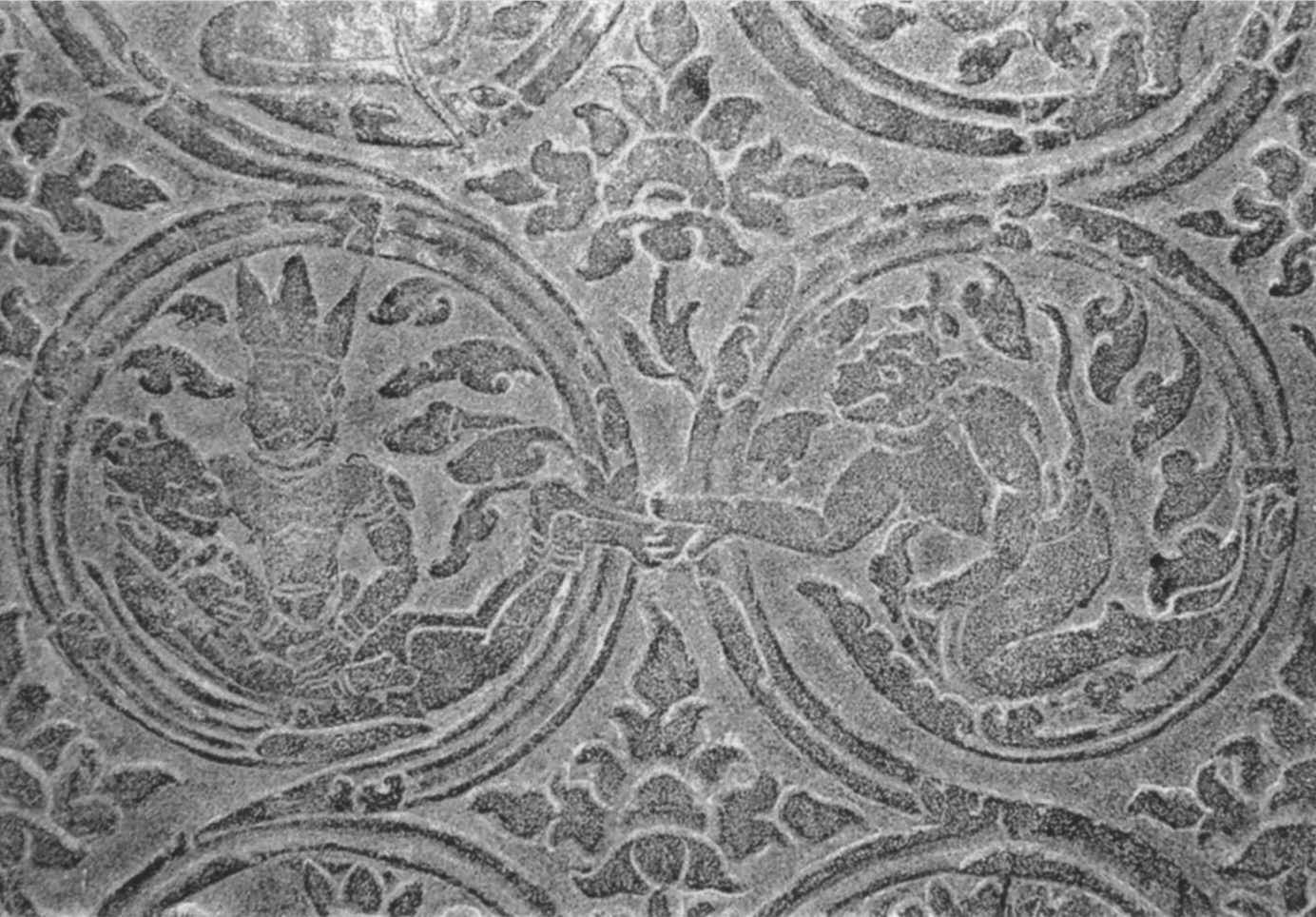 Publication: Journal of the Economic and Social History of the Orient , 2007, Vol. 50, No. 4, pp. 424-451 (Brill)
Published: 2007
Pages: 28
Language : English
Carefully studying the medallions (oval or circular decorative devices in sculpted stones) at Angkor, the Bayon and Preah Khan, the author finds similarities with patterns then used for luxury textiles along the Silk Road, from China to India.
While we don't know whether the Khmer civilization had the know-how to locally produce elaborate fabrics, it seems that the upper classes started to purchase luxury textiles from the Indian and Chinese textile trade since early times.
The patterns were masterfully copied and enriched by the Khmer scupltors, with additions inspired by the typically Khmer art of kbach, drawing and design.
Gillian Green
Art Historian at the University of Sydney, Gillian Green has authored several books on Khmer and South East Asian textiles, weaving and print techniques.
She was an Honorary Associate in the Department of Art History and Film Studies at the University of Sydney and president of the Asian Arts Society of Australia. She has also co-edited the catalogue of the István Zelnik Khmer Silk Collection, one of the three major collections of ancient silk pieces from Cambodia in the world.