Angkor's Roads: an Archaeo-Lexical Approach
by Eileen Lustig & Mitch Hendrickson
What the evolution of Old Khmer and Sanskrit terminology tells us about the road and communication system in the Khmer Empire.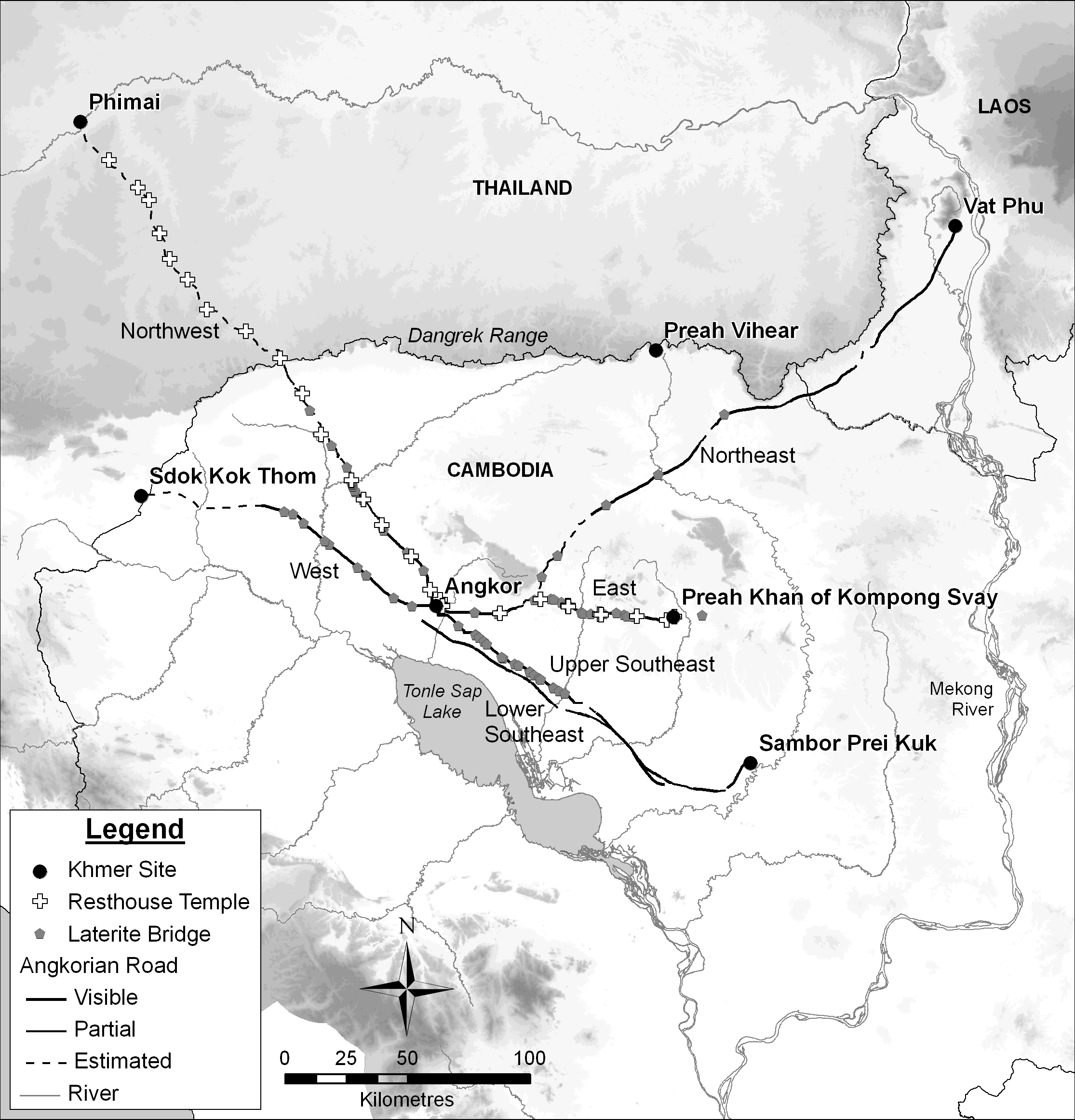 Publication: From "Connecting Empires: Selected Papers from the 13th International Conference of the European Association of Southeast Asian Archaeologists", Volume 2, pp.191-208.
Published: 2012
Authors: Eileen Lustig & Mitch Hendrickson
Pages: 20
Language : English
"The aggregation of power by the Angkorian Empire required improved communication and diversity in the transport system. We see in the Khmer texts an increase in the frequency and diversity of transport terminology, particularly in the 11th century when the Khmer expanded rapidly across the region. This includes a shift in focus from thnal to phlu and the introduction of Sanskrit terms for roads into the Khmer language texts, coincident with a shift to more formalized roads. Overall, the inscriptions do support the view that the Khmer road system was well-established before the reign of Jayavarman VII.
"Previously, the only definite association of a road term with a main road was with the Sanskrit adhvan. Yet, rathyā and mārga and possibly patha may also have been used, as they are found in proximity to the Northwest and West roads. In Khmer language texts, it is suggested that an expression for state-built roads, such as the Northeast Road and possibly the sacred "triple way" created by the Siem Reap diversion, was vraḥ phlu. Vraḥ thnal, however, appear to have been more localized temple causeways".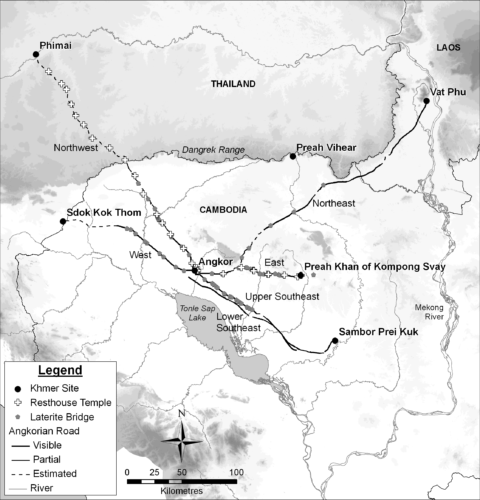 Map by M. Hendrickson
Tags: roads, temple stations, Khmer Empire, communications, bridges, resthouse temples, toponimy
Eileen Lustig
Affiliate to the Department of Archeology at University of Sydney, Australia, Eileen Lustig has extensively studied the Angkorian economy and commerce through epigraphic research.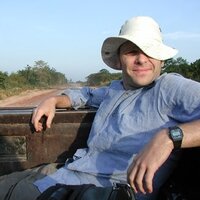 Mitch Hendrickson
Associate Professor at the UIC-Department of Anthropology (Chicago, USA), researcher at the Department of Archaeology, University of Sydney, Australia, Mitch Hendrickson is a landscape archeologist active on various Angkorean sites.
He is the Director of Industries of Angkor Project, Co-Director of the Two Buddhist Towers Project and the Iron and Angkor Project.