Arteries of Empire
by Mitch Hendrickson
An operational study of transport and communication in Angkorian Southeast Asia (9th to 15th centuries CE)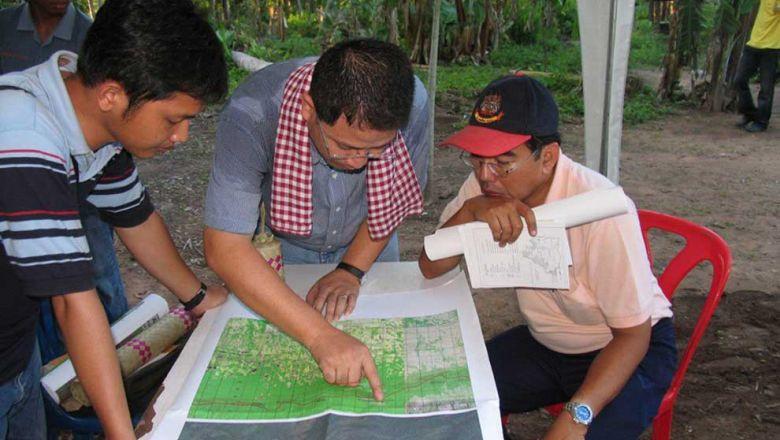 Publication: Thesis for the Award of Doctor of Philosophy in Arts Department of Archaeology, University of Sydney
Published: 2007
Pages: 342
Language : English
ASTER and Lidar inspections have given us a growingly precise view of the network of 'State' and local roads in vast areas of the Khmer Empire, of water routes, water management structures, of bridges and 'satellite settlements'.
The author stresses several patterns in Angkorian spatial organization, including the remarkably constant east-west orientation of the baray (reservoirs). He also offers parallels with other Imperial formations, from Indian to Mayan to Carolingian Empires.
Regarding the major regional roads of the Angkorean Empire, he notes: 'Each of the roads connects to Angkor, either directly or through the junction with another regional road. Each of these roads is equally visible as they leave the immediate vicinity of the capital. It is at this point where some important variations can be identified. While the Southeast and East roads are largely visible across their entire length, the others show marked differences. The West road is extremely visible until it passes the Stung Sreng where it then disappears into the landscape, discretely linking up to Sdok Kok Thom. The Northwest road shows a similar pattern past the Stung Sreng and is particularly the case once the 'road' passes over the Dangrek Range into Thailand. Excluding the impact of post-Angkorian landscape modification in Thailand and remote sensing errors, the investment in building up the Northwest road appears to suddenly stop at the Stung Sreng. The Northeast road is somewhat different in that the trace can be identified to its 'terminal' at Vat Phu but it has several important gaps along its length between Neak Buos-Koh Ker and Koh Ker-Beng Melea.'
Photo: Since 2005, Thai researcher Dr Surat Lertlum and and Cambodia APSARA lead researcher Im Sok Rithy have studied and mapped the Khmer Empire network, with the publication of From Living Angkor Road Project to Cultural Relationship Study in Mainland Southeast Asia Research Centre: Cross Culture and Cross Border in 2016.
Tags: roads, Khmer Empire, Phimai, Wat Phu, bridges, water management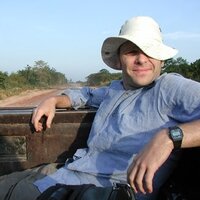 Mitch Hendrickson
Associate Professor at the UIC-Department of Anthropology (Chicago, USA), researcher at the Department of Archaeology, University of Sydney, Australia, Mitch Hendrickson is a landscape archeologist active on various Angkorean sites.
He is the Director of Industries of Angkor Project, Co-Director of the Two Buddhist Towers Project and the Iron and Angkor Project.