Princess Buppha Devi, The First Royal Apsara
by Christophe Gargiulo
In 2010, Princess Norodom Buppha Devi agreed for the very first time to participate in a television series project about the Royal Ballet and her life.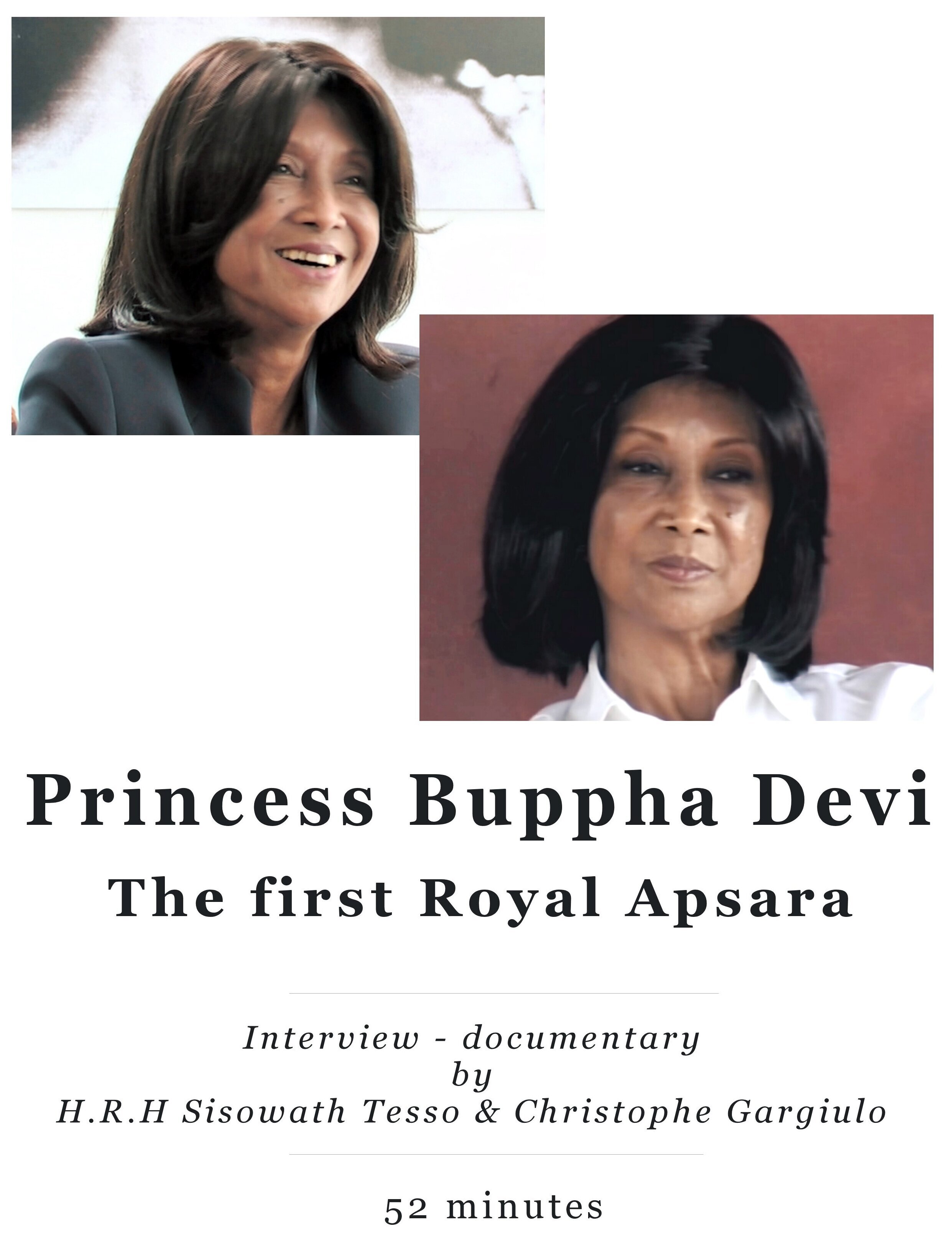 Publication: CamboPresse Announcement
Published: 2023
Author: Christophe Gargiulo
Pages: 1
Languages : English, Khmer
Buppha Devi - The First Royal Apsara is a journey through time narrated by Her Royal Highness Princess Buppha Devi. Illustrated by extensive archival footage, this documentary features the princess's own words about her childhood, her grandmother, her debut as a prima ballerina, her filming with Marcel Camus, the Khmer Rouge drama, her efforts to save the Royal Ballet and her vision of a modern Ballet and its future.

In 2010, Princess Norodom Buppha Devi agreed for the very first time to participate in a television series project about the Royal Ballet and her life. For several months, the princess allowed herself to be filmed in her daily life during training with the ballet dancers and finally agreed to be interviewed with great enthusiasm.

It was then possible to follow her on a trip to Siem Reap while she visited the school that was named after her. Thanks to H.R.H. Prince Tesso Sisowath, a close collaborator of the princess and a passionate character, it was also possible to film the dancers of the ballet, those of the new generation, but also the survivors.
From the interviews, footage and archives, it was possible to build the TV series "The Art and the Legend" (11 x 26 minutes) which was released at the end of 2010 on the Cambodian CTN network and met a large audience with about 5 million viewers.
A 26-minute documentary was then produced for the broadcaster Mediacorp as part of the "Faces of Asia" series and broadcast in Japan and several North Asian countries. In 2023, with the Cambodia International Film Festival approaching, the possibility of broadcasting the series with English subtitles - the VO is in Khmer - was raised, but time constraints and the inherent workload did not allow this idea to be realized immediately. That's why we decided to extract the main moments of the interview with the princess and to make a 52 minutes "raw" documentary. The audience will be able to discover the princess in her natural state, evoking her youth, explaining how and why she became a dancer and then a ballet master, and sharing her determination to safeguard ballet, even in the darkest times of Cambodia.

ABD Input: The First Royal Apsara is also the title of Julio Jeldres' informed biography of the Princess, released in July 2022.
In this excerpt, Princess Buppha Devi commented on the shooting of Marcel Camus's movie, Bird of Paradise.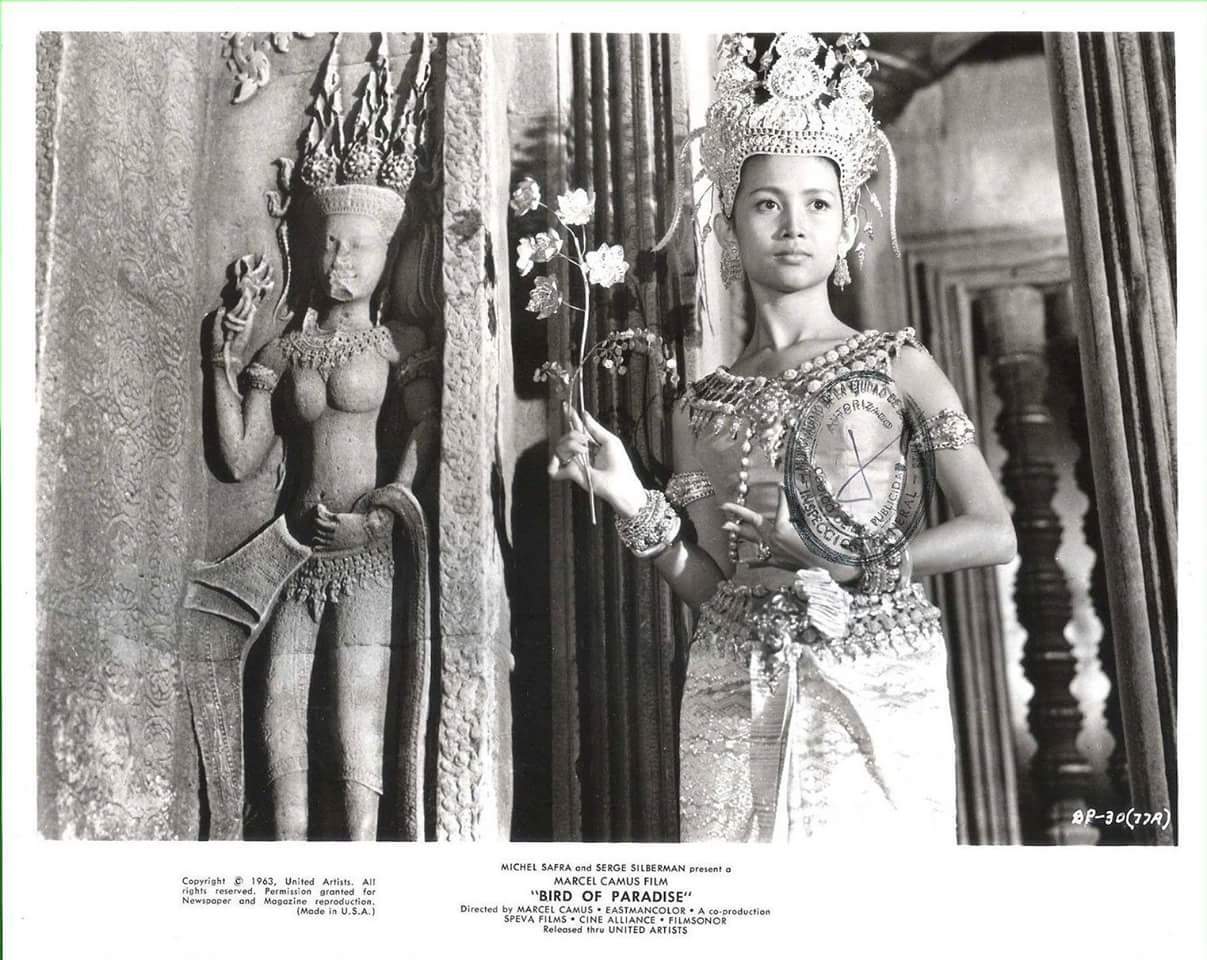 Documentary - Interview | Duration : 52 minutes | Format: UHD 3840 X 2160 - MP4
First Broadcast (in the new format): 1st April 2023, Institut Francais du Cambodge, Phnom Penh
Directed by: Christophe Gargiulo

Executive production: HRH Prince Tesso Sisowath
Image: Christophe Gargiulo & Allan Michaud
Sound: Christophe Gargiulo
Translation and subtitles: Sun Rasey & Lida Chan
Rights holder: Christophe Gargiulo

Tags: Royal Ballet of Cambodia, Princess Norodom Buppha Devi, dance, dancers, Cambodian movies, Queen Kossamak, King Norodom Sihanouk, apsaras, Apsara dance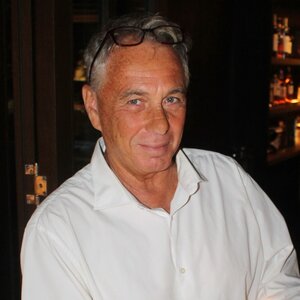 Christophe Gargiulo
Christophe Gargiulo (b. 19 Sep 1962, New Caledonia) is a film director, photographer and writer based in Cambodia since 2005, who has worked on and produced numerous films, TV programs and documentaries on cultural and ecological issues for the NGO Agir pour le Cambodge, WorldFish and the European Union (about the threats on the Mekong and Tonle Sap), Apsara TV and CTN.
In 2008, two major projects were produced, one on the history of the Royal Ballet of Cambodia (11 episodes), and the other one on the endangered species in Cambodia (9 episodes). For Faces of Asia, a series commissioned by MediaCorp (Singapore), he directed the portrait of Princess Buppha Devi. He also worked with Oliver Berah - Man and Nature (The Black Gold of the Forest), and for the World Bank. At the request of France Television, Christophe Gargiulo, who grew up in Nouvelle-Calédonie, returned to South Pacific (Vanuatu) in 2014 to produce and direct a mini-series broadcasted on all TV networks in metropolitan France and in the DOM TOM.
A contributor to Radio Australia, Radio NZ and French media, he launched in 2014 Cambodge Mag, a French-language lifestyle and economic magazine bought in 2017 by Thalias Hospitality Group.