Cambodian Krishna at the Cleveland Museum: A Digital Feast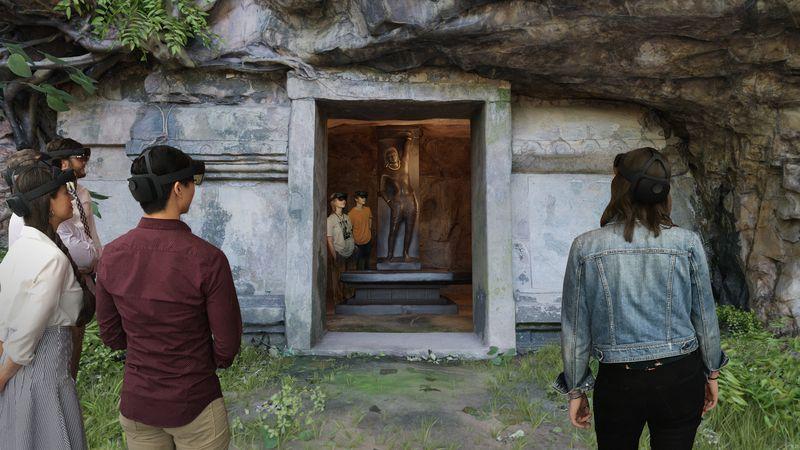 Publication: Cleveland.com | by Steven Litt
Published: November 21st, 2021
Pages: 1
Language : English
In collaboration with National Museum of Cambodia, the Cleveland Museum has mounted a true digital "installation" around the restored and reassembled statue of "Krishna Lifting Mount Govardhan", a 7th century stunning statue found at Phnom Da and on loan from the NMC.
"Technological prowess", "show", "great storytelling"...contrasting with the usual severity of museum displays, the Cleveland exhibition leads visitors literally "into" the cave where this formidable statue was initially located, thanks to a set reconstitution and 3D eypieces.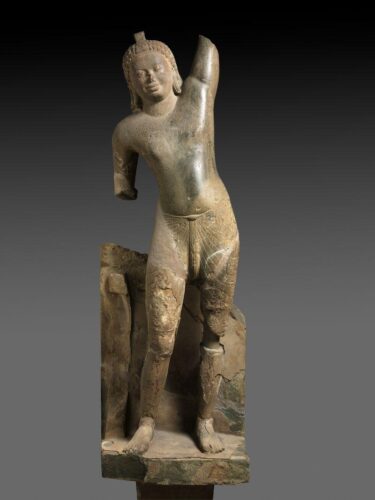 A similar statue, reassembled in Phnom Penh, is displayed along the Cleveland loaned one (on the right):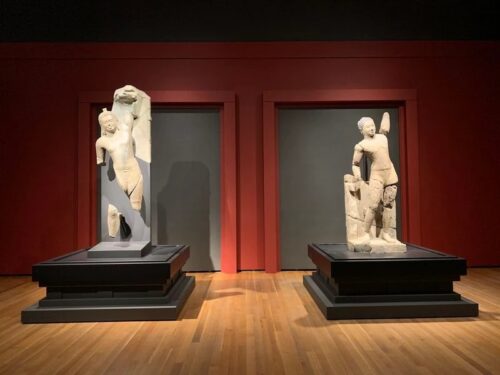 In addition, two monumental sculptures from Phnom Da site depicting the Hindu deities Harihara (on loan from the Musee Guimet in Paris) and Balarama (on loan from the National Museum of Cambodia) are displayed until January 30, 2022.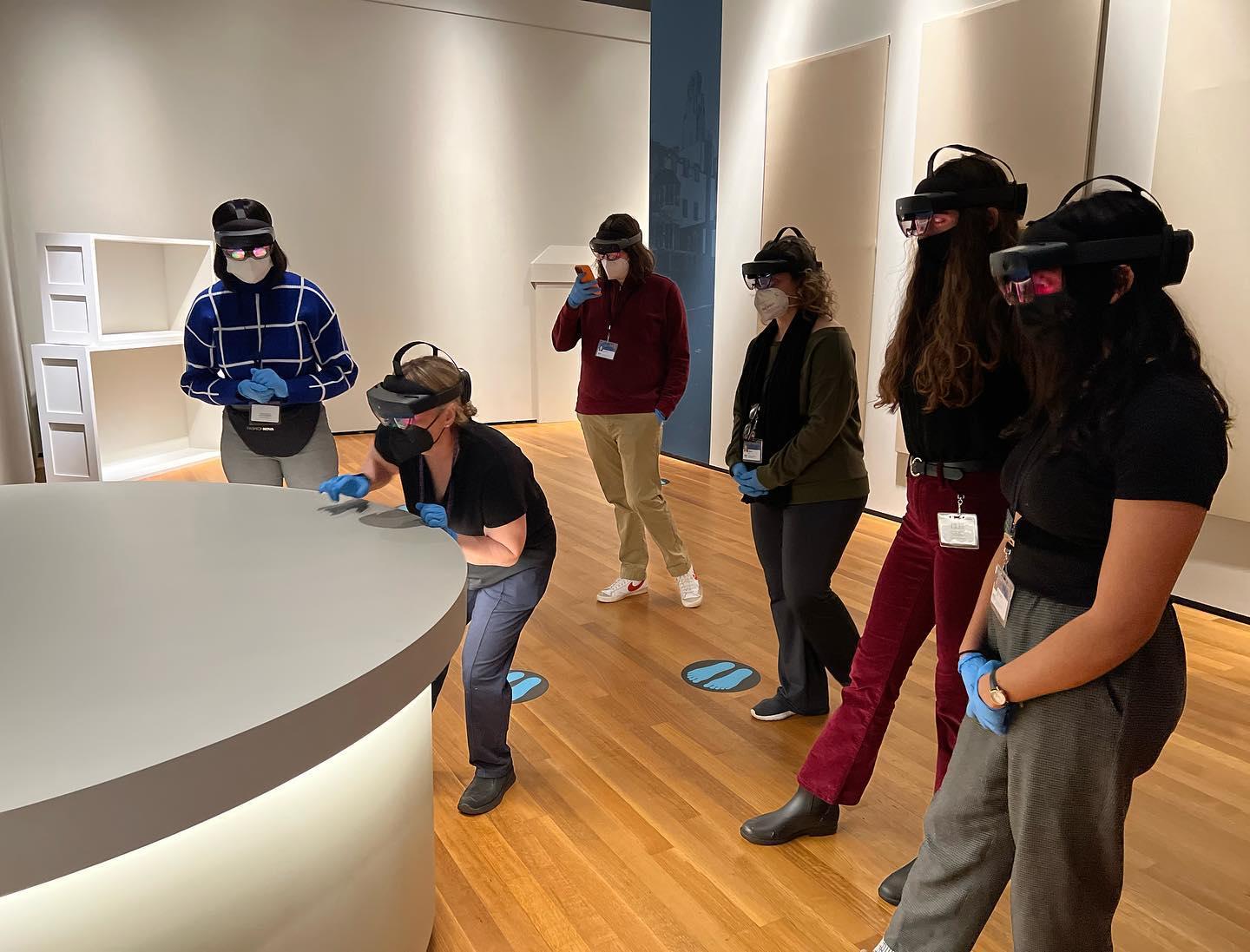 The HoloLens staff at the Cleveland Museum (photo Jane Alexander)
Tags: National Museum of Cambodia, Cleveland, museums, museology, Phnom Da style, Krishna, Khmer sculpture, Pre-Angkorian, Khmer arts, restoration