Cultural Connections amidst Heritage Conundrums
by Senthilpavai Kasannian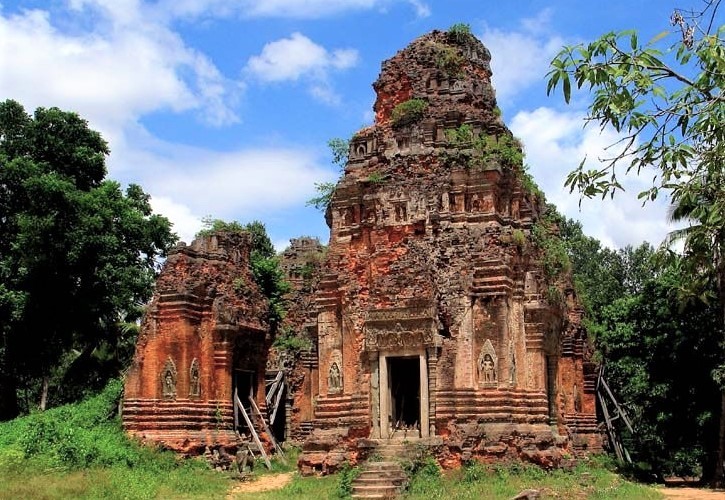 Publication: PhD thesis, Department of Archaelogy, University of Sydney, Australia
Published: 2011
Pages: 328
Language : English
This socio-anthropological survey of several villages in the Lolei and Bakong Temples area (known as the Roluos group) shows the persistence of traditions and cultural practices related to the Angkorean area in modern Cambodia.
In particular, the author details the roles of different spiritual 'mediums' establishing communications between local communities and the spirits inhabiting the temples: achar (intermediary between monks and villagers), t'mop (black magic practicioner), kru (medicine man), rup and memot (inspired person claiming to receive messages from the dead)...
Tags: anthropology, medicine, khmer rituals, Modern Cambodia, Bakong, Roluos
Senthilpavai Kasannian
A heritage professional, Senthilpavai Kasannian is Doctor in Archeological Conservation, University of Sydney.
With a background in Architectural Heritage, Conservation, Cultural Heritage Management and GIS, he was worked many years in India and Australia in a diverse range of projects.

For his PhD thesis, he conducted an extensive field study in the Roluos area (west of Angkor).