Dance and Drama on Cambodian Temples
by Boreth Ly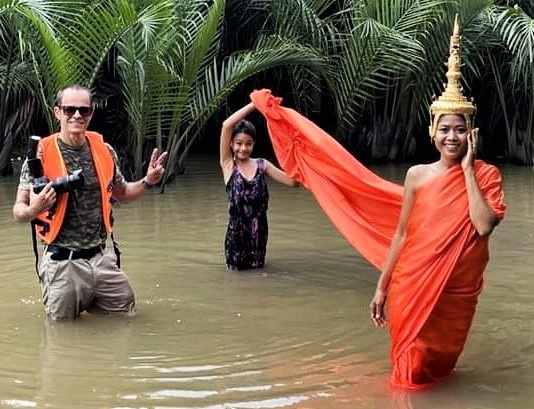 Publication: Asia Society | asiasociety.org
Published: 2022
Pages: 1
Language : English
In preamble to this short essay, the author remarks that "while a Sanskrit dance treatise, the Natyasastra, sheds light on ancient dance in India, no such text has survived in Cambodia. Moreover, ancient inscriptions written in both Sanskrit and Khmer (Cambodian language) on stone stele reveal little about the nuances of ancient dance and drama. We do, however, know that dance, drama, and music were performed as ritual offerings to the gods and ancestors."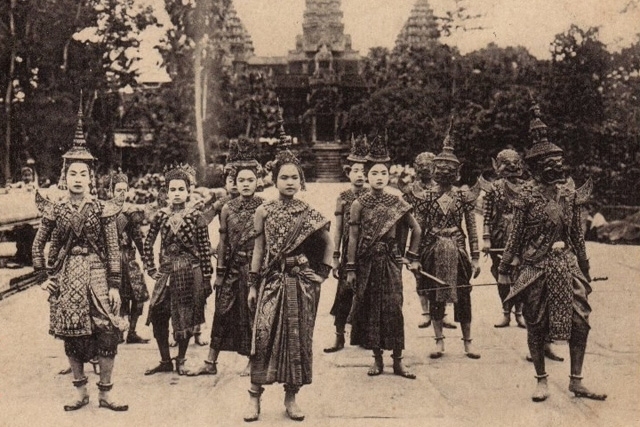 Undated, uncredited yet stunning photograph illustrating the paper.
Tags: dance, apsaras, Khmer dance, music, theater, drama, inscriptions
Boreth Ly
Boreth Ly is Assistant Professor of Southeast Asian Art and Visual Culture at the University of California, Santa Cruz. Born in Cambodia, he was educated in France and the United States. Dr. Ly has conducted field research and traveled extensively in Southeast Asia.
At the University of California at Santa Cruz, he teaches courses on Ancient and Contemporary arts of Southeast Asia and its diaspora.
He has published numerous articles on the visual culture of Southeast Asia and its diaspora, co-edited with Nora Taylor Modern and Contemporary Southeast Asian Art: An Anthology (Ithaca, NY, SEAP, 2012) and more recently Traces of Trauma, Cambodian Visual Culture and National Identity in the Aftermath of Genocide (University of Hawai'i Press, 2020).