Early Mainland Southeast Asian Landscapes in the First Millennium A.D.
by Miriam T. Stark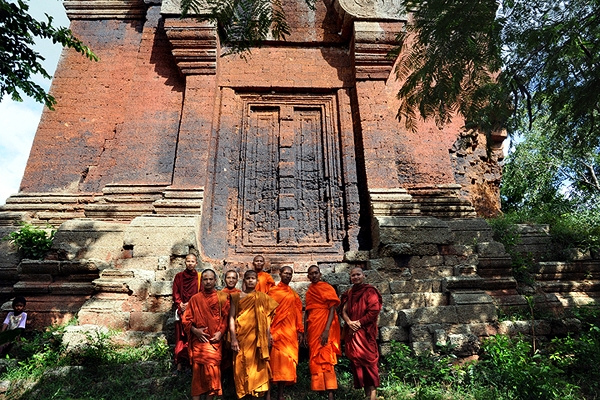 Publication: Annual Review of Anthropology, Vol. 35 (2006), pp. 407-432 | DOI 10.1146/annurev.anthro.35.081705.123157
Published: 2006
Pages: 28
Language : English
What the many ethnicities of mainland Southeast Asia had in common before the emergence of States and Empires? What did they share, or not, between themselves? How were they connected to the outer world? In this clear and informed synthesis, the author puts forward some major patterns in terms of settlements, agricultural and pre-industrial practices, trade and material culture.
Prospective research themes are offered in closing: 'Comparative studies of material culture could inform on the configuration of several interactional networks: within South China Sea communities, between mainland and island Southeast Asian regions, and between mainland Southeast Asia and its neighbors (southern India, southern China). Because art historical traditions have dominated such analyses, interpretations emphasize South Asian influence and the religious/ideological realm; more work is needed on the vernacular world. Documenting material culture homogeneity versus heterogeneity within and across regions and through time also informs on the nature, tempo, and directionality of organizational change versus cultural stasis.'
Tags: Early Southeast Asia, Pre-Angkorian, trade, agriculture, China, India, Indianization
Miriam T. Stark
Professor Miriam T. Stark has worked in Southeast Asian archaeology since 1987 and currently directs field-based archaeological research programs in Cambodia that focus on political economy and state formation.
She is a co-director of the Lower Mekong Archaeological Project and a co-investigator with the Greater Angkor Project and the Khmer Production and Exchange Project.
Since 1995, she has taught in the Department of Anthropology at the University of Hawai'i at Manoa, with specialties in East and Southeast Asian Archaeology and Archaeological Method and Theory.
She also lectured on the AIA's national circuit Cultural Heritage Policy Committee (2013–16 term), focusing on ancient trade networks that linked Southeast Asia to the rest of the Old World, and the origins of Southeast Asian civilizations, with a particular focus on the rise of the Khmer Empire.