Earthenware Ceramic Technologies of Angkor Borei
by Shawn Fehrenbach & Miriam T. Stark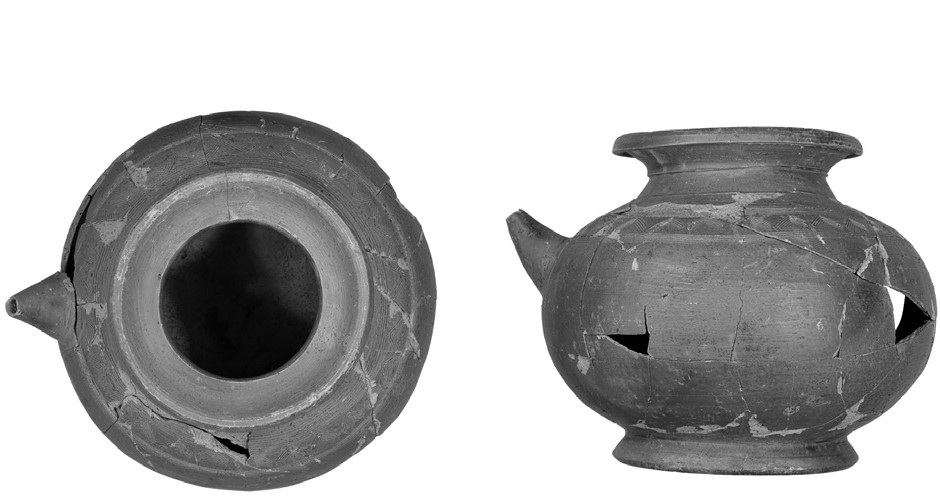 Publication: Udaya, Journal of Khmer Studies, n. 14, pp 109-135
Published: 2019
Pages: 27
Language : English
"Patterning in earthenware ceramics from Cambodia's largest protohistoric settlement, Angkor Borei, enriches our understanding of continuity and change during this millennium-long period of time, 500 BCE to 500 CE," state the authors.
The study describes ceramic wares at Angkor Borei, their interrelationships, and the ways in which they reflect social developments among potting communities.
In closing, the authors note that 'traditions of ceramic technology at Angkor Borei reflect the dynamic social environment of state development in the Mekong Delta. Technical choices in the production of these ceramics were made with pragmatic attention to established conventions, introduced forms, and innovative practices. These choices are nested within and thus reflect dimensions of social complexity. Rather than monolithic trajectories, the social approach to technology adopted here illustrates how the analysis of quotidian artifacts like ceramics reveals nuances of social and political complexity.'
involved in state development across mainland Southeast Asia.
Tags: ceramics, state formation
Shawn Fehrenbach
A graduate from Kentucky University and University of Hawaii at Manoa, Shawn Fehrenbach is an archeologist specialized in ceramics.
She currently leads PaleoWest, a US firm for high-quality solutions-oriented archaeological consulting services.
Miriam T. Stark
Professor Miriam T. Stark has worked in Southeast Asian archaeology since 1987 and currently directs field-based archaeological research programs in Cambodia that focus on political economy and state formation.
She is a co-director of the Lower Mekong Archaeological Project and a co-investigator with the Greater Angkor Project and the Khmer Production and Exchange Project.
Since 1995, she has taught in the Department of Anthropology at the University of Hawai'i at Manoa, with specialties in East and Southeast Asian Archaeology and Archaeological Method and Theory.
She also lectured on the AIA's national circuit Cultural Heritage Policy Committee (2013–16 term), focusing on ancient trade networks that linked Southeast Asia to the rest of the Old World, and the origins of Southeast Asian civilizations, with a particular focus on the rise of the Khmer Empire.