Facts and Fiction: The Myth of Suvaṇṇabhūmi Through the Thai and Burmese Looking Glass
by Nicolas Revire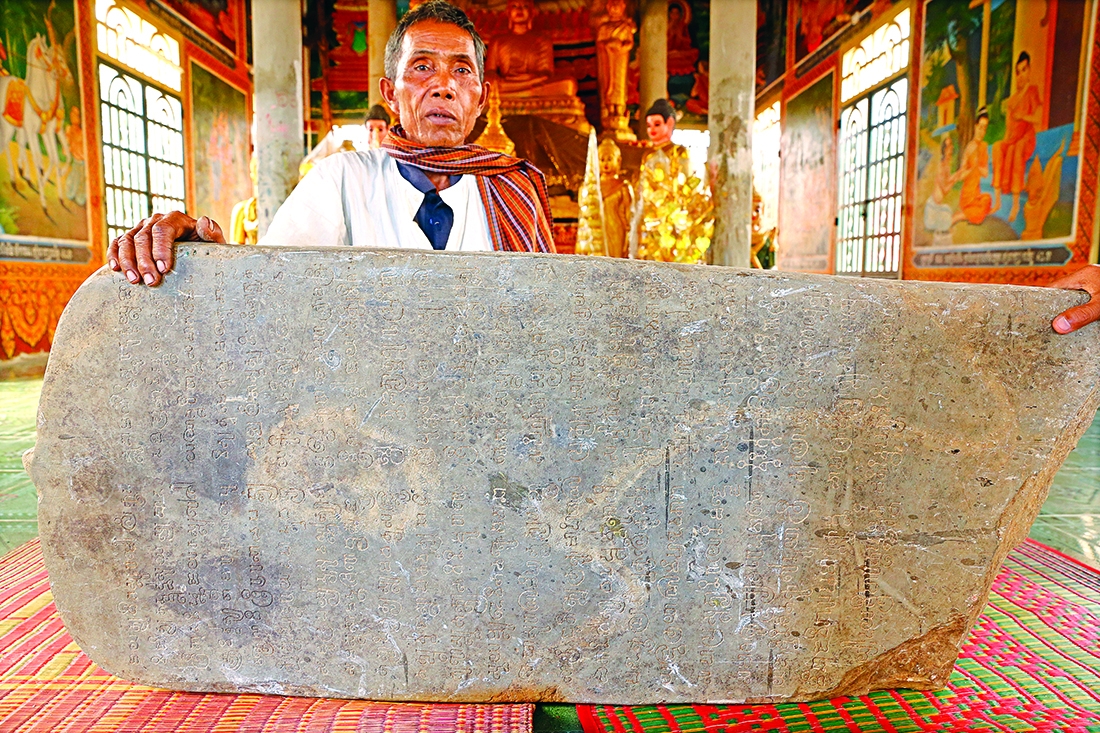 Publication: TRaNS Trans –Regional and –National Studies of Southeast Asia, Vol. 6, No. 2, pp 167–205 | Institute for East Asian Studies, Sogang University 2018 | doi:10.1017/trn.2018.8
Published: July 2018
Pages: 37
Language : English
This fascinating exploration of the spatial and mental expansion of the "Land of Gold" myth in Southeast Asia takes us along the quest for Suvannaphumi, the "Asian Eldorado" as it has been summarily represented. Back to the Mahaniddesa verse "they set sail in the ocean…going to Suvaṇṇabhūmi" (nāvāya mahāsamuddaṃ pakkhandati […] suvaṇṇabhūmiṃ gacchati, in Pali), the author focuses his research on scriptuary traditions, in particular in Lower Burma and central Thailand, Mon countries.
Demonstrating that the legendary realm of Suvannabhumi was in fact a "directional indication" pointing to the faraway lands east of the Gulf of Bengal, the author discusses the discovery in December 2017 by Dr Vong Sotheara (Royal University of Phnom Penh) of a Pre-Angkorian stone inscription in the Province of Kampong Speu, Baset District, which the latter "tentatively dated to 633 AD. According to him, the inscription would shed light on the location of the fabled realm and "prove that Suvarṇabhūmi was the Khmer Empire"." While this would be the earliest occurence of 'Suvarṇabhūmi' in South and Southeast Asian epigraphy known to date, this conclusion is, for the author, another fictional interpretation of the mystical quest for a faraway 'golden land".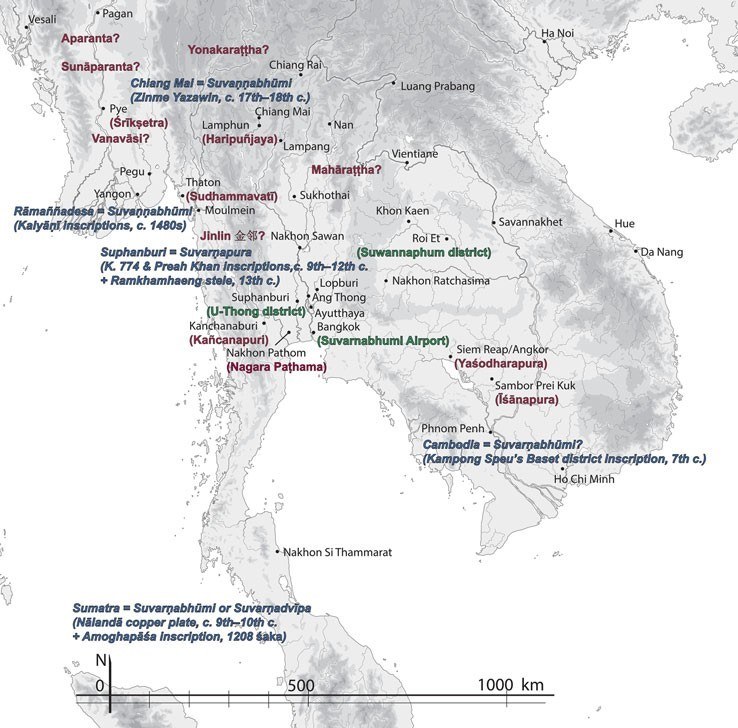 The numerous locations referring to the Golden Land (map by Nicolas Revire)
Read Rinith Taing's report on the discovery of the stone tablet found in Baset, Cambodia.
Photo by Pha Lina (Phnom Penh Post)
Tags: maritime routes, legends, Dvaravati, Burma, Indian influences, Mon
Nicolas Revire
A specialist in Southeast Asian Buddhism, Early Art and Archaelogy studies, Nicolas Revire is a lecturer at the Faculty of Liberal Arts, Thammasat University, Thailand, and a guest lecturer at Mahachulalongkorn Buddhist University, Bangkok.
With a research focus on Buddhist iconography and Dvāravatī, Nicolas Revire has contributed several articles and reviews in the Journal of the Siam Society and other academic publications, and translated numerous scholarly publications from Thai and English into French.
He authored (with Stephen A. Murphy) Before Siam: Essays in Art and Archaeology (2014).