Khmer Ceramics Represented on the Bayon and Banteay Chhmar
by Aedeen Cremin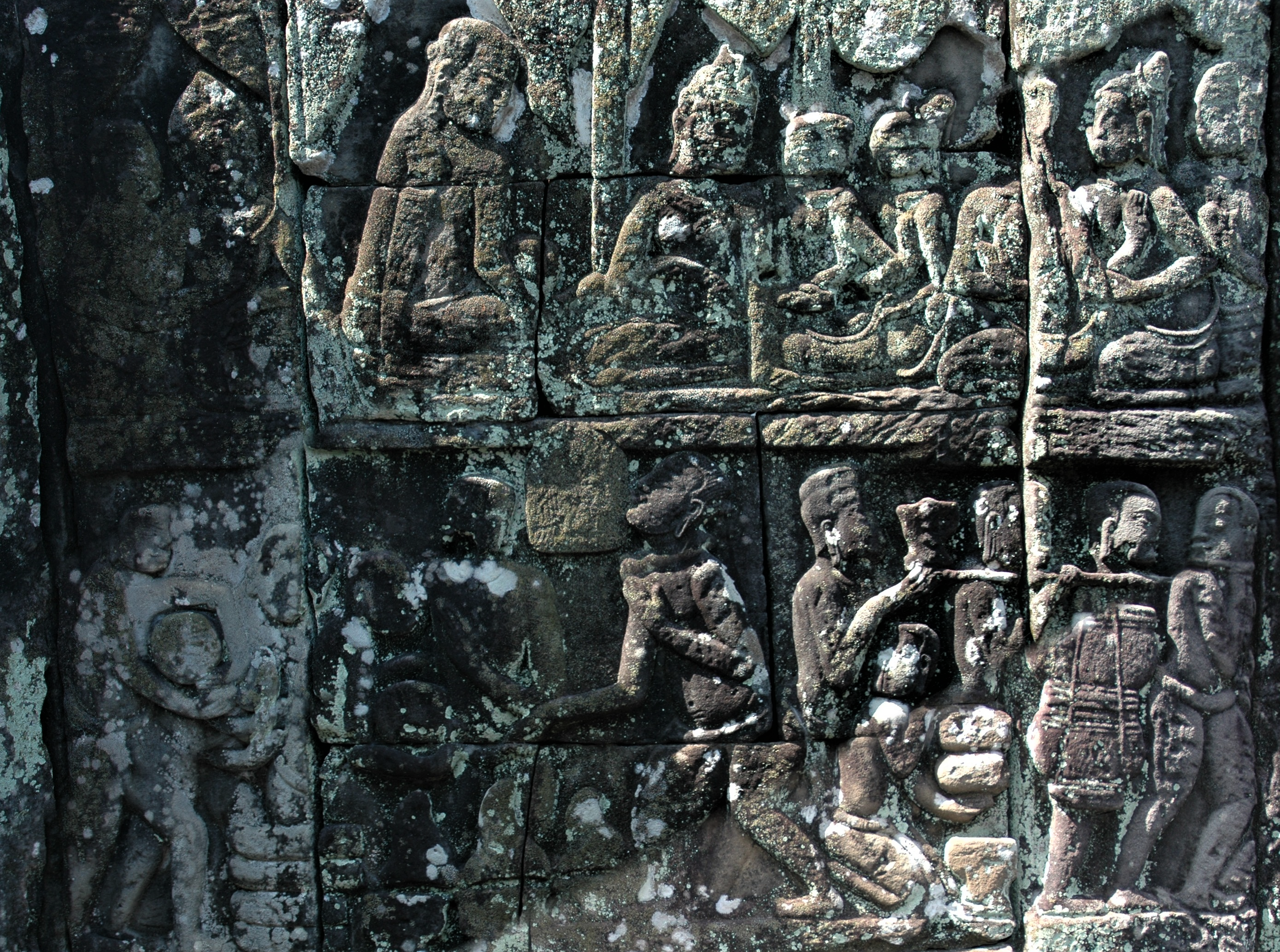 Publication: From 'Image and Reality', in Australasian Historical Archaeology 27, pp 79–86 (modified by the author)
Published: 2009
Pages: 12
Language : English
From the conclusion: "Cceramics contribute to Khmer studies in many ways, of which this paper briefly considers two. The first is the realistic depiction of contemporary ceramics on the Bayon temple: it is suggested that realism was intended to reinforce the message that the king was all-seeing and intimately concerned with the life of his subjects. The second is the import of Chinese ceramics: it is suggested that these may be part of a far more significant trade in horses which has left no traces other than depictions on temple relief."
Main photo: A ceramic manufacture depicted in one of the Bayon's outer gallery freezes (by Luke Benbow, 2008)
Tags: ceramics, bas-reliefs, Indianization, Chinese trade
Aedeen Cremin
Born in Ireland, active in Celtic studies, Aedeen Cremin moved to Australia in the 1970s where she lectured in architecture at University of Sydney and Canberra.
With degrees from Universities of Ireland, Strasbourg and Sydney, she specialized in landscape archaeology, especially in North Portugal (The Vinhais Survey) and in Australia's industrial heritage (mining and metallurgy). Since retiring to Canberra she has taught archaeology at the ANU and world history at the University of Canberra.
She is currently an associate researcher with the Greater Angkor Project in Cambodia.