Lokhon Khol and Agrarian Rituals
by Sara Sem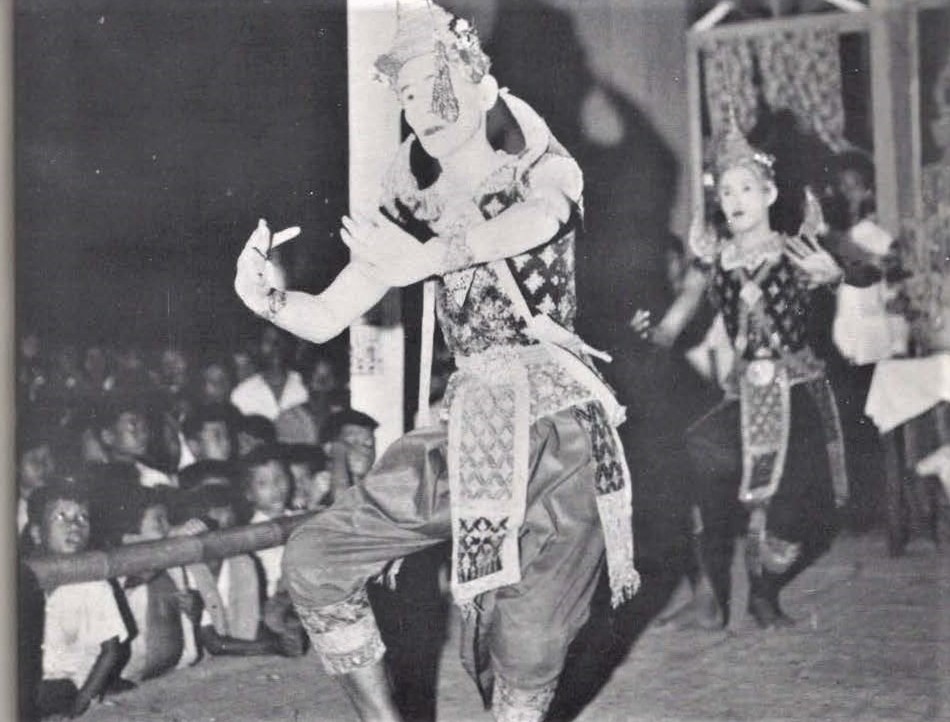 Publication: « Lokhon khol au village de Vat-Svay-Andet, son rôle dans les rites agraires », Annales de l'Université Royale des Beaux Arts, Phnom Penh, pp. 157-187 (courtesy of Mrs. Suppya Nut)
Published: 1967
Pages: 22
Language : French
This case study in lokhon khol ("dance of the monkeys", theatre dance still popular in Cambodia) was conducted in the village of Vat Svay Andet, Kandal Province. Based on Reamker stories and allegories, lokhon khol performances were favored by Cambodian Kings since Ang Duong, yet their origins are definitely rural, with constant references to local animist spirits revered by villagers.
The author shows how these dance dramas, involving only men on stage, are supervised by three rup (mediums, dance masters) and centered on invoking the spirits for rain after the Khmer New Year, in April. The recitative of each performance is inspired by legends and adaptations from the Reamker (the Khmer Ramayana) compiled on kraing (rice paper manuscripts) stored at the local pagoda.
While deities from the Indian mythology are much present in the songs, a hierarchy of major and minor spirits is also invoked. The author offers a (French) translation of large parts of the recitative completing the dance itself.
The study defines three registers in recitative-singing: cheng cha (ចែង បា, short description of a character or event), peak pol (ពាក្យពោល, literally "sung words") and peak phdam moeurng (ពាក្យផ្ដាំមឿង, more emphatic cantilation expressing sorrow at the departure or death of a character).
(Photo by Jacques Brunet)
Tags: dance, animism, agriculture, Reamker, lakhon khol
Sara Sem
SEM Sara was a doctoral student at Phnom Penh Royal University of Fine Arts (RUFA) in the 1960s. He went missing during the Khmer Rouge period.