Preliminary Investigation of Iron Production at Preah Khan of Kompong Svay
by Mitch Hendrickson & Kaseka Phon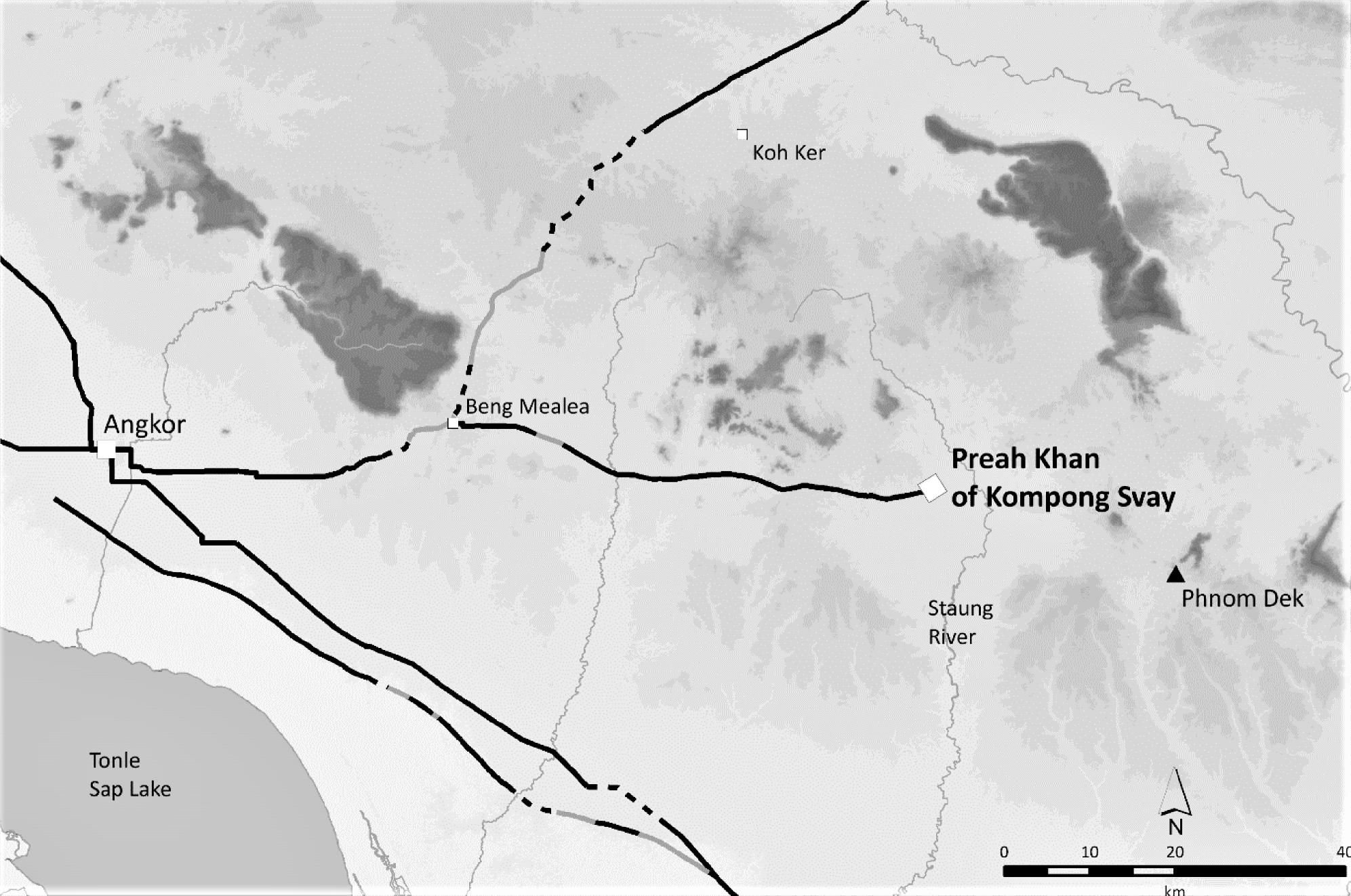 Publication: JOURNAL OF INDO-PACIFIC ARCHAEOLOGY, 42: 32-42.
Published: 2018
Pages: 10
Language : English
"Boasting the largest enclosure complex in mainland Southeast Asia (23 km2), Preah Khan of Kompong Svay is the only known Khmer settlement to contain evidence of intensive industrial activities, specifically the smelting of iron," indicate the authors.
"Multiple radiocarbon dates indicate that the smelting activities took place in the early 15th century during the time of Angkor's ultimate collapse as the political centre of the Khmer world. This indicates a re-use of spaces by iron workers after the primary occupation of Preah Khan between the 11th and 13th centuries."
The research was co-authored by Mitch Hendrickson (Department of Anthropology, University of Illinois at Chicago), T. O. Pryce (UMR7055 Prétech & UMR 3685 NIMBE, French National Centre for Scientific Research), Till Sonnemann (Institute for Archaeology, Heritage Sciences and Art History, Otto-Friedrich-University of Bamberg), Kaseka Phon (Royal Academy of Cambodia), Quan Hua (Institute for Environmental Research, Australian Nuclear Science and Technology Organisation) and Chan Sovichetra (Department of Land Management Urban Planning Construction and Cadastral of Cambodia).
Tags: industries, iron, INDAP, Eastern Route, decline and fall, Preah Khan (Kompong Svay)
Mitch Hendrickson
Associate Professor at the UIC-Department of Anthropology (Chicago, USA), researcher at the Department of Archaeology, University of Sydney, Australia, Mitch Hendrickson is a landscape archeologist active on various Angkorean sites.
He is the Director of Industries of Angkor Project, Co-Director of the Two Buddhist Towers Project and the Iron and Angkor Project.
Kaseka Phon
Kaseka Phon is the Director of the Institute of Humanities at the Royal University of Cambodia.
He has been actively involved in archeological research on Angkorean sites, taking part in the Industries of Angkor Project (INDAP). His unpublished MA Thesis (Phnom Penh, 2002) considered the Ancient Kiln Site at Cheung Ek.