Roads to and from Angkor
by Mitch Hendrickson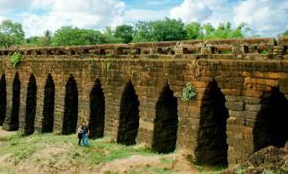 Publication: Antiquity 84
Author: Mitch Hendrickson
Pages: 16
Language : English
Pioneer academic work on the ¨Historic Routes to Angkor¨
Even before the LIDAR campaigns showed the extent of the Angkorian urban and communication network, archeologists have traced the main routes to and from the Khmer Empire nucleus.
This research is now extended to the regional level with joint efforts from Thailand under the coordination of archeologist Im Sokhrithy at Apsara Authority. See here for updated news.
(Photo GreenEraTravel)
Tags: roads, routes, communications, Khmer Empire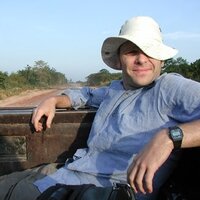 Mitch Hendrickson
Associate Professor at the UIC-Department of Anthropology (Chicago, USA), researcher at the Department of Archaeology, University of Sydney, Australia, Mitch Hendrickson is a landscape archeologist active on various Angkorean sites.
He is the Director of Industries of Angkor Project, Co-Director of the Two Buddhist Towers Project and the Iron and Angkor Project.