Stones to Angkor
by Collective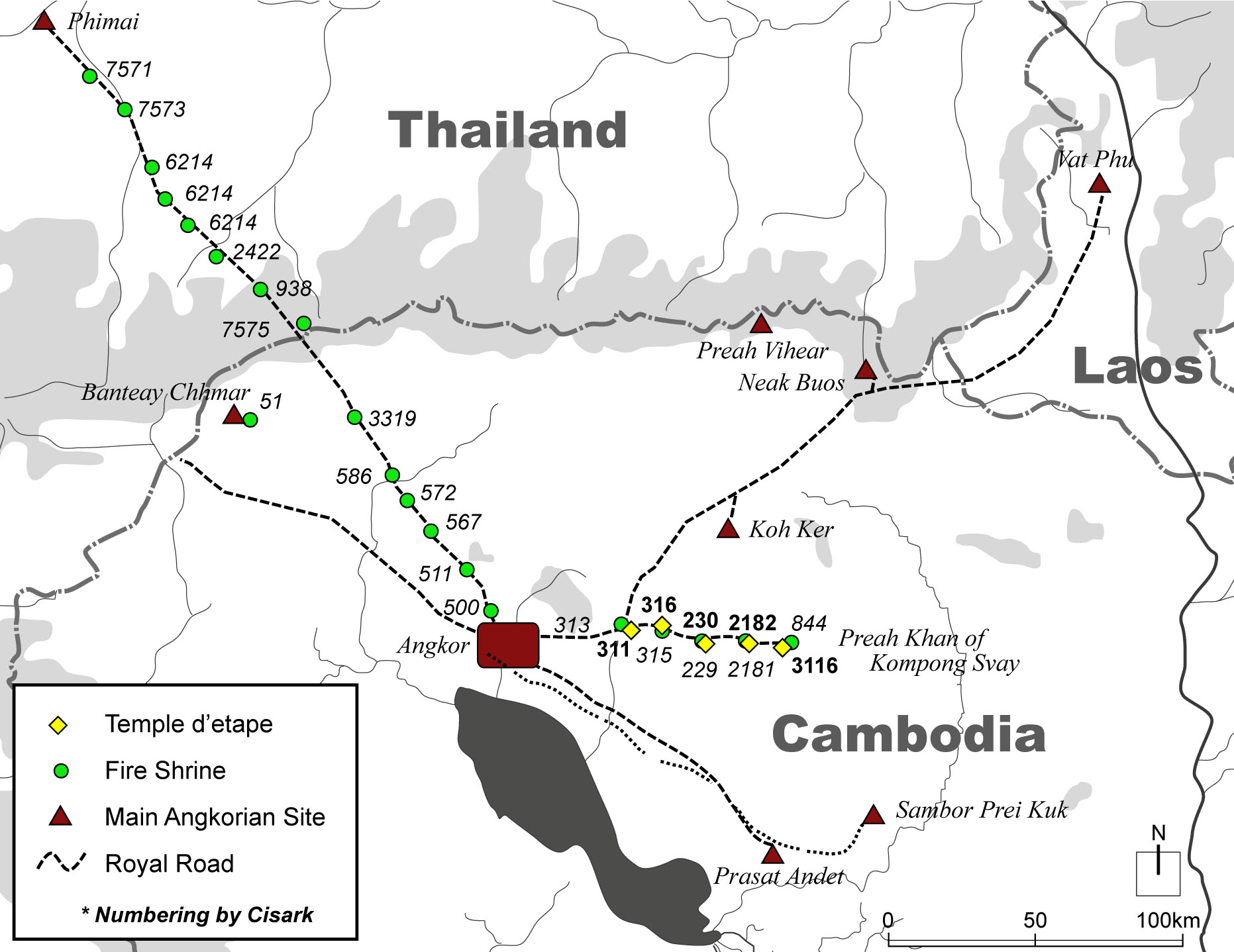 Publication: Archaeological Discovery, Vol.1, No.2, 37-48
Published: 2013
Pages: 12
Language : English
Where did the stones used for the buildings of many Angkorian structures come from? The Phnom Kulen mountains, mostly, according to this thorough study based on "magnetic susceptibility"measurements. (Magnetism is a useful tool to assess density and other characteristics of stones).
This highly technical essay establishes that there were two main sources for stone providing, two main "Royal Roads" along which stone blocks were carried before carving and assembling: the Northwest road leading to regional quarries and up to Phimai (nowadays in modern Thailand), and the Eastern road leading to the Kulen mountainous formations. 
Authors: Etsuo Uchida, Department of Resources and Environmental Engineering, Waseda University, Tokyo ; Ichita Shimoda, World Heritage Studies, Graduate School of Comprehensive Human Sciences, University of Tsukuba, Ibaraki ; Mariko Shimoda, Department of Architecture, Faculty of Science and Engineering, Waseda University, Tokyo (Japan).
Tags: archaeology, architecture, sandstone, roads, building techniques