Tantric Buddhism at Angkor Thom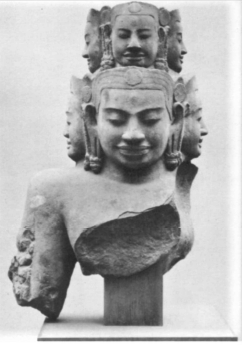 by Hiram W. Woodward Jr.
Publication: Ars Orientalis, Vol. 12, pp. 57-67 | Freer Gallery of Art, The Smithsonian Institution and Department of theHistory of Art, University of Michigan
Language : English
1981 - 15 pages
In preamble: 'The early 1190s was probably the period in which the cult of Lokesvara or Avalokitesvara held sway at Angkor. Before its rise, as George Coedes made clear some years ago, the central element of Jayavarman VII's Buddhism lay in the worship of a triad consisting of Lokesvara, the Buddha, and Prajnaparamita. This triad is found on both a tiny scale and on a grand one-in the temples built by Jayavarman, namely: Preah Khan, the Bayon, T'a Prohm.'
Going back to the different interpretations put forward by major French archaeologists (in particular Jean Boisselier and Philippe Stern), the author summarizes his own outlook on 12th century Angkorean religious beliefs, asserting that 'the identification of the faces on the Bayon towers [points to] the Buddha Vajrasattva. If there is a spiritual path to the Naga-protected Buddha that originally sat in the central sanctuary, there is also a path away from it, and the relationship between the principal image and the faces on the towers is most easily understood from the latter point of view. Structurally considered, the faces on the towers must somehow be tinged with the protective and martial qualities of the guardians and lords of the directions of space that stood in the same place on earlier towers. The central Buddha, therefore, has projections or manifestations with something of a fierce quality.'
Photo: Hevajra bust, New York, Metropolitan Museum of Art, Fletcher Fund, 1935.
About the Author
Hiram W. Woodward Jr.
A leading expert in Thai, Burmese and Khmer Arts history, Hiram W. Woodward Jr., "Woody", (b. Baltimore, Md., USA) fostered one of the main Asian art collections worldwide when he was Curator of The Walters Arts Museum, 1986-2003.
After studying in the US (Harvard College), London and Bangkok -- he had served inPeace Corps in Thailand 1963-1966 --, he taught History of Art at University of Michigan, Ann Arbor, from 1972 until the late 1980s.
In 2013, a chair holding his name (The Hiram W. Woodward Jr.) was founded at SOAS (School of Oriental and African Studies), University of London. His abundant bibliography (see here) remains an ongoing reference for scholars and art lovers worldwide.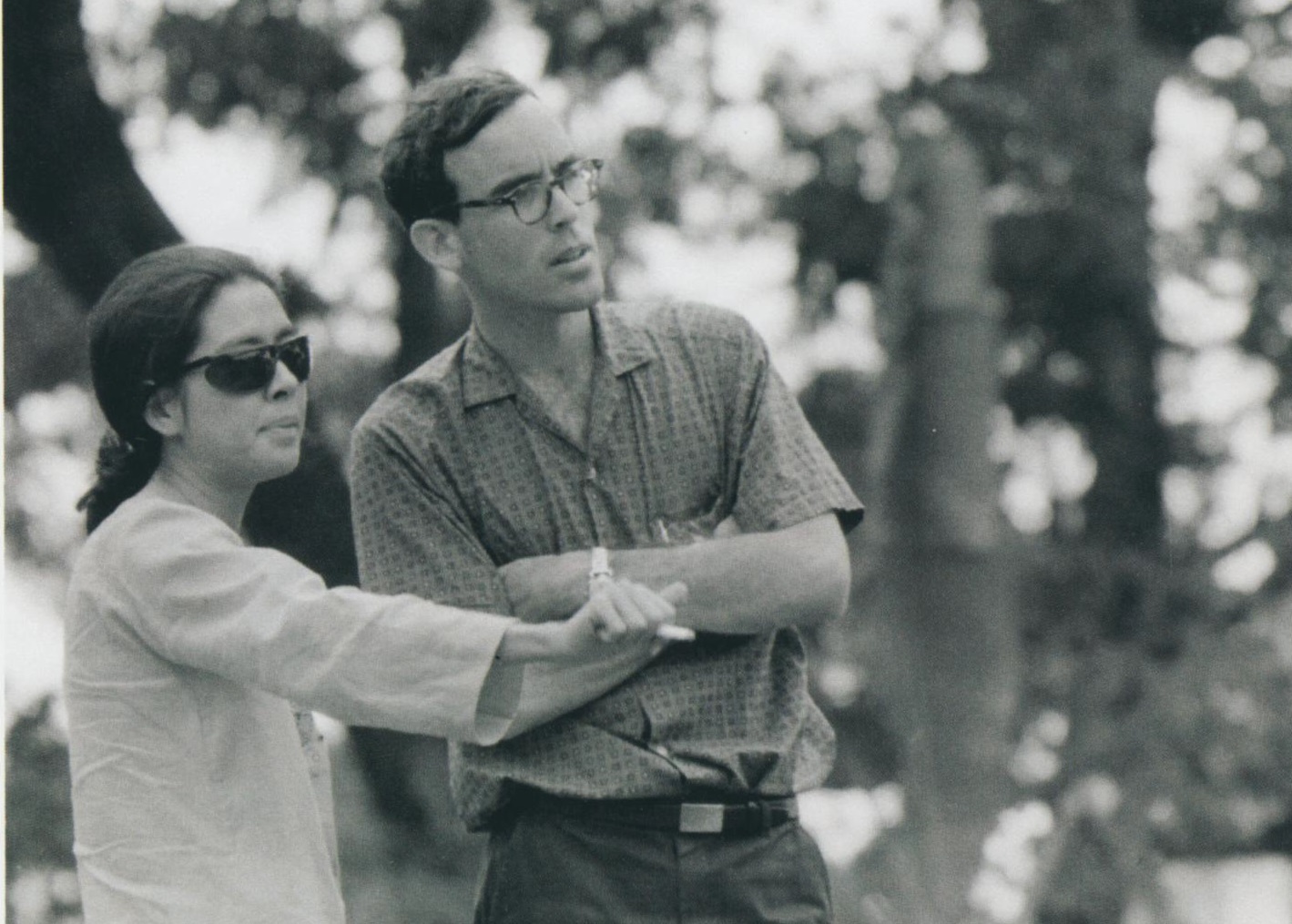 Photo: with Nisa Sheanakul circa 1965, while he was an English teacher at the Faculty of Archaeology, Silpakorn University, Bangkok (The Walters Art Museum).