Tantric Buddhism in Phimai: A New Reading of its Iconographic Message
by Pia Conti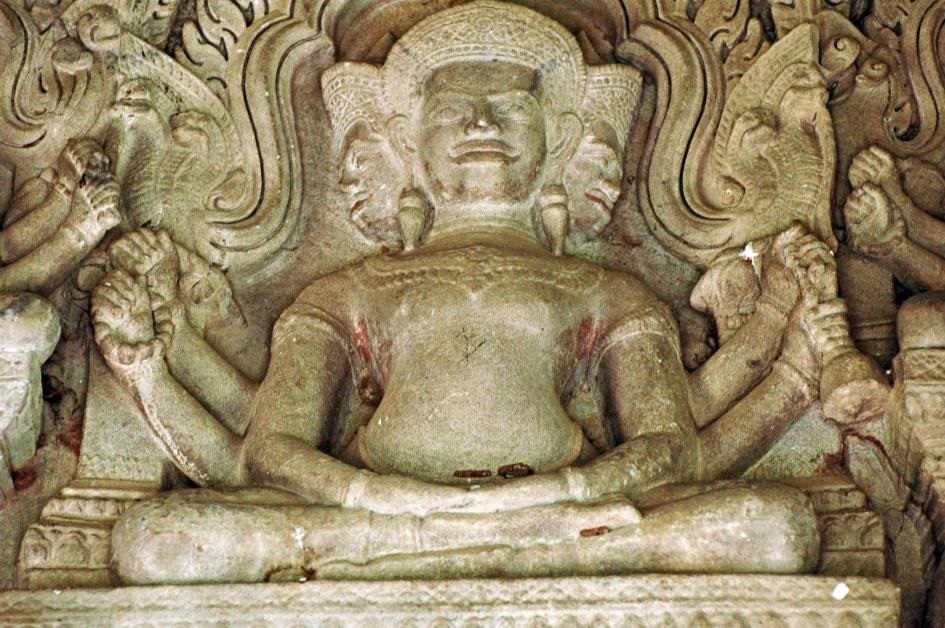 Publication: Author's publication
Published: 2007
Pages: 33
Language : English
While several researchers have argued that Tantric Buddhism, and the Hevajra worshipping in particular, originated on the Khorat Plateau before spreading to the Angkorean area during the reign of Jayavarman VII, the author attempts to show a much less linear and more complex relation between rituals in practice in Northern Thailand and at the core of the Khmer Empire.
Based on new iconographic studies, and on the translation from Sanskrit of the important Sap Bak Inscription (K.1158), the author argues that Tantric Buddhism and its particular cults developed around the same period in various parts of South East Asia, with different emphasis on particular aspects of the Tantric cosmogony.
Writes the author: "The beautifully carved sandstone temple at Phimai on the Khorat Plateau is the first tantric Buddhist sanctuary built on a royal scale in the ancient Khmer empire. It was built between 1080 and 1108 CE in the reign of Jayavarman VI (r. 1080-1107 CE) who founded the Mahīdharapura dynasty that took Angkor to its apogee of power in the twelfth century. Jayavarman VI was crowned in Angkor, but he did not build a state temple there. The great work of sacred architecture of his reign was Phimai with its powerful new message from the gods of tantric Buddhism. Phimai is the only major temple in the Khmer empire to be adorned with tantric Buddhist imagery before Jayavarman VII (r. 1181/2-1216 CE) made tantric Buddhism the "state religion" in Angkor at the end of the twelfth century."
Photo: Aksobhya statue at Prasat Phimai (Pia Conti' s photo)
Tags: Tantric Buddhism, hevajra, Jayavarman VI, Jayavarman VII, Phimai, Siam
Pia Conti
Pia Conti is an independent researcher in Indic Ancient History, associated to SOAS University of London. She specializes in Tantric Buddhism, from the Indian peninsula to its variations across South East Asia.
After graduating at University of Zurich and joining the English Department as a wissenschaftliche Assistentin, she was involved in several archaeological projects across Thailand and Cambodia.