The Archaeology of Bengal: Trading Networks, Cultural Identities
by Himanshu Prabha Ray
How the emergence of an 'Indic cultural sphere' can be traced across the Indian Ocean.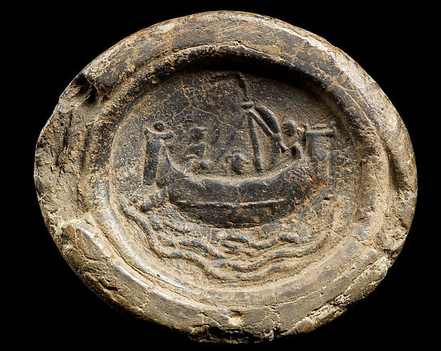 Publication: JESHO 49,1. Koninklijke Brill NV, Leiden.
Published: 2006
Author: Himanshu Prabha Ray
Pages: 28
Language : English
The literature on the Bay of Bengal network and the cultural exchanges between the Indian subcontinent and Southeast Asia is constantly expanding. In this 2006 paper, respected scholar Himanshu Prabha Ray synthetized what archaelogy tells us on the matter.
In the light of archaeological finds throughout the Bengal region, we can reach a better understanding of the development of temple-based economic systems, religious syncretism and the exchange of know-how in the whole area, thus more accurately envisioning what was the cultural and economic context of the Angkorean civilization. For instance:
The ship symbol: 'A symbol widely distributed in the Indian Ocean region is the ship symbol, which occurs around the 1st-2nd centuries AD on punch-marked, cast copper and Satavahana coins, terracotta sealings and as graffiti from deltaic Bengal and the Andhra coast. Other examples of the use of the ship-symbol on pottery and coins are known from Sri Lanka and south Thailand. A stone seal from Nakhorn Pathom depicts a two-masted ship identified as a Southeast Asian vessel with outrigger.'
Rice: "It is seldom recognised that Asian rice is typically grown in two
contrasting situations, viz. in intensively cultivated lowland fields and secondly in upland areas as a part of a shifting agricultural regime. Archaeological excavations in the last few decades have established the presence of well-established village cultures based on the cultivation of two crops a year by rotation method in the Ganga basin as early as 2000 BC in Bihar. Rice cultivation is attested to at sites such as Pandu Rajar Dhibi dated from 1100 to 700 BC in the Ajay valley and Mahishdal in Birbhum district.''
The 'Indic cultural sphere': 'The shared culture that extended across not only South Asia, but also the Indian Ocean was part of a literate tradition, which was by no means controlled by the ruler or the brahmana, but included Buddhist and Jaina monks, navigators and trading and crafts groups. It is important to appreciate that this shared culture was far from homogenous and instead incorporated affiliation to a diversity of faiths and belief systems. Rather than being subsumed under the hegemonic Sanskritic tradition propagated by the brahmanas, these religious traditions continued to co-exist. The larger issue that this paper endorses is an active involvement between Archaeology and History, rather than a continuation of existing trends of viewing archaeology as filling in details of material culture to support socio-economic formulations of Ancient Indian History. Religious centres and shrines catered not only to kings and rulers in their quest for power, but existed on account of their ability to forge links with a variety of communities. These religious shrines drew from developments in philosophical thought, but also created space for interaction with their diverse human environment. Archaeological studies of sacred landscapes help locate these wider networks over time and contribute in resolving issues related to structures of society and the means through which communities in the past constructed cultural identities.'
Photo: A clay seal depicting a ship at sea, 4th-5th century, found at Nakhon Pathom (Metmuseum through Dvaravati Thailand).
Tags: Bengal, Bay of Bengal, maritime trade, Indic influences, cultural exchanges, rice, syncretism, ships, boats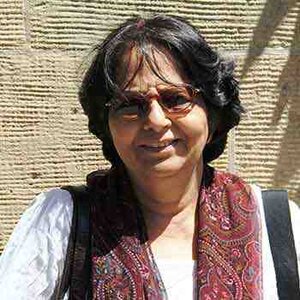 Himanshu Prabha Ray
Prof. Himanshu Prabha Ray (15 Aug. 1947) is an Indian Sanskrit scholar, historian, and archaeologist focusing on maritime history and archaeology. A recipient of the Anneliese Maier research award of the Humboldt Foundation for collaborative research and an Honorary Professor of the Distant Worlds Programme, Ludwig Maximilian University in Munich, Germany, she was also a professor in the Centre for Historical Studies at Jawaharlal Nehru University, New Delhi, India.
Until 2015, she was the Chairperson of the National Monuments Authority, under the government of India. In her recent project focusing on Indian coastal belt from Goa to Mangalore, she intends to study the history of the sea through the historical monuments dated back to European time. Himanshi Prabha Ray has published numerous books and essays on Indian and regional maritime trade and exchanges, including Archeology of Seafaring : The Indian Ocean in the Ancient Period (Pragati Publications, 2002) and Coastal Shrines and Transnational Maritime Networks across India and Southeast Asia (Routledge India, 2021). She is the editor of the Routledge series of books Archaeology and Religion in South Asia.