The Hydraulic System of Banteay Chhmar
by Damian Evans & John Sanday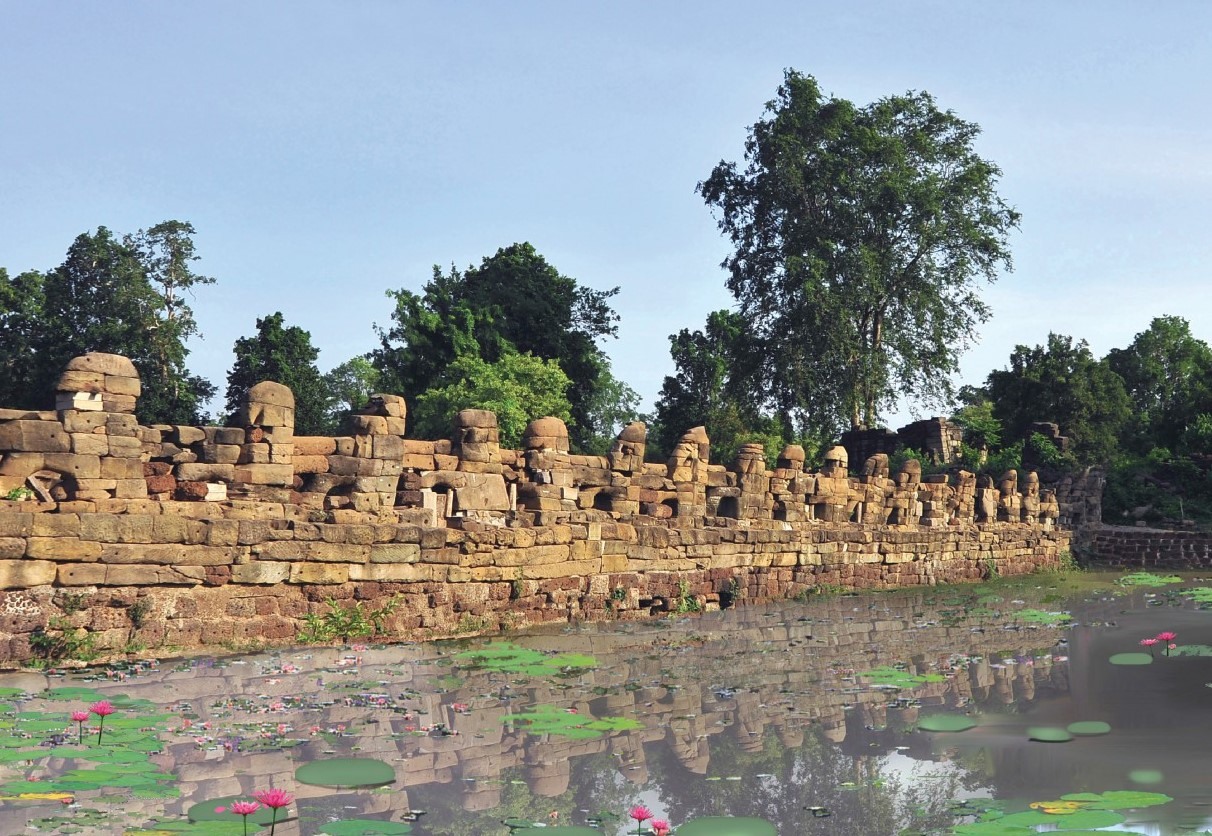 Publication: GHF Technical Report
Published: January 2011
Pages: 43
Language : English
How deforestation and kassava extensive culture have destabilized the Banteay Chhmar water system, an intricate network that had worked for more than 800 years.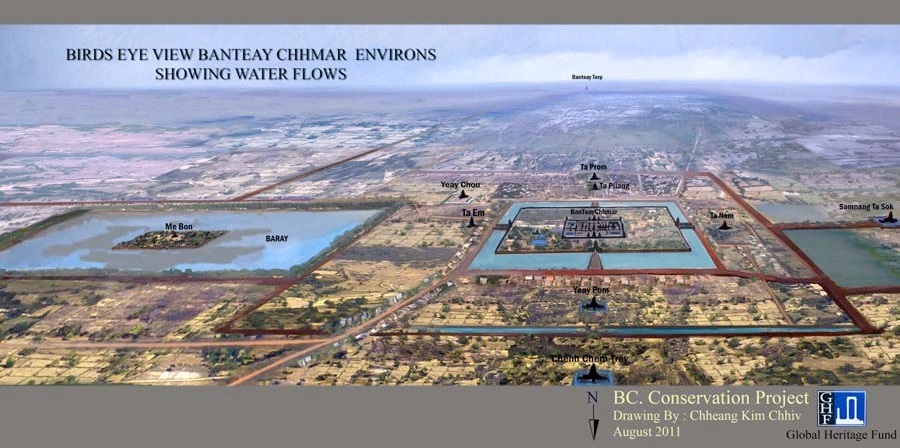 Map established by the Cambodian Ministry of Culture and Fine Arts: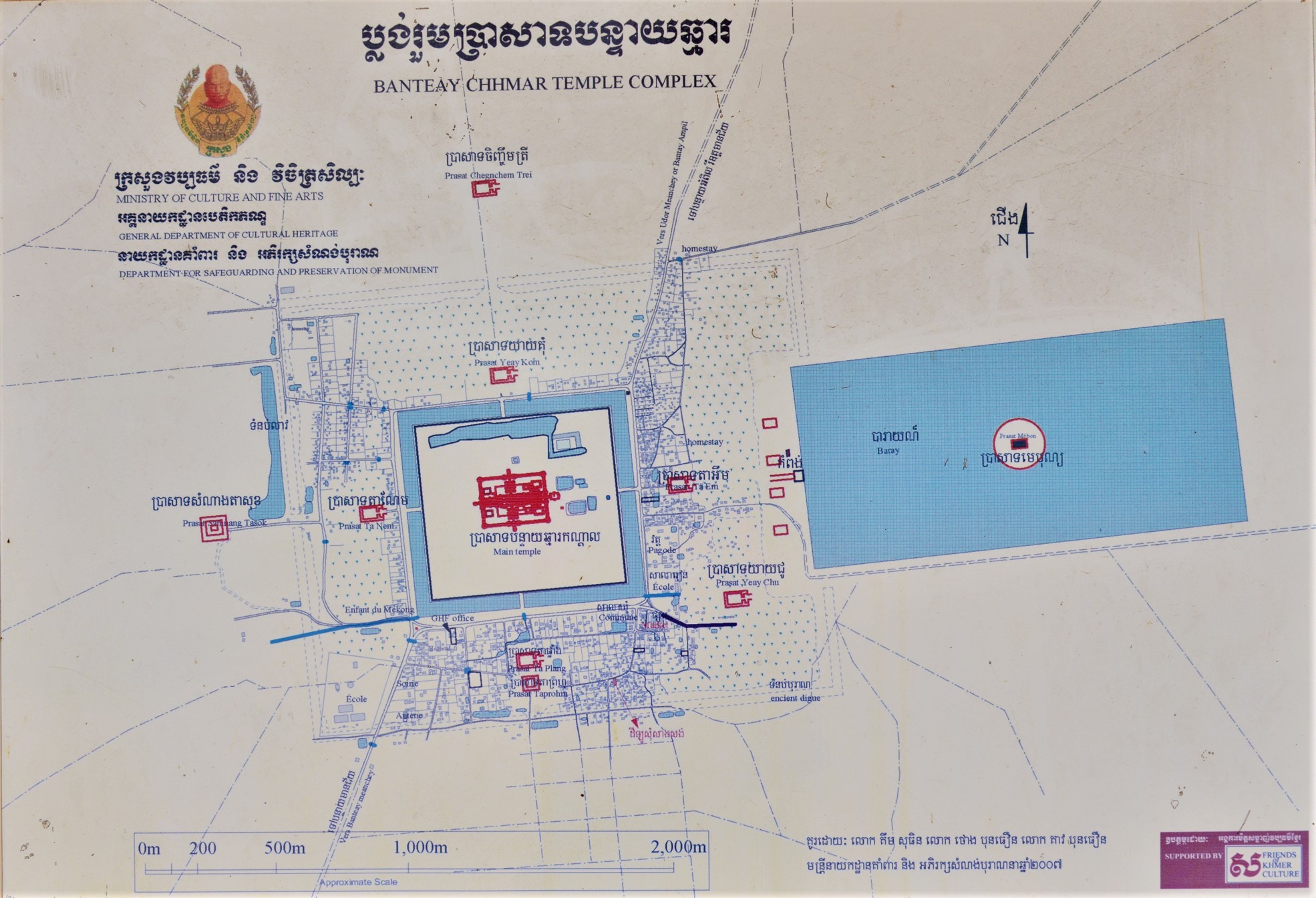 Tags: water, hydraulic systems, baray, Banteay Chhmar
Damian Evans
A Canadian-Australian researcher, Damian Evans focuses on archaeological landscapes in mainland Southeast Asia, in particular those of the Khmer Empire. 
He specialized in using advanced remote sensing technologies such as airborne laser scanning (or "LIDAR") to uncover, map and analyse the urban and agricultural networks that stretched between, and beyond, great temple complexes such as Angkor in Cambodia.
Fellow researcher with the University of Sydney, then the Institut Francais d'Etudes Asiatiques, has published several essays on Angkorian archaelogy and mapping. 
John Sanday
British architect and conservationist John Sanday has been associated to many Global Heritage Fund projects, especially in Nepal and Cambodia.
He became Asia Field Director for the GHF in 2007.