The Lost Horoscope of Cambodia's Astrologers
by François Bizot
The long tradition of Khmer divination studied in detail by a famous anthropologist.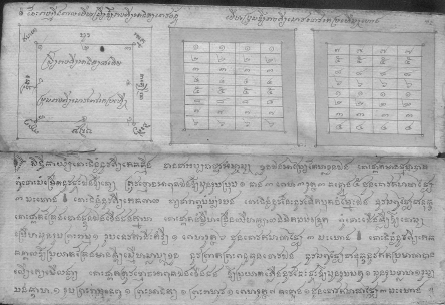 Publication: Extreme Orient Extreme Occident, n 35, Presses Universitaires de Vincennes
Published: 2013
Author: François Bizot
Pages: 29
Language : French
With a lunar-solar calendar, and astrological concepts derivated from pre-Angkorian civilizations, Hindic influences and the Reamker (Khmer Ramayana) cosmology, the Cambodian way of computing time periods and predicting future is a highly elaborated one.
In 1975, the author had protected five manuscripts from the Khmer Rouge devastation, divinatory manuals written on local paper (kramn) and aimed at clairvoyant masters. He offers here a translation (in French) and all necessary explanations.
Original title: L'horoscope perdu des astrologues cambodgiens.
(Photo: divinatory chart, manus.TK-480, folio A23, by Francois Bizot)
Tags: divination, astrology, astronomy, ethnology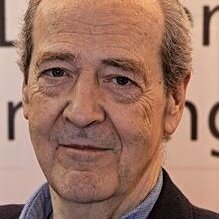 François Bizot
A specialist in Southeast Asian Buddhism, anthropologist and linguist François Bizot (1940, Nancy) joined the Angkor Conservation Office in 1965, in charge of the topography of ancient monuments under J. Filliozat´s supervision.
His interest in Khmer religion led him to develop scriptural and field studies with the EFEO, which he joined in 1976 (he remains Emeritus Professor at EFEO). Later, Bizot studied Thai, Lao and Burmese versions of nikaya (Buddhist schools), showing the regional spread of Khmer religious and mystical teachings.
In 1971, Bizot and two Cambodian colleagues were captured by the Khmer Rouge. He is the only Western captive to have survived this experience. In 1975, his fluency in Khmer language and his knowledge of the terrain helped to negotiate the evacuation of Western residents out of the country, a moment described in his book The Gate (Le portail, 2000, with a foreword by John Le Carré)(1).
François Bizot is the author of numerous essays on Buddhism and Khmer culture (including An History of the Reamker) and of semi-autobiographical novels such as Le saut du Varan (2006) and Le silence du bourreau (2010, in English Facing The Torturer, 2011).
(1) Derrière le portail is a TV documentary directed by Jean Baronnet in 2004.