The Mystery of Hon Ba (Hon Chuong) Cham Tower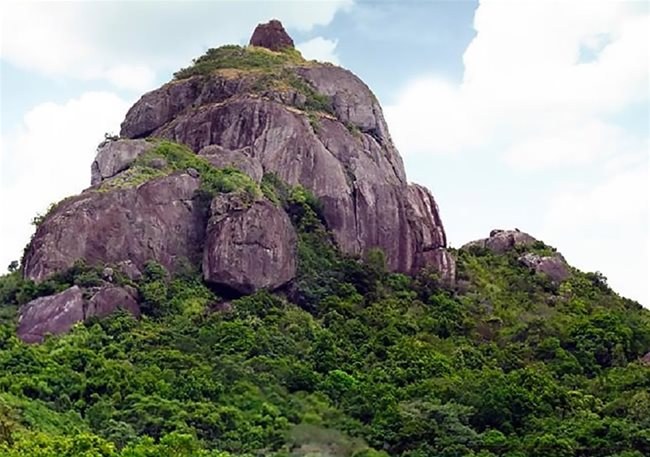 Publication: Saigon Times
Published: August 2021
Pages: 1
Language : English
Hon Chuong Tower, also known as Hon Ba or Ba Chang, is on the peak of Ba Mountain, over 720 meters above sea level. Location is Cat Tai Commune, Phu Cat District, around 50 kilometers from Quy Nhon, a city of the central province of Binh Dinh, where was the capital of the Champa kingdom (998-1471).
Curiously, Henri Parmentier, when he surveyed the area with wife Jeanne Leubel to document its many Champa towers, omitted this one.
"Decades later, Vietnamese scholars undertook research on Champa towers and other cultural relics in the area. Yet, again, they failed to trace Hon Chuong Tower, perhaps because of its remote location," notes the article.
Built on top a 49 meters high hill, the square-shaped tower has sides four-meter long, with only one entrance to the east. 'As the top of tower has collapsed, its remaining body is only five meters high now. The inside of the tower is currently filled with fallen bricks. Many earthenware objects were found at the foot of the tower.'
"Considering the location as well as the differences from other Champa towers, Hon Chuong is believed to have played a military rather than religious role. Some researchers believe that the tower was built in the 11th century."
Tags: Champa, architecture, archaelogy, towers, Vietnam