The Western Top Temple's Stone Blocks
by Sok Keo Sovannara
Preliminary introduction to the Inscriptions, Graffiti, Marks and Sketched Designs in Prasat Top Lech, previously known as Monument 486.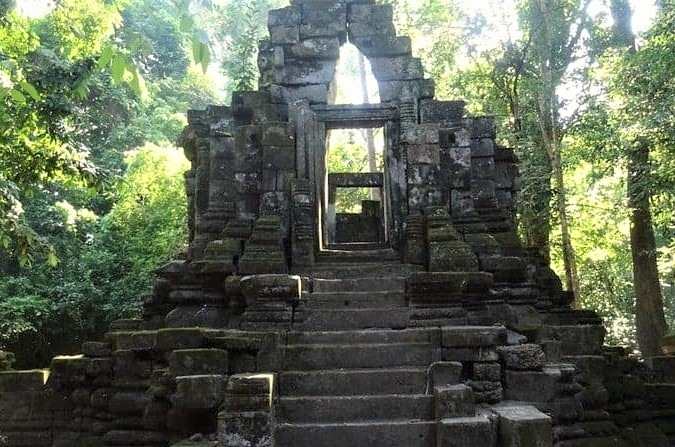 Publication: Nara Institute | Author's papers
Published: 2014
Pages: 9
Language : English
About 250 m south-west of the Bayon, Prasat Tep Lech (ប្រាសាទ ទាប លិច, 'the short temple to the west', often called Western Top (or Tob) Temple in English; this is not the original name of the edifice) is a case study in how Angkorean monuments have been modified through times to fit new religious practices.
Contrary to the general idea that this smaller temple, consisting of three towers and one eastern Buddhist terrace, had been erected in the "Bayon style", the author stresses similarities with Banteay Srei temple. After a thorough study led thanks to the Nara Institute with Apsara National Authority, the author concludes, while announcing further research: 'From some decorated sandstone blocks found inside the southern tower and its basement, it can be assumed that some of the Western Top temple's stone blocks were probably brought from the Bayon temple, after some parts of the Bayon temple fell down.'
The sanctuary has three towers that feature unique carvings of standing Buddhas on the doorways of the north tower.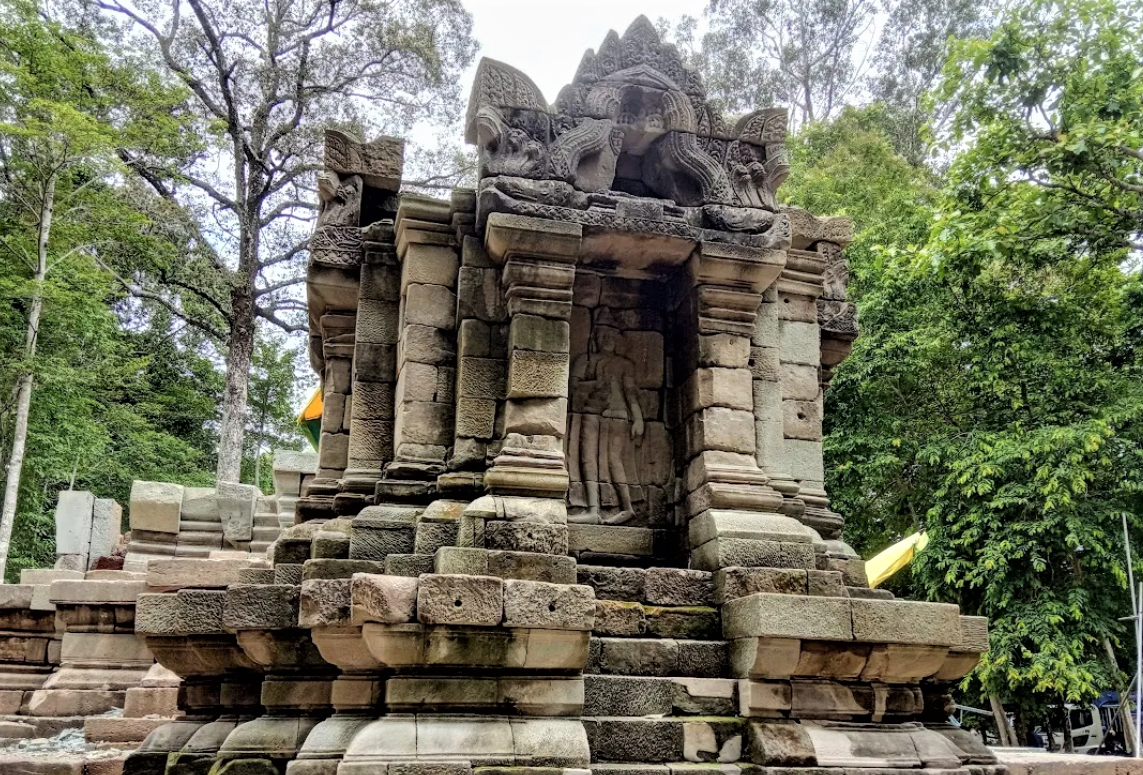 (Photo by Hello Angkor)
Tags: Theravada Buddhism, archaeology, Bayon, inscriptions, epigraphy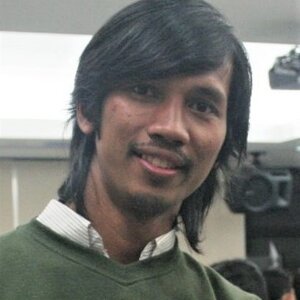 Sok Keo Sovannara
Sok Keo Sovannara is an archaeologist and independent researcher who has taken part in several research missions with the Nara Research Institute for Cultural Properties (Japan) and the Apsara National Authority.
Specializing in ancient ceramics and kiln sites, Keo Sovannara was also involved in the determination of the true gesture in King Jayavarman VII's famous statue with missing arms: in 2019, it has been clarified that the ruler was represented doing the sampeah (សំពះ), the traditional Cambodian salutation posture expressing respect and meditative state.