The World's Oldest Plan of Angkor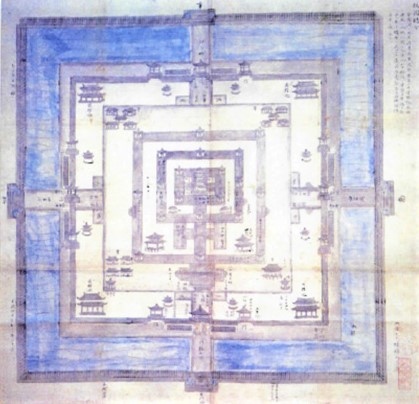 by Yoshiaki Ishizawa
Publication: Udaya Journal of Khmer Studies
Languages : English, Japanese
September 15th, 2015 - 61 pages
Mentioned in B.P. Groslier's essay on the historiographical sources about Angkor from the 17th century, studied by EFEO researcher Noel Pieri in 1923, this colored plan with Japanese annotations has been attributed to a Japanese interpretor visiting the court of King Satha during the brief "revival" period of Angkor circa 1632, Shimano Kenryo.
Vividly profiling the numerous travelers from Japan who sailed to Cambodia on the "Shui-sen" (vermillion seal ships) at this period, leaving inscriptions and even establishing villages around Angkor, the author reconstructs the life of Morimoto Ukondayu Kazufusa, ending with his sepulture in Kyoto. Ukondayu was not a merchant but "an attendant of the Fujiwara clan" who took such a long journey for a pious purpose: "offering four Buddha images in a ritual to cleanse and purify the soul of those living and those deceased".
Prof. Ishiwara's thesis is that Shimano Kenryo was probably an alias, and Ukondaya most possibly the author of said document.
The Jenavata is kept at the Shokokan Museum in Mito, Japan.
Photo: Yoshiaki Ishiwara in Angkor in 2017 (Photo Japan Times/Sophia University)
About the Author
Yoshiaki Ishizawa
Former president of Sophia University in Tokyo, Yoshiaki Ishizawa (Hokkaido,1938) has spent many years on the field, actively involved in the restauration and preservation of Angkor Wat, where he was the head of the International Mission on Angkor.
His essays in history reflect a constant attention to cultural and economical background. He is the author of several books, including Along the Royal Roads of Angkor (Weatherhill, 1999), an exploration of Khmer architectural remains across modern Thailand, Laos and Vietnam.