Top-down and bottom-up water management: A diachronic model of changing water management strategies at Angkor
by Sarah Klassen & Damian Evans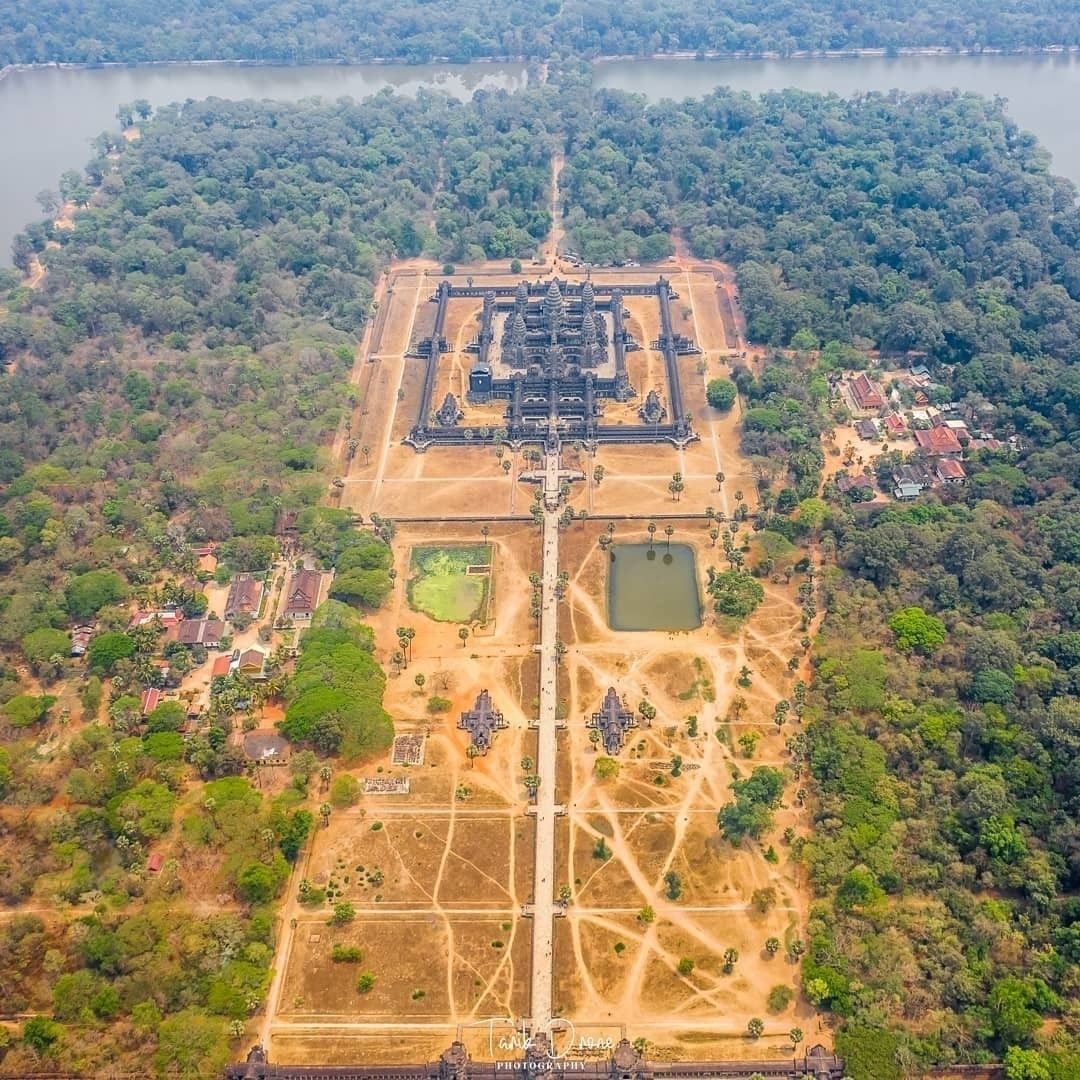 Publication: Journal of Anthropological Archaeology | Elsevier Inc.
Published: March 2020
Pages: 8
Language : English
The combination of state-regulated and local-community level control of water resources is a distinctive trait of the Angkorean civilization. In this essay, the authors show how the balance of power between 'temple communities' and a centralized authority slowly shifted through the times.
Among their conclusion findings: 'We have traced top-down and bottom-up water management systems at Angkor over time. In contrast to the dichotomy presented in the literature, our analysis indicates that the system at Angkor was a hybrid one, combining elements of top-down and bottom-up water management. These results suggest that combining top-down and bottom-up water management strategies may have allowed Angkor to thrive and expand through the 11th century CE. After the 11th century CE, we identify a shift from the construction of temple communities on previously undeveloped land towards the development of large, state-sponsored temples on land previously owned and developed by temple communities. We argue that increased competition for land and increased demand for surplus led to the gradual accumulation of land by elites as part of a state-sanctioned effort to extract more resources from peripheral areas of the Greater Angkor region.'
Point density analysis of temple communities only (using the centroid of each temple) showing areas of primary and secondary clustering during each century in the Angkor site. (Sarah Klassen)
Note: Interestingly, this study, based on the latest technological advances, concur on many points with the views expressed in the 1950s-1960s by Soviet historian Leonid A. Sedov. In Angkor, Sedov had found a confirmation to his theory that pre-industrial societies founded on agriculture and large-scale irrigation systems tended to develop bureaucratic elites.
Tags: water management, temple communities, social history, Khmer Empire
Sarah Klassen
Sarah Klassen is the co-director of the Cambodian Archaeological Lidar Initiative (CALI), as well as the lead investigator of the Koh Ker Archaeological Project (KKAP) and the Beyond the Greater Angkor Region Project (BGAR).
In recent years, imagery from two lidar acquisitions were used to map seven previously concealed and undocumented dense urban landscapes surrounded by much lower density peripheries in medieval Cambodia (9th–14th centuries CE). The revelation of these urban areas suggests that a complex web of agricultural and occupation spaces linking more densely inhabited urban nuclei may have been a ubiquitous, defining feature of Khmer landscapes.
Sarah Klassen's research (after her PhD in Anthropology from Arizona State University in 2018 and a post-doctorate at the University of British Columbia) contributes to interdisciplinary dialogues of urbanism, resilience, and water management by providing empirical evidence of the resilience of these cities over time.
A board member of the Journal of Impact Archaelogy, Sarah Klassen is currently completing a post-doctorate at Leiden University (The Netherlands).
Damian Evans
A Canadian-Australian researcher, Damian Evans focuses on archaeological landscapes in mainland Southeast Asia, in particular those of the Khmer Empire. 
He specialized in using advanced remote sensing technologies such as airborne laser scanning (or "LIDAR") to uncover, map and analyse the urban and agricultural networks that stretched between, and beyond, great temple complexes such as Angkor in Cambodia.
Fellow researcher with the University of Sydney, then the Institut Francais d'Etudes Asiatiques, has published several essays on Angkorian archaelogy and mapping.