Adhir Chakravarti
Prof. Adhir Chakravarti was a Sanskritist and Indian historian who studied extensively Southeast Asian cultures and Indian influences there.
After studying under Dr. Niharranjan Ray's supervision, he worked with the Calcutta (Kolkata)-based Asiatic Society [1] in the 1970s and 1980s. Niharranjan Ray (1903-1981), who had been General Secretary of the Asiatic Society from 1949 to 1950, became in 1965 the First Director of the Indian Institute of Advanced Study, Shimla.
In April-May 1985, he toured Indonesia, Cambodia and Thailand for a field study exploration that led him to write the paper 'The Economic Foundations of Three Ancient Civilizations of South-east Asia: Borobodur, Dvaravati and Angkor'.
Amongst Prof. Chakravarti's publications, the most referred to in the field of Khmer studies is certainly his publication and commentaries on The Sdok Kak Thom Inscription : Part I: A Study in Indo-Khmer Civilization, with a preface by Ramesh Chandra Majumdar. Calcutta: Sanskrit College (Calcutta Sanskrit College Research Series, No. 111), 1978. xii, 367 p. Part II: Text, Translations, and Commentary, with a preface by Dinesh Chandra Sircar. Calcutta: Sanskrit College (Calcutta Sanskrit College Research Series, No. 112), 1980. 272 pp. It is said that his critique of R.C. Majumdar's contribution to he history of Southeast Asia's 'Indianization' changed the way Indian scholars considered ancient local cultures and polities.
In 2007, Dr. Haraprasad Ray, one of the very few Indian scholars dealing with India-China relations, edited a collection of twenty essays by the late Adhir Chakravarti, covering such topics as Myanmar, Sri Lanka, Kamboja, Java-Sumatra, Dvaravati, Annam, Champa, Nanchao (Mithila Rastra), Bali, Heling-Kalinga, Harikela's (South-East Bengal's) foreign contacts, ancient Bengal and Orissa's relations with China, a re-examination of the issue of Indian Cultural expansion in South-East Asia and dimensions of India-China trade and relations at a time when Chinese Navy was in its early stage of development: Studies on India, China and South East Asia: Posthumous Papers of Prof. Adhir Chakravarti, ed. Haraprasad Ray, R.N. Bhattacharya Publisher, 512 p., 2007. ISBN: 8187661399.
[1] Founded by Sir William Jones in Calcutta in 1784, the Asiatic Society published the first issue of The Journal of the Asiatic Society of Bengal in March 1832, and its library holds manuscripts dating back to 1732. See Supriya Guha's piece in Hindustan Times, 29 Oct. 2016.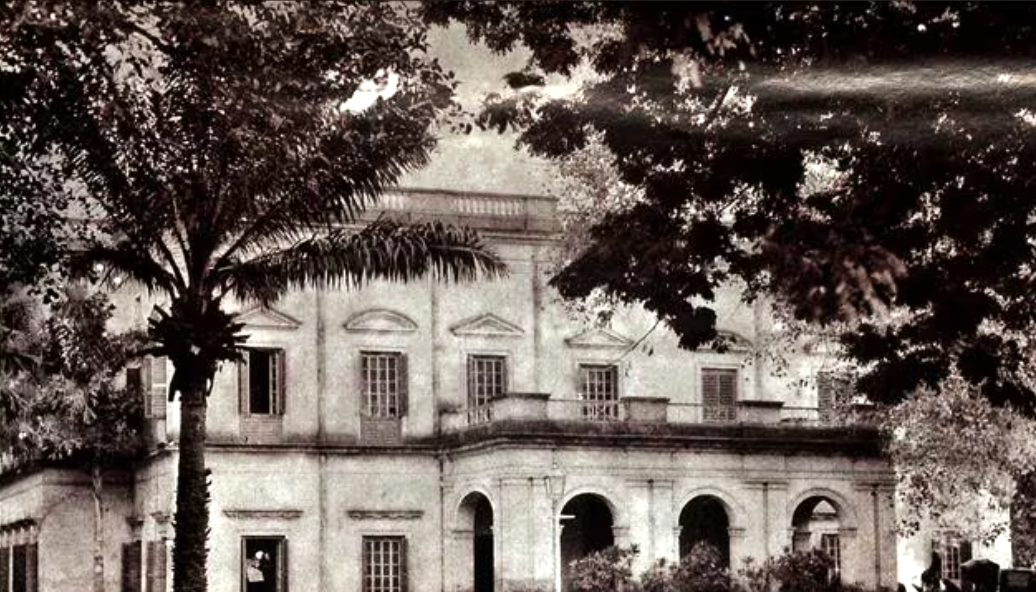 The original Asiatic Society building in Park Street, Kolkata, built during 1805-1808. (India International Centre via Hindustan Times).
Listed works