Aedeen Cremin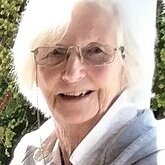 Born in Ireland, active in Celtic studies, Aedeen Cremin moved to Australia in the 1970s where she lectured in architecture at University of Sydney and Canberra.
With degrees from Universities of Ireland, Strasbourg and Sydney, she specialized in landscape archaeology, especially in North Portugal (The Vinhais Survey) and in Australia's industrial heritage (mining and metallurgy). Since retiring to Canberra she has taught archaeology at the ANU and world history at the University of Canberra.
She is currently an associate researcher with the Greater Angkor Project in Cambodia.
Listed works