Anna T.N. Bennett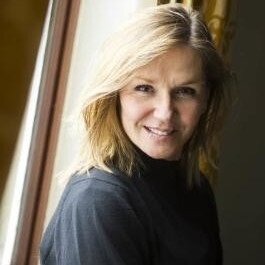 As an archaeological scientist and conservator Dr Anna Bennett is particularly interested in the services which can be offered to art specialists in caring for their valuable collections. An important facet of this work involves authenticities and the management of collections.
She has been called as an expert witness in cases dealing with authenticity, misrepresentation, the extent of restoration and provenance (including Thomson v Christie's 2004, the Houghton Urns case; Kamidian v Lloyds underwriters 2007, the Fabergé clock case; Sarikhana v Horiuchi 2011; The Union of India v Bumper 1986, the Shiva Nataraja case; the Republic of Lebanon v Sotheby's/Northampton 1993, The Sevso Silver case (in the US Supreme Court) ; Michailidis v Symes 2002/4). She is on the vetting committees of European Sculpture, Works of Art and Antiquities at art fairs including the Paris Biennale, the Brussels BRAFA and the London Masterpiece Fair.
Anna Bennett lectures in Conservation and Scientific Analysis and teaches on numerous Archeology and Art courses. She has co-authored a book on a Roman Silver hoard, The Sevso Treasure (Bennett, A., & Mango, M., 1994), and has published papers on conservation and ancient metallurgy in journals including World Archaeology, British Archaeological Reports and Proceedings of the International Conference of the European Association of Southeast-Asia Archeologists. Her most recent publications include the study of 6th/7th century Gold in the National Museums of Thailand published in 2017 and she co-edited Defining Dvaravati published in 2020.
Listed works