Bruno Dagens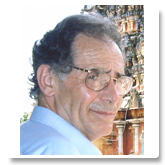 Bruno Dagens (1935, Nimegue, The Netherlands) is a French archaeologist, art historian, Sanskritist, and a specialist of Angkor Wat. Professor emeritus of the University of Sorbonne Nouvelle Paris 3 since 2003, he is Honorary Vice President of the International Association of Sanskrit Studies (IASS).
After extensive fieldwork in Afghanistan, and participating in the excavations at Mundigak and Surkh Kotal as research on 'Greco-Buddhist' art (Hadda and Bactria), Bruno Dagens undertook in 1964 the translation of the Mayamata (1), an important Sanskrit treatise on architecture. He obtained the CAPES of history and geography and taught from 1964 to 1965 in Obernai.
A consultant with the Angkor Conservation from 1965 to 1969, he joined the EFEO in 1969 and stayed in Cambodia until 1972 while carrying out parallel missions in India (Pondicherry, 1969 and 1972), Thailand (Phimai, 1969) and Laos (Vat Phou, 1969). In Cambodia, he conducted scientific activity in the research on the iconography and architecture of monuments of the Angkorian period, on Khmer statuary (cataloguing the Buddhist pieces from the sculpture depot of the Angkor Conservation; and on philological comparatie work related to the Mayamata, which complete translation was published in English and French in 1985 (New Delhi).
In October 1977, he was appointed director of the Indology section at the French Institute of Pondicherry. During the period 1972 to 1986, his research focused on the texts and monuments of South India. He also translated the Saivagamaparibhasamanjari, a compendium of Saiva doctrine and rituals, and a two-volume survey of the monuments of the submerged area of Srisailam (Andhra Pradesh)
His erudite and richly illustrated book Angkor: La forêt de pierre (Paris, 1989) was published as Angkor: Heart of an Asian Empire in 1995, and has been adapted into a documentary film with the same title in 2002, as part of The Human Adventure.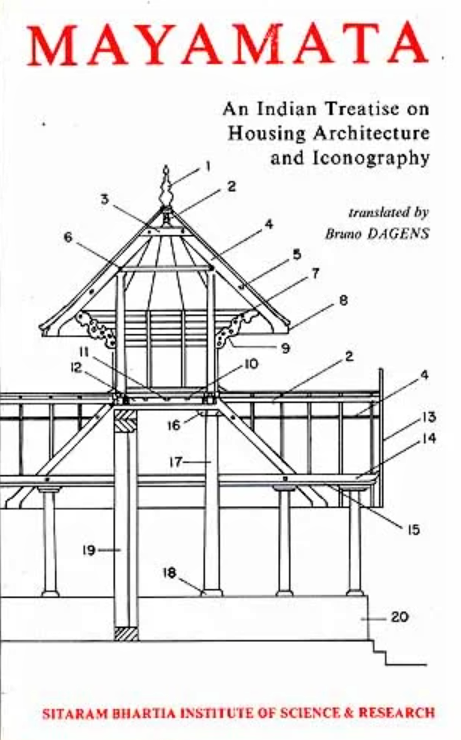 (1) The Mayatama is a Vastusastra, a 'treatise on dwelling' dealing with all the facets of gods' and men's dwellings, from the choice of a site to the iconography of temple walls. Composed by traditional architects (sthapati-s) of South India,it contains numerous and precise descriptions of villages and towns as well as of temples, houses, mansions and palaces. It gives indications for the selection of a proper orientation, of right dimensions and of appropriate building materials.