Christophe Gargiulo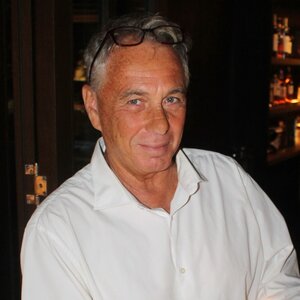 Christophe Gargiulo (b. 19 Sep 1962, New Caledonia) is a film director, photographer and writer based in Cambodia since 2005, who has worked on and produced numerous films, TV programs and documentaries on cultural and ecological issues for the NGO Agir pour le Cambodge, WorldFish and the European Union (about the threats on the Mekong and Tonle Sap), Apsara TV and CTN.
In 2008, two major projects were produced, one on the history of the Royal Ballet of Cambodia (11 episodes), and the other one on the endangered species in Cambodia (9 episodes). For Faces of Asia, a series commissioned by MediaCorp (Singapore), he directed the portrait of Princess Buppha Devi. He also worked with Oliver Berah - Man and Nature (The Black Gold of the Forest), and for the World Bank. At the request of France Television, Christophe Gargiulo, who grew up in Nouvelle-Calédonie, returned to South Pacific (Vanuatu) in 2014 to produce and direct a mini-series broadcasted on all TV networks in metropolitan France and in the DOM TOM.
A contributor to Radio Australia, Radio NZ and French media, he launched in 2014 Cambodge Mag, a French-language lifestyle and economic magazine bought in 2017 by Thalias Hospitality Group.
Listed works