Henri Marchal
Henri Marchal (24 June 1876, Paris - 12 Apr. 1970, Siem Reap), director of the Archaeology Department at the École française d'Extrême-Orient, served as Chief Conservator of Angkor from 1916 -- after Jean Commaille was killed by looters -- to 1936, and then again after Second World War II, from 1947 to 1953, replacing Maurice Glaize.
Traveling extensively through the Far East (and also Egypt and Greece), the tireless architect and archaeologist led the discovery and restauration of multiple Angkorian sites, from Angkor Thom's Victory Gate to the Elephants Terrace to the Bakheng Temple, Preah Khan, Banteay Srei, and many more.
In 1930, Henri Marchal had studied during a trip to Java and Bali the anastylosis technique, invented by a team led by the scholar Stein-Callenfels (1883-1938) from the Netherlands Indies Archaeological Service in Java. For the first time, he applied this method to the Banteay Srei temple, having the remaining structure taken apart piece by piece, each numbered, and the stones reassembled one by one.
After wife Mary Gerny-Marchal's death in 1945 in Paris, Marchal resolved to come back to Cambodia, but first edited a posthumous homage, Enthousiasmes, Recueillements and Poemes Khmers, collecting poems written by Mary in the 1920s and 1930s. His first task upon returning was the restoration of Angkor Wat South Gallery, which had partly collapsed during World War II and the Thai bombings of the area.
Officially retired in 1957, he spent the rest of his life in his house by the Siem Reap River with his Khmer wife, Neang Niv, working on his Nouveau Guide d'Angkor (published in 1961), writing, reading and listening to music. After his death in 1970, he was "incinerated as a simple Khmer", to quote his eldest daughter, Sappho Marchal.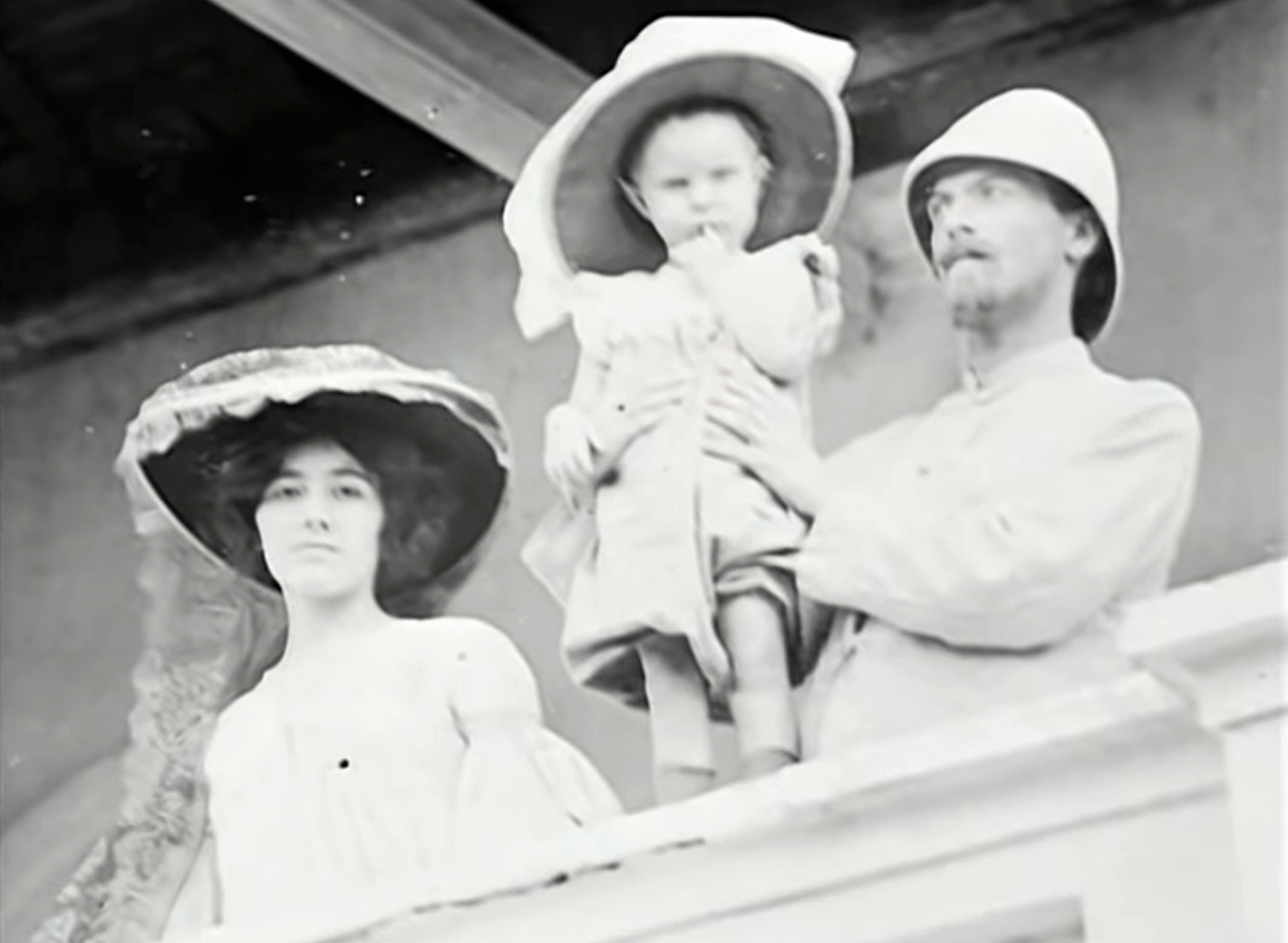 With wife Mary Gerny-Marchal and daughter Sappho at the time of King Sisowath's coronation in Phnom Penh (EFEO)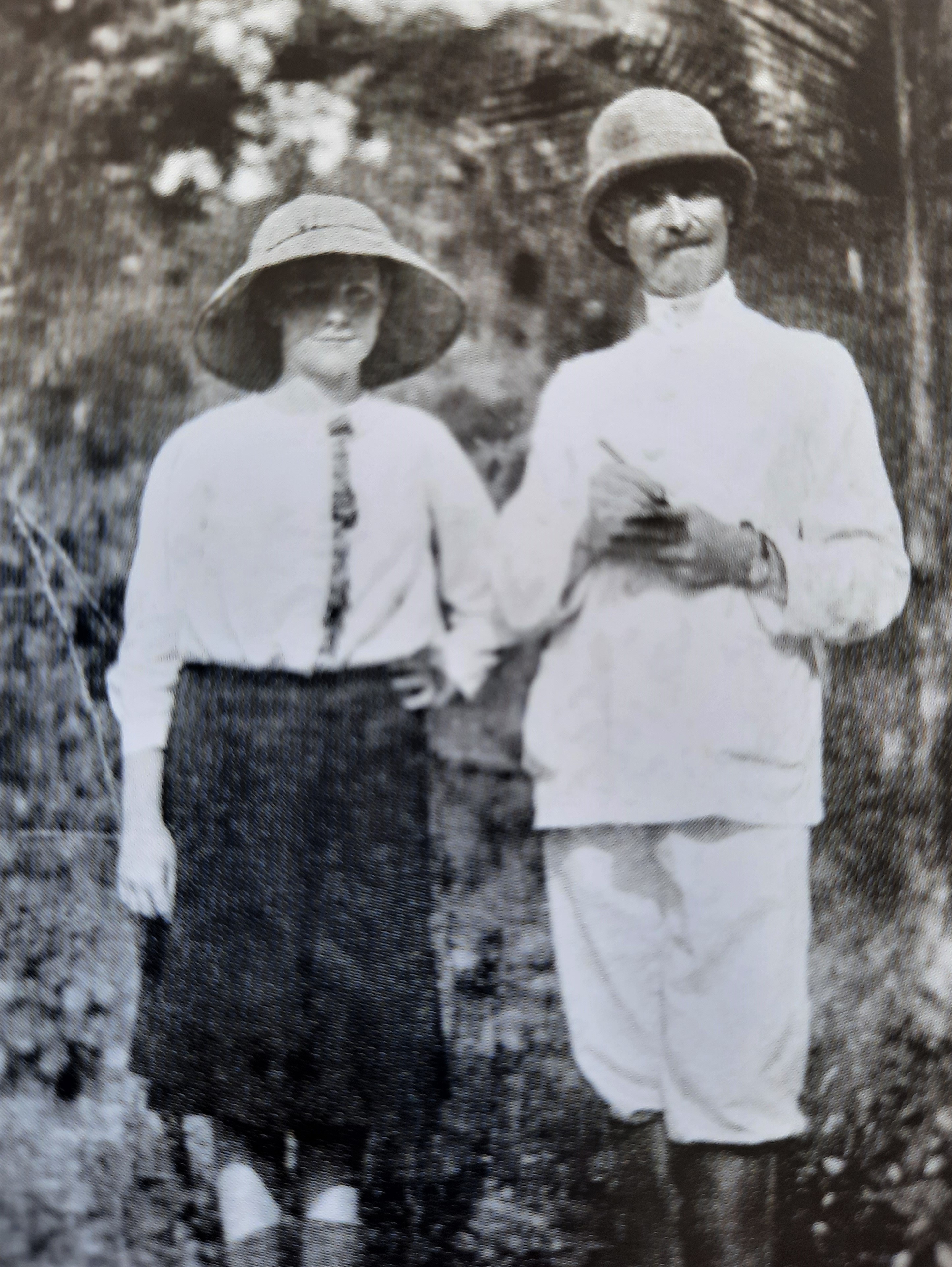 Henri Marchal with daughter Sappho Marchal in Cambodia, circa 1916 (source: EFEO, in Henri Marchal: un architecte à Angkor, EFEO/Magellan, 2020)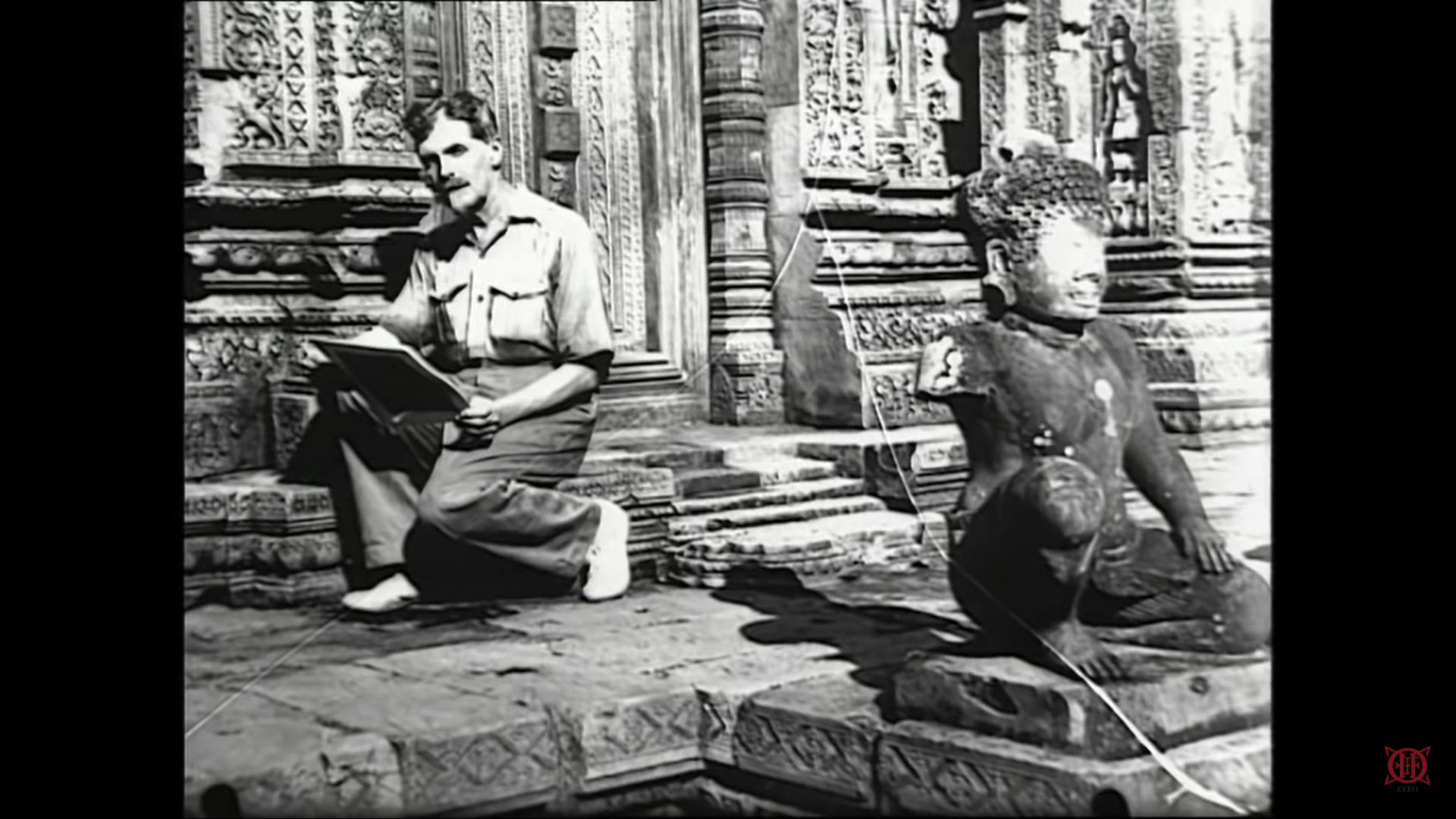 At Banteay Srei in the 1930s (EFEO)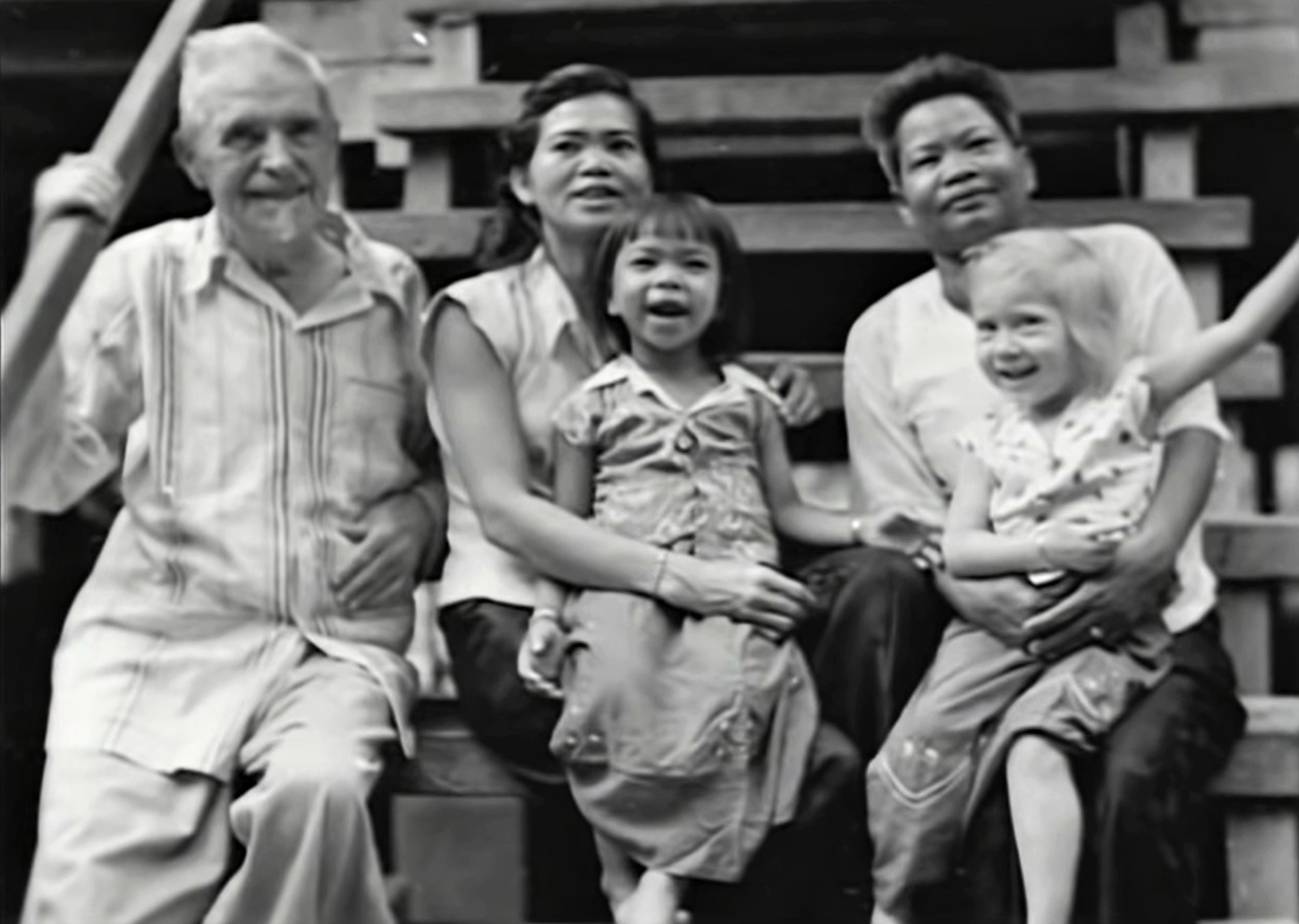 With wife Neang, daughter Sally and two grand-children in the 1960s (EFEO)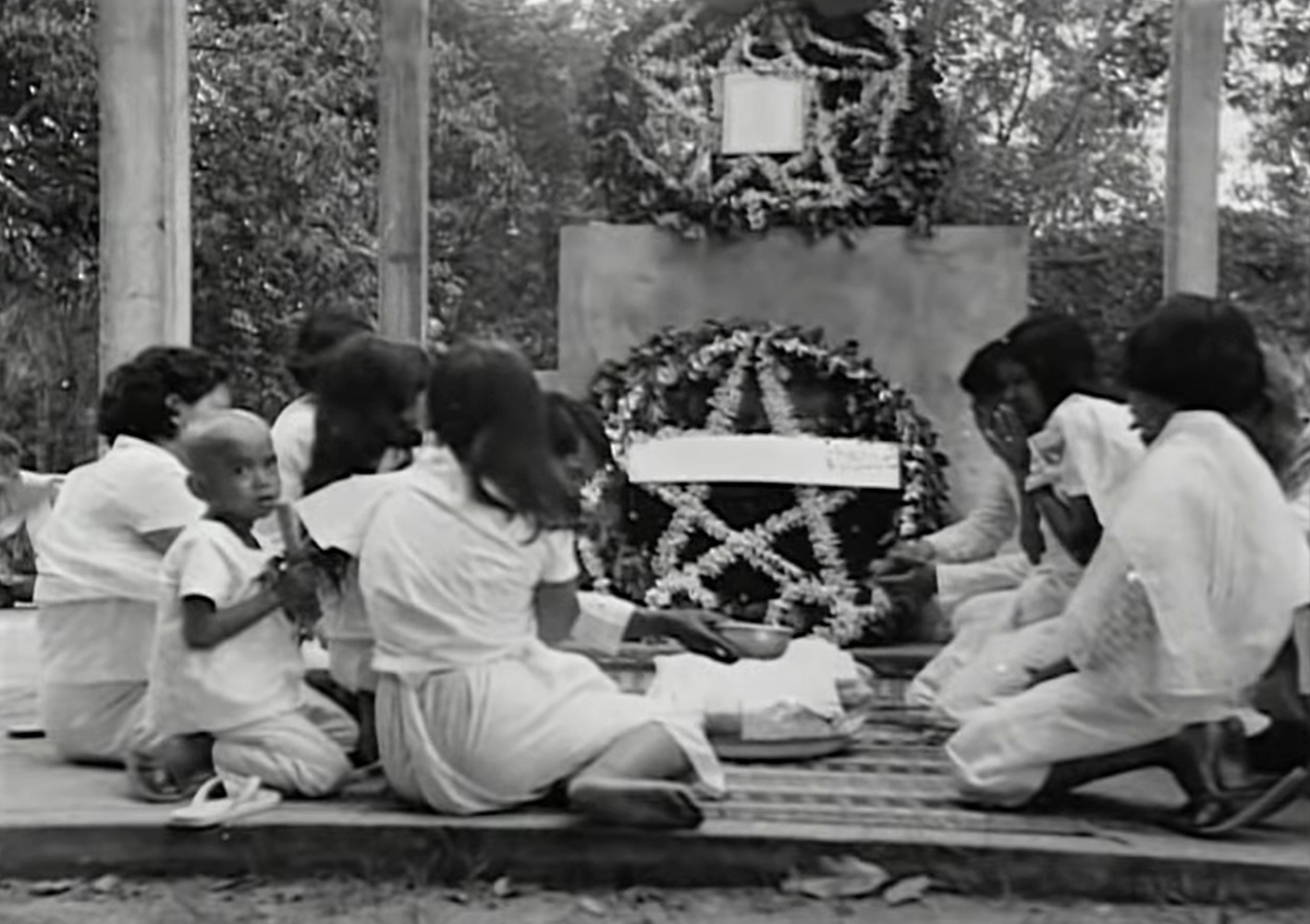 Marchal's Khmer funerals in Siem Reap, 1970 (EFEO)
Listed works