John Crawfurd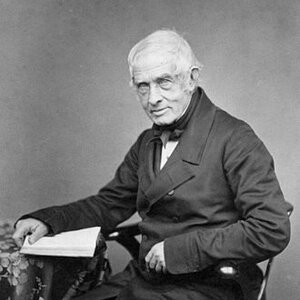 A Scottish surgeon, colonial administrator, diplomat, and author who served as the second and last Resident of Singapore, Dr John Crawfurd (13 Aug 1783, Islay, Scotland – 11 May 1868, London, UK) visited Siam and Cochinchina in 1821-1822, during a diplomatic mission commandited by the Governor-General of Bengal, Lord Hastings.
Crawfurd, who had served in India and Java before the travel, sailed from Calcutta on 21 Nov 1821, went through Penang and Quedah, and was received -- quite reluctantly -- by King Rama II before sailing to Hué with Captain Dangerfield, a military escort led by Lt Rutherford, and his wife, Horatia Ann Perry-Crawfurd. When he reached Saigon, however, the King of Cochinchina Minh Mang refused to grant him an audience. However, he was able to meet with the Chief of Lao tribes Choa Anu, a first diplomatic contact for United Kingdom while the French were already active in the area.
In 1830, he related this mission in his Journal of an Embassy to the Courts of Siam and Cochin-China, exhibiting a view of the actual State of these Kingdoms (London, 2 vols). He is also the author of an History of the Indian Archipelago, and of Origins of the Gipsies.
Listed works