John McDermott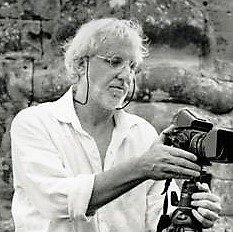 John McDermott's love for Asia began in the early 1990s when he moved to Thailand from the US to join the staff of a magazine based in Bangkok as chief photographer. During his travels on assignments, McDermott developed a strong personal interest in the many cultural heritage sites and ancient historical ruins spread across the continent.
In 1995, McDermott travelled to Cambodia to witness a total eclipse of the sun that passed over Angkor. Inspired by the surreal, otherworldly light of the eclipse, he returned many times over the next few years to create a definitive artistic record of Angkor before the arrival of large-scale tourism
Collected in his book Elegy: Reflections on Angkor, these photographs were hailed by The New York Times as "not just beautiful but iconic."
In addition to Angkor, McDermott's fine art project covers ancient temples and cultural heritage sites throughout Southeast Asia. His travels have taken him to Myanmar, Thailand, Laos, Vietnam, India, Bali and even as far afoot as Jordan as he photographs sacred sites and the living culture that surrounds them.
John McDermott's interview with the Royal Photography Society of England, Sept. 2015.

Listed works