Loke Wan Tho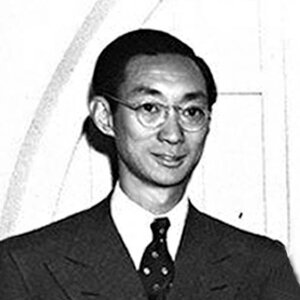 Tan Sri Loke Wan Tho 陸運濤 (14 June 1915, Kuala Lumpur, Selangor, British Malaya - 20 June 1964, Taichung, Taiwan) was a Malaysian-Singaporean business magnate in the nascent film industry, an ornithologist, and a gifted photographer.
The founder of Cathay Organisation in Singapore and Malaysia, and Motion Picture and General Investments Limited (MP&GI) in Hong Kong, he developed the cinema houses launched by his mother and produced Malaysian features movies.
Active in the film industry, he also invested his vast wealth in tourism, coconut plantations, and came to be the chairman of Malaysian Airlines. He photographed birds, took gorgeous photographs of Angkor while visiting the site with British diplomat Malcolm McDonald, and developed the technique of colored portrait photography, many of his prints being kept at the National Museum of Singapore.
Loke had barely escaped death in 1942, when the ship on which he was fleeing the Japanese invasion was sunk. On June 20 1964, he and his third wife, Mavis Chew -- he had divorced Kay White and Christina Lee earlier -- perished in the crash of Civil Air Transport (a front company for CIA civil operations) Flight B-908 during take-off in Taichung, after they had attended the 11th Asian Film Festival.