Angkor
by Malcolm MacDonald & Loke Wan Tho
An endearing description of Angkor and other Khmer temples, enriched with private conversations with King Sihanouk.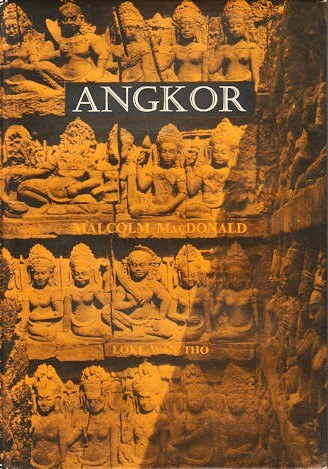 Type: Hardback
Publisher: Jonathan Cape, London. With 112 photographs by Loke Wan Tho and the author.
Edition: First edition 1958, 2nd 1959, 3d 1960.
Published: 1958
Pages: 269
Language : English
ADB Library Catalog ID: TRMM
In 1957, the then British High Commissioner for Southeast Asia Malcom Mc Donald's visit to Cambodia was both a leisure and a working one: McDonald, who was and was to be in frequent epistolary correspondence with King Norodom Sihanouk, wanted to hear more about the latter's reasons for abdicating in favor of his father Norodom Suramarit in 1955. The two shared a bon-vivant, artistic worldview, and were prone to confide into each other around lavish dinner tables.
Malayysian-Chinese magnate Loke Wan Tho, who joined McDonald for the trip, was eager to photograph the Khmer temples, which he did quite splendidly. The end result of these two highly refined men's visit is this elegant and informative book, in which the author muses in situ about the subtle links between Angkorean KingJayavarman VII and Sihanouk, between the Cambodian leader and the 'little people', while the photographer's keen eye allows us to marvel at several statues still standing inside the temples before being removed for safety reasons a few years later.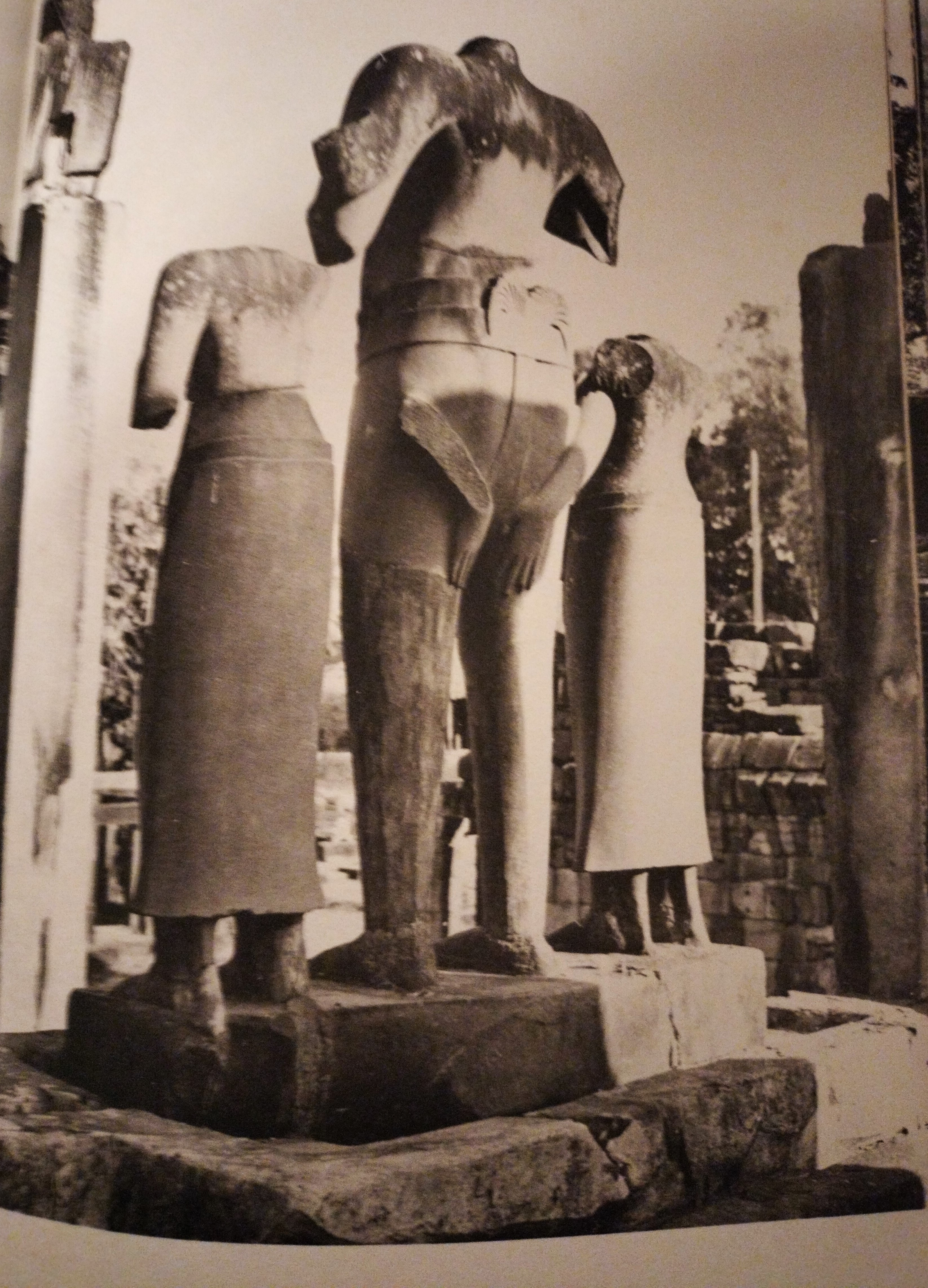 Shiva and consorts (Uma and Parvati) at Bakong Temple in 1957 (photo Loke Wan Tho). This group has been moved to the Angkor Conservation in the 1960s, and remains there.
Between a water-skiing session on the West Baray with the Prince, a visit to the private villa "he had recently built for himself near the ruins of Angkor when he abdicated, left Phnom Penh and withdrew to Siem Reap", and a picnic lunch "on the stone terrace overlooking Jayavarman VII's vast pleasure pond called Sra Srang", the author senses "the meeting of ancient and modern history now occurring at Angkor, the blending of the stories of old Kambuja ... and of new Cambodia, whose ex-King Sihanouk was striving to make the land once more worthy of renown." A few days later came "the announcement to form a new political organization called Socialist Community", and the inauguration of the new royal residence in Siem Reap.
A theory on Apsara Dancers costume
Back in Phnom Penh, author and photographer had the opportunity to watch a performance of the Royal Ballet and to meet with its future prima ballerina, the young HRH Princess Norodom Buppha Devi. On the occasion, "King Sihanouk propounded to me a theory about the dancers costumes. He told me that in the court of the ancient Khmer empire dancers were lightly clad, like the half-naked apsaras....Then the dancers were forgotten when the court fled Angkor, in their private quarters, so they fell in the hands of the Thais who took them with other splendid booty to their own capital of Ayuthia...The Thais' idea of costume, however, was different from that of the Khmers. They were people originating from the cold north in Yunnan, and were used to wear a lot of clothes."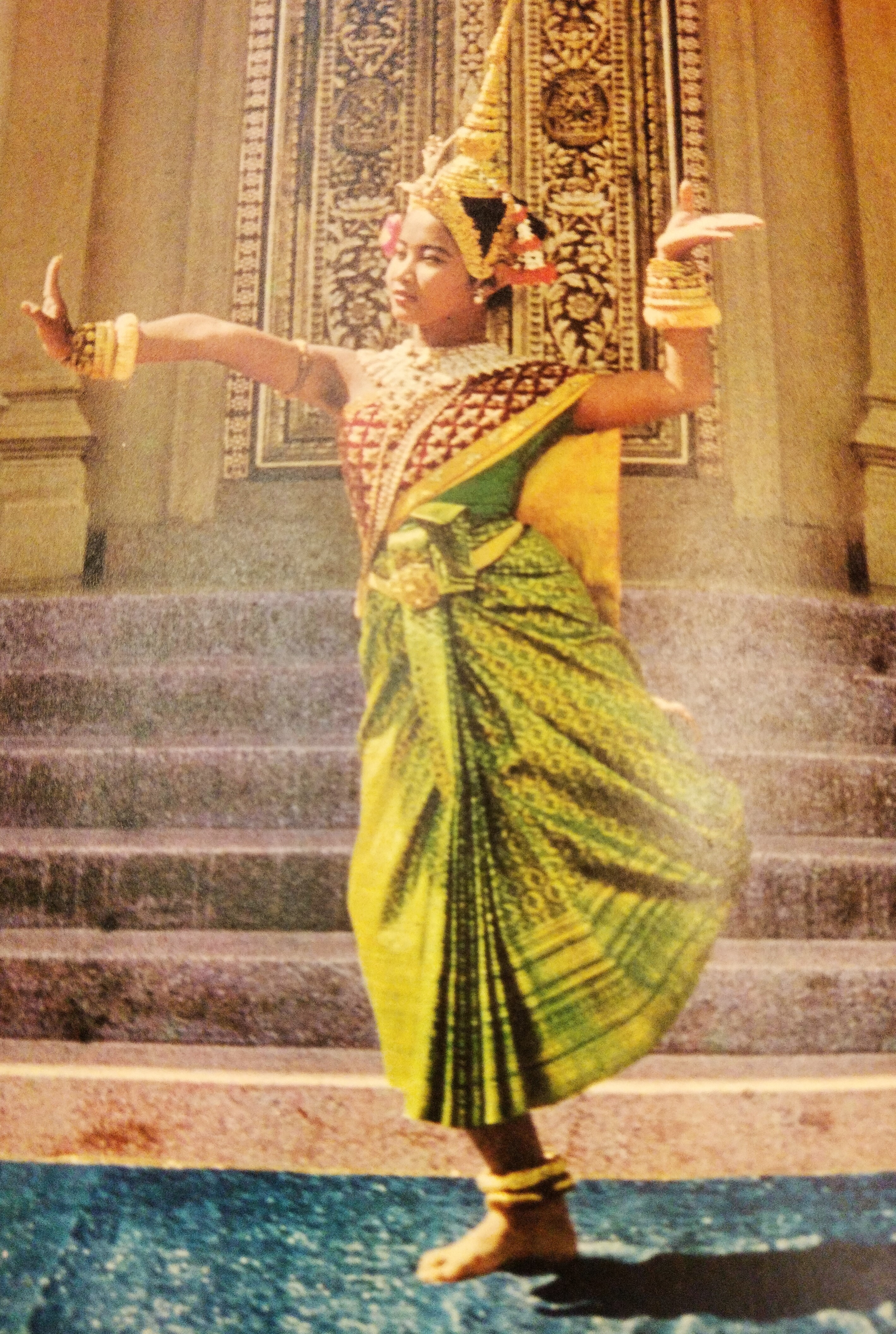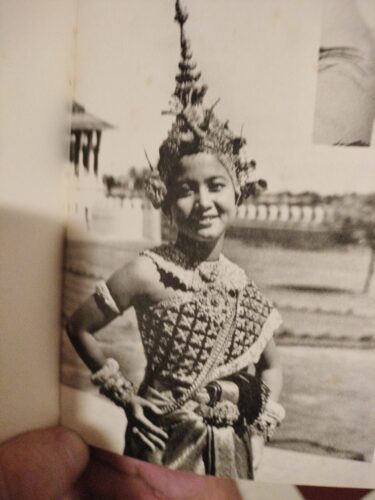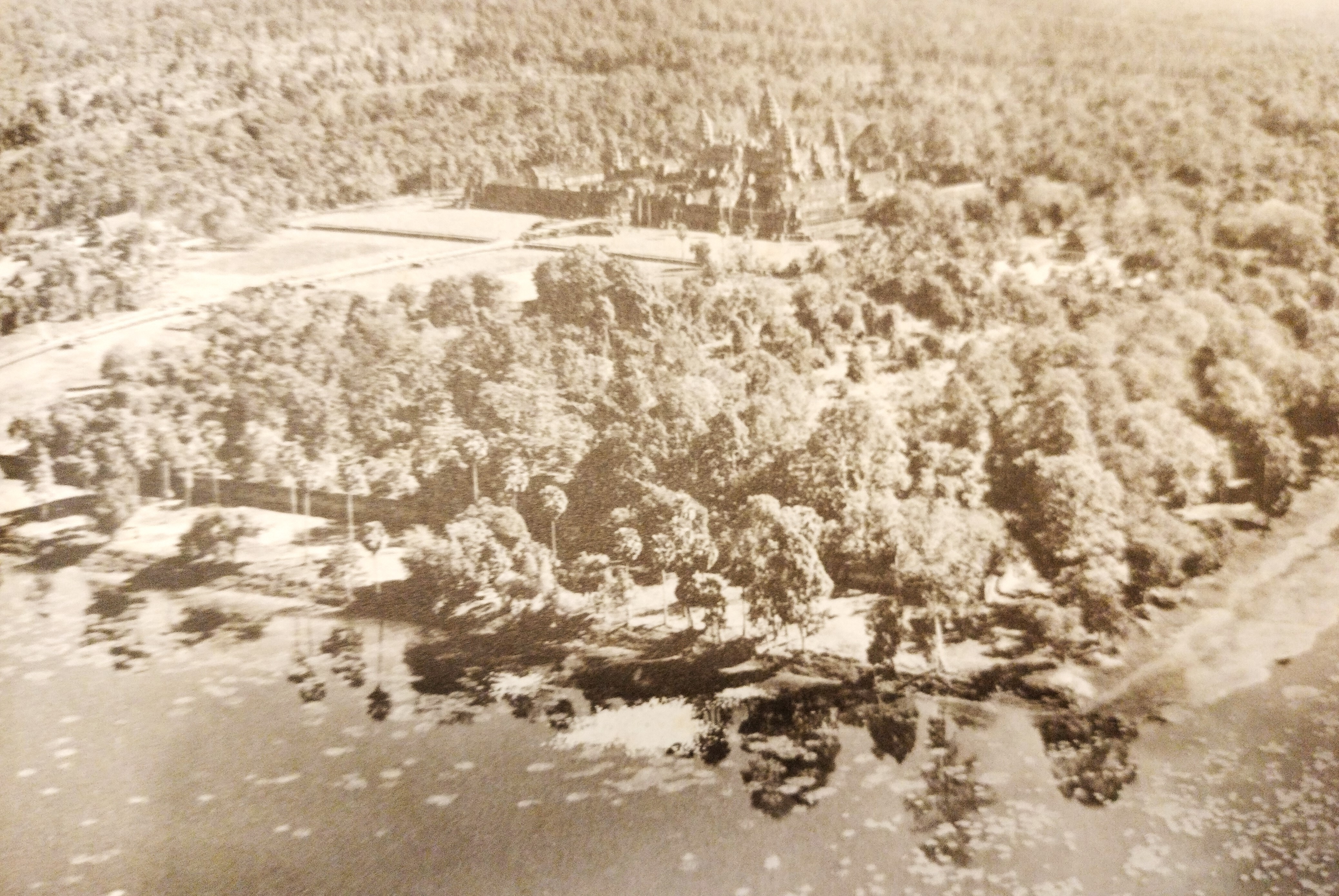 Two photographs of Princess Buppha Devi; aerial view of Angkor, 1957 (Loke Wan Tho)
Tags: Angkor Wat, Bakong, King Norodom Sihanouk, King Norodom Sihanouk Centennial Anniversary, Siem Reap, baray, Princess Norodom Buppha Devi, Angkor Conservation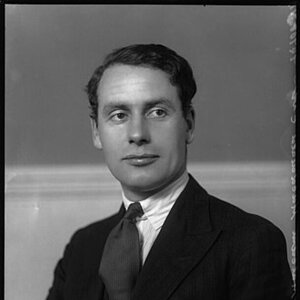 Malcolm MacDonald
Malcolm John MacDonald (17 August 1901, Lossiemouth, Scotland – 11 January 1981, Maidstone, Kent, England) was a British politician and "unconventional" diplomat, an ornithologist and art collector (Chinese ceramics, in particular), a promoter of 'cultural decolonisation' who published in 1958 what is considered as one of the first English-language, extensively photographed Guide of Angkor.
In 1938, as he was a member (Labour) of the Chamberlain cabinet, his report on Palestine, so-called the MacDonald White Paper, was criticized as it recommended the halt of Jewish immigration to Palestine at a time when Nazi antisemitic persecutions were raging. Later on, MacDonald was appointed High Commissioner to Canada and, after retiring from politics, Governor-General of British territories in Southeast Asia from 1946 to 1948, and then Commissioner-General for Southeast Asia covering regional affairs. He served as Chancellor of the University of Malaya from 1949 to 1961, and as High Commissioner to India from 1955 to 1960. He served as co-chairman of the Laos Conference from 1961 to 1962, and finally as Governor-General of Kenya between 1963 and 1964.
His collection of some 500 ancient Chinese ceramics is today split between the Oriental Museum of Durham University, the University of Malaya Museum of Asian Art in Kuala Lumpur and the National University of Singapore Museum in Singapore.
The Durham University Library holds most of MacDonald's correspondence (including letters to and from HM King Norodom Sihanouk) and personal papers.
In 2018, the Durham University Museum published his essay (Alexander Nicholas Shaw ed.), The Pleasures and Pains of Collecting, in which he wrote: 'I like Beauty, I love Beauty, I worship Beauty in all its earthly forms'.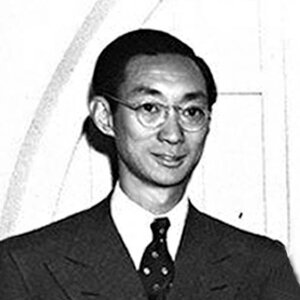 Loke Wan Tho
Tan Sri Loke Wan Tho 陸運濤 (14 June 1915, Kuala Lumpur, Selangor, British Malaya - 20 June 1964, Taichung, Taiwan) was a Malaysian-Singaporean business magnate in the nascent film industry, an ornithologist, and a gifted photographer.
The founder of Cathay Organisation in Singapore and Malaysia, and Motion Picture and General Investments Limited (MP&GI) in Hong Kong, he developed the cinema houses launched by his mother and produced Malaysian features movies.
Active in the film industry, he also invested his vast wealth in tourism, coconut plantations, and came to be the chairman of Malaysian Airlines. He photographed birds, took gorgeous photographs of Angkor while visiting the site with British diplomat Malcolm McDonald, and developed the technique of colored portrait photography, many of his prints being kept at the National Museum of Singapore.
Loke had barely escaped death in 1942, when the ship on which he was fleeing the Japanese invasion was sunk. On June 20 1964, he and his third wife, Mavis Chew -- he had divorced Kay White and Christina Lee earlier -- perished in the crash of Civil Air Transport (a front company for CIA civil operations) Flight B-908 during take-off in Taichung, after they had attended the 11th Asian Film Festival.