Marco R. Deyasi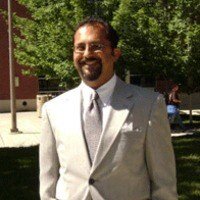 Marco R. Deyasi is an art historian and faculty member of the Department of Art History, Concordia University (Canada), with his research focusing on the impact of Vietnamese and Cambodian art and culture in France.
His doctoral dissertation at Duke University (USA) was titled "French Visual Culture and 'Indochina': Modernism, Primitivism, Colonialism, 1889–1931". He was also a visiting professor at University of Idaho,
His latest publication was French Modern Art and "Indochina" 1889-1931: Colonialism, Primitivism, and Visual Culture. Focusing on postcolonial and critical race studies, he is currently working on a book on Classicism Contested: Archaism, Colonialism, and Modernist Sculpture in France, 1890-1940.
Listed works