Marie-Jean-Léon Marquis d'Hervey de Saint-Denys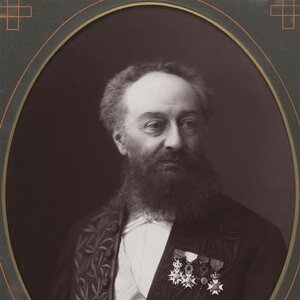 Marie-Jean-Léon Lecoq, Baron d'Hervey de Juchereau, Marquis d'Hervey de Saint-Denys (德理文) (6 May 1822, Paris – 2 Nov. 1892, Paris) was a French sinologist and the first Western researcher to translate in its entirety Ma Dualin's encyclopaedic work on the 'foreign peoples' of the Chinese area of influence.
As some of the best linguists, his centers of interest encompassed Chinese botany, poetry, geography, and mythical representations of faraway lands such as the mysterious "Kingdom of Fu-sang, east of Japan which is east of China", and the fabulated "Kingdom of Women".
A pioneer in the study of dreams and their interpretations (oneirology), he is considered to have coined the phrase "lucid dream" ("reve lucide").
also known for his research on dreams.