Maxime Prodromidès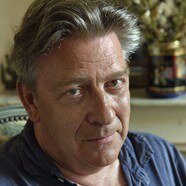 A French journalist specialized in art history, Maxime Prodromidès came to research and write a great saga of the rediscovery of Angkor (Angkor, Chronique d'une renaissance, 1997) after contributing as a researcher to the documentary film 'Le secret des temples d'Angkor'.
The angle chosen by Prodromidès in his book was to show how the Khmer artistic and religious vision modeled ancient cities, economic system and landscape, and how French explorers, archaelogists and rebuilders were impacted, including in their personal lives, by the ruins they were laboring on. Henri Mouhot's description of Angkor Wat as 'the achievement of an Asian Michelangelo' in 1860 had a lasting influence.
A specialist in contemporary visual arts, in particular Mallorcan artist Miquel Barceló, he has devoted documentaries and videos to the Porquerolles island, bought by his grand-father Francois Joseph Fournier in 1912 and protected as a French national park in the Mediterranean Sea, He also launched in 2018 SMILO (Small Islands Organization), an environmentalist initiative.
Listed works