Michio Fujioka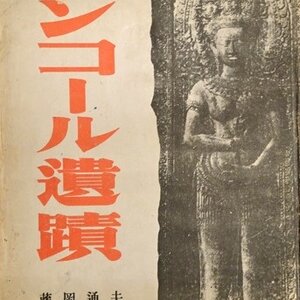 Prof. Fujioka Michio 藤岡通夫 (31 Jul. 1908, Tokyo - 19 Nov. 1988, Tokyo) was an eminent Japanese architect and art historian who studied the architecture of the Khmer temples.
Author of a reference book on Japanese Castles, as well as essays on Japanese Residences and Gardens (恒成一訓写真), Castles and Shoin (Shiro to Shoin 城と書斎, Shoin being the alcove-study-room used in Buddhist Japanese housing that came to characterize a house design style, Shoin-zikuru), or the Kyoto Imperial Palace, Michio Fujioka also studied the religious and royal architecture of Nepal.
A graduate of the former Japanese Institute of Technology (section Architecture) in 1932, Prof. Fujioka first traveled to Thailand and the then French Indochina in 1941, and stayed at Angkor several months to study its architectural uniqueness. His approach of ancient Khmer architecture remains particularly stimulating to these days.
Professor and Professor Emeritus at several Japanese institutions of higher education, Fujioka Michio, a Doctor of Engineering (1949), was the mentor of several distinguished architects. He had followed the steps of the first researcher of early Japanese shrines and temples, Pr. Shoin Maeda, becoming a leader in Japanese housing history research.
Photo: Cover page of Prof. Fujioka's Ruins of Angkor (アンコール遺蹟), with Suzuki Hirotaka, Tokyo 1943
Listed works